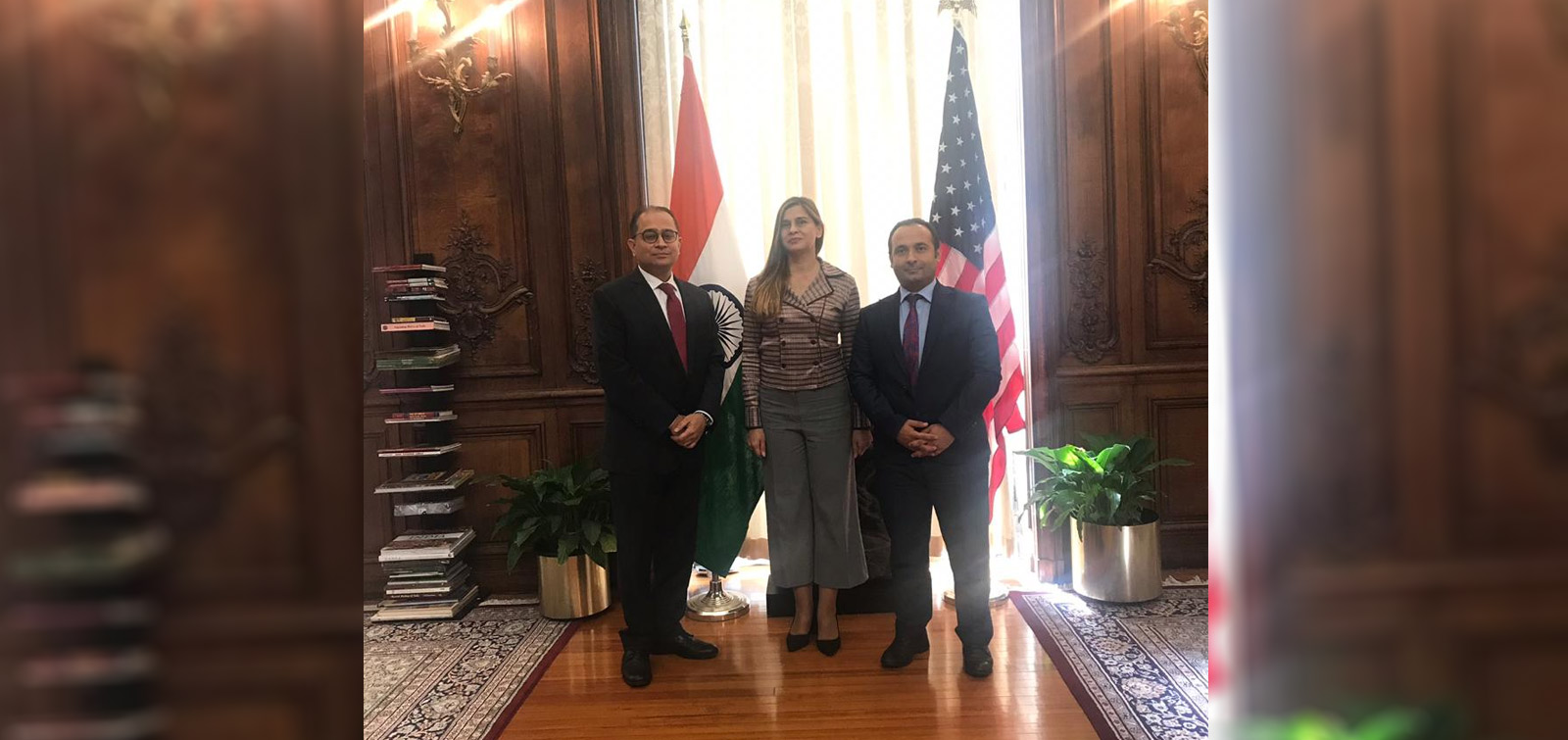 Representatives of the State Committee met with an Indian diplomat
Delegation of the State Committee on Work with Diaspora met with the Consul General of India in New York Sandeep Chakravorty.
During the meeting, the sides discussed the perspectives of establishment of cooperation with the Indians living in New York. The sides exchanged views on the exchange of experience between the diasporas, joint events, as well as joint celebrations of holidays and important dates of both nations. The idea of further development of this cooperation, and the establishment of relations between the Indian diaspora and the Azerbaijani diaspora was suggested.