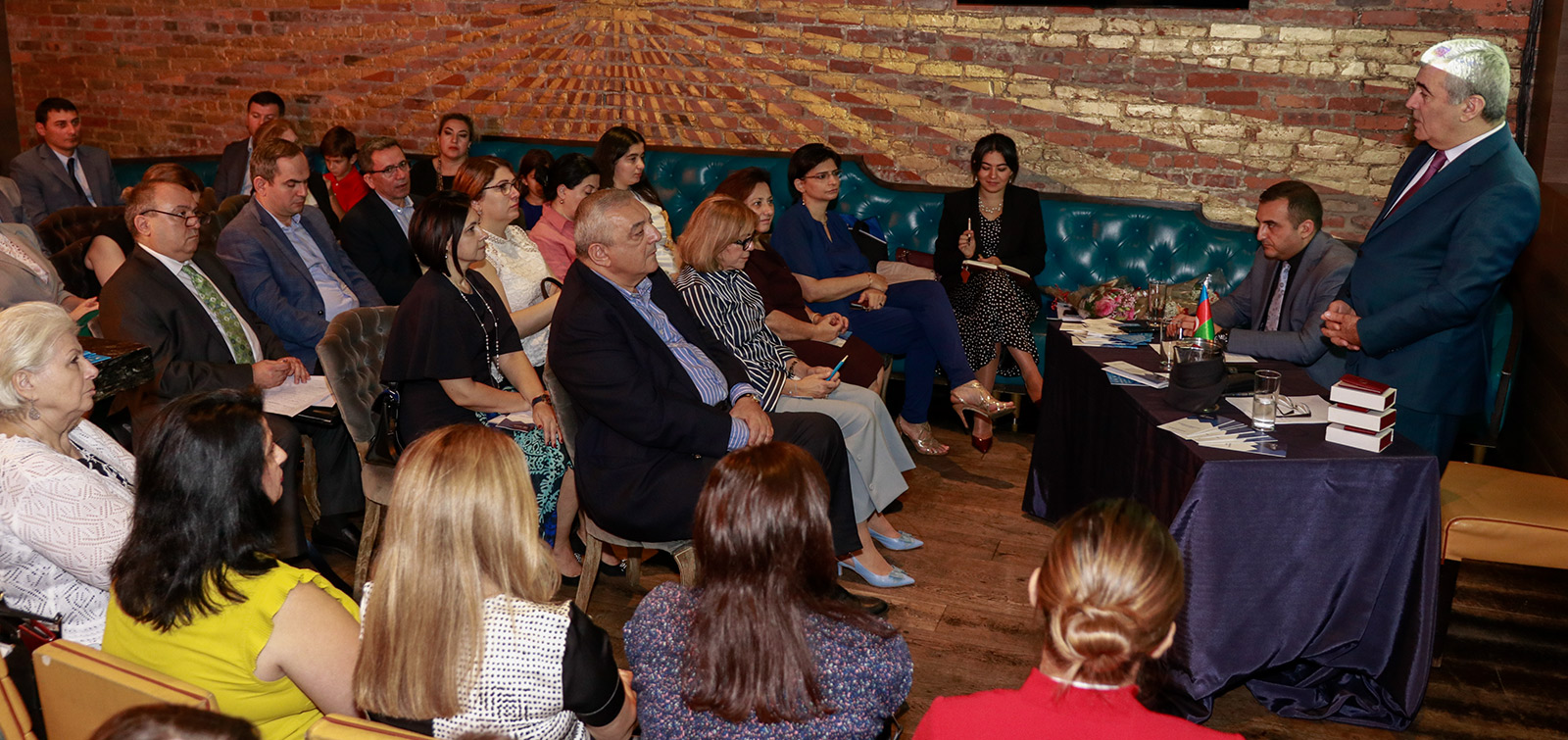 A meeting was held with Azerbaijanis living in New York
Delegation of State Committee on Work with Diaspora met with Azerbaijanis living in New York, USA. The meeting was attended by dozens of our compatriots. The event was opened by the Head of the Apparatus of the Committee Dashgin Rajabli and then the First Deputy Chairman of the SCWD Valeh Hajiyev informed about the diaspora policy of the Azerbaijani state, noting that the Azerbaijani diaspora in the USA plays a great role in the realization of this policy. As well as, there was a video presentation on the recent activities of the SCWD, and the information was given about the Fund for Support to Azerbaijani Diaspora.
It was noted that, serious steps have been taken to organize our compatriots in recent years. During the meeting, the sides exchanged views with representatives of the diaspora and listened to their suggests.
It should be noted that, currently ten of thousands Azerbaijanis live in the USA and and some of them work successfully uniting in 28 diaspora organizations.
Then medals were presented to Tomris Azeri, Zohra Sharifi and Abulfaz Bahaduri, who were awarded on 100th anniversary of the Azerbaijan Democratic Republic by the order of the President of Azerbaijan. They thanked the Azerbaijani government and President Ilham Aliyev for this high award.
The meeting was attended by the Permanent Observer for the Organization of Islamic Cooperation to the United Nations and Ambassador Agshin Mehdiyev and Counselor for the Embassy of Azerbaijan to the United States Vugar Gurbanov. Agshin Mehdiyev spoke about the importance of the meeting and said that the persistence of it could have a positive impact on the diaspora activity.