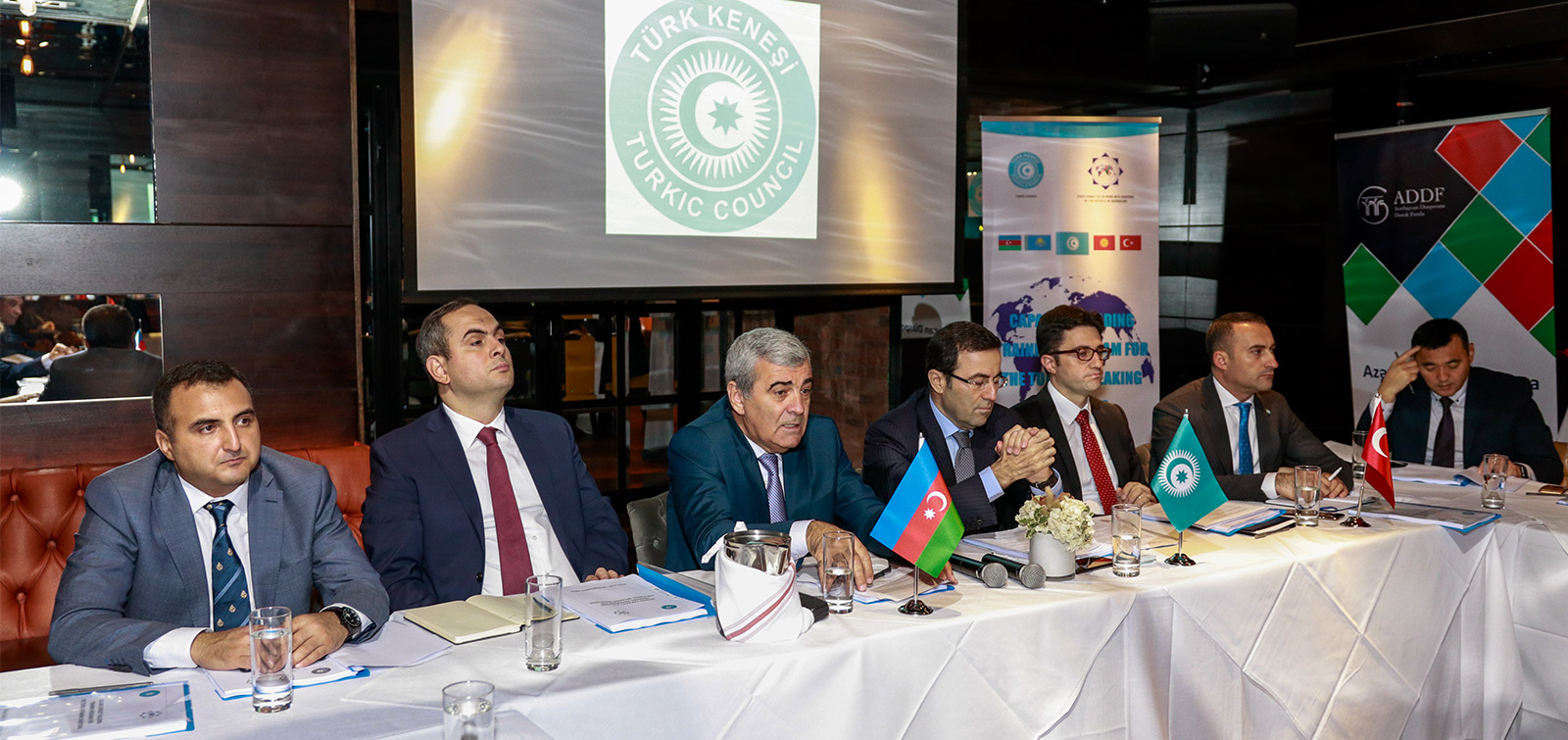 New York hosts meeting of Turkic-speaking diasporas
American city New- York hosted a training program to improve the potential of the Turkic-Speaking diasporas. The program was held on the organization of the State Committee on Work with Diaspora.
The program included presentations of diaspora structures of the Member States of the Cooperation Council of Turkic-speaking States (Turkic Council). Deputy Secretary General of the Turkic Council Gismat Gozalov, First Deputy Chairman of the State Committee on Work with Diaspora Valeh Hajiyev, Consul General of Turkey in New York, Alper Aktash, Consul General of Kazakhstan in New York Zhanibek Abdrashov, Chairman of the State Migration Service of Kyrgyzstan Bolotbek Ibraimjanov and other representatives of the Turkic States delivered speeches and informed about the ongoing diaspora policy, the importance of uniting and strengthening the coordination between the Turkic-Speaking diasporas all over the world. It was noted that, at present, there are more than 20 million Turkic-speaking diasporas in the world, and they have the opportunity to implement larger projects, especially in a large lobby country such as the United States.
Various proposals in this direction were made during the meeting. The importance of the summit of the Turkic Council was discussed and it was stressed that the next meeting will be held in Azerbaijan.
The importance of traditional summer camps and weekend schools opened in different countries by the State Committee on Work with Diaspora has been highlighted.
The meeting was followed by "Nasimi Evening" dedicated to the 650th anniversary of the great poet Imadaddin Nasimi. Works of Uzeyir Hajibeyli, Kara Garayev, Firangiz Alizade, Faig Suzhaddinov, Ilaha Israfilova, Sevinj Balabeyova, Tamilla Ahadova, our national mugham and poems of Nasimi were performed by Founder and President of the National Musical and Global Culture Society Nargiz Aliyarova, Jeffrey Verbock, Fagan Hasanli, Shenica John Jordan and Ulya Alikulova at the event.