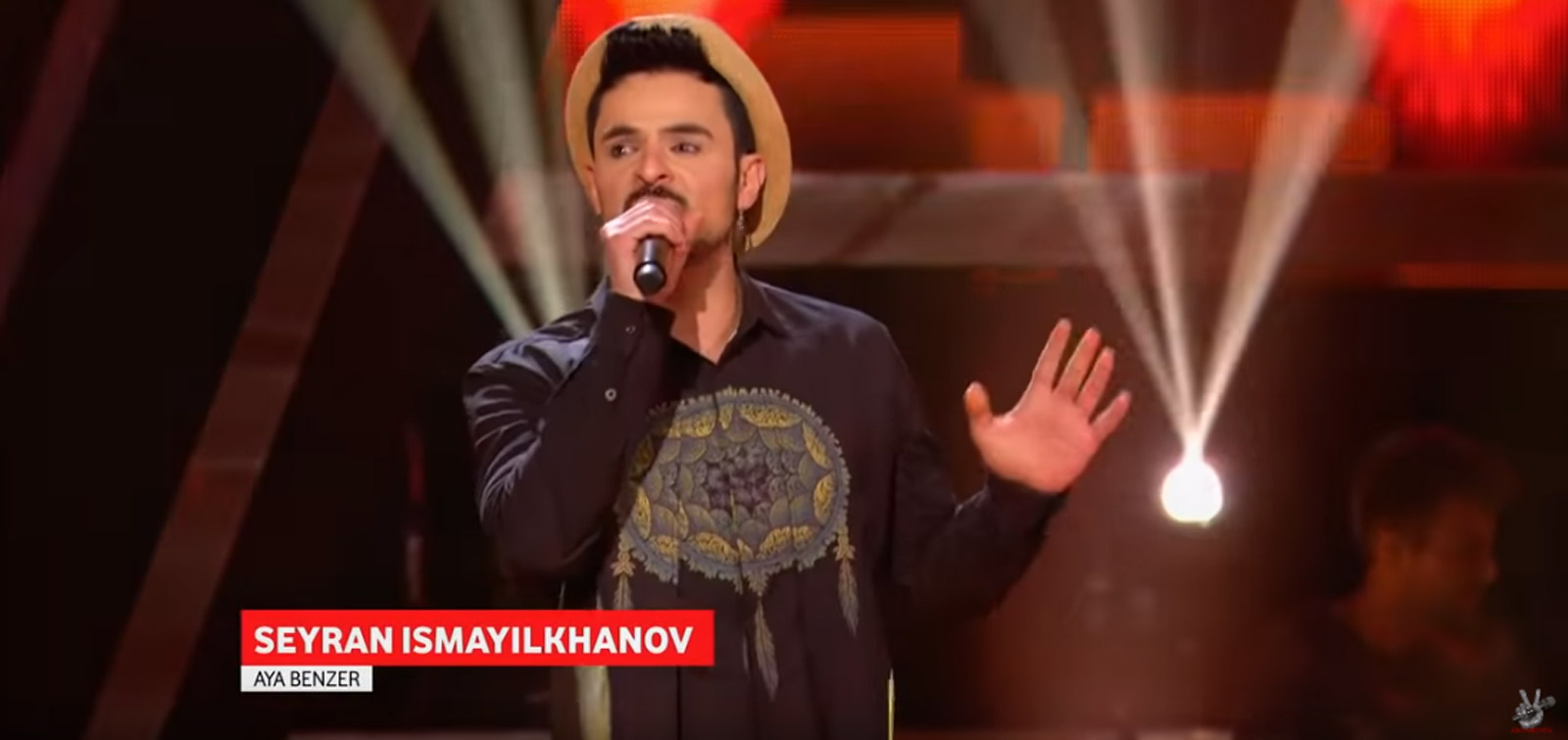 Seyran Ismailkhanov's voice "shaked" Germany
Our compatriot, singer Seyran Ismailkhanov, who lives in Germany, surprised everyone in the "Voice of Germany" contest.
Seyran Ismayilkhanov, who sang Mustafa Sandal's song "Similar to the Moon," impressed the studio with 4 rotation of the 4 jury.
It should be noted that, Seyran Ismailkhanov writes and composes songs in 5 languages - Russian, Azerbaijani, Turkish, English and German. Several times he has participated in the national selection rounds of "Eurovision" on Azerbaijan. His songs have gained popularity not only in Germany but also in Azerbaijan, Turkey and other countries. As well as, Ismailkhanov performed solo concerts in Moscow, Kazakhstan, Turkey, Tajikistan, Azerbaijan, France and a number of cities in Germany. He also sang a duet with Tajikistan singer Tahmina Niyazova.
Tahmina Niyazova sang his four songs and included them in her album.
S.Ismayilkhanov represented Azerbaijan for the first time with his own song "Sunshine", at the "Suncane Skale 2012" international festival in Montenegro.
S.Ismayilkhanov also performed and made a videoclip to the song "Spring Without You" by Rauf Hajiyev on the 21st anniversary of the Khojaly tragedy. The song was also included in the album "Babilon Bar-3" which was performed by many singers from around the world. Seyran Ismailkhanov represented Germany at "Turkvision 2016".