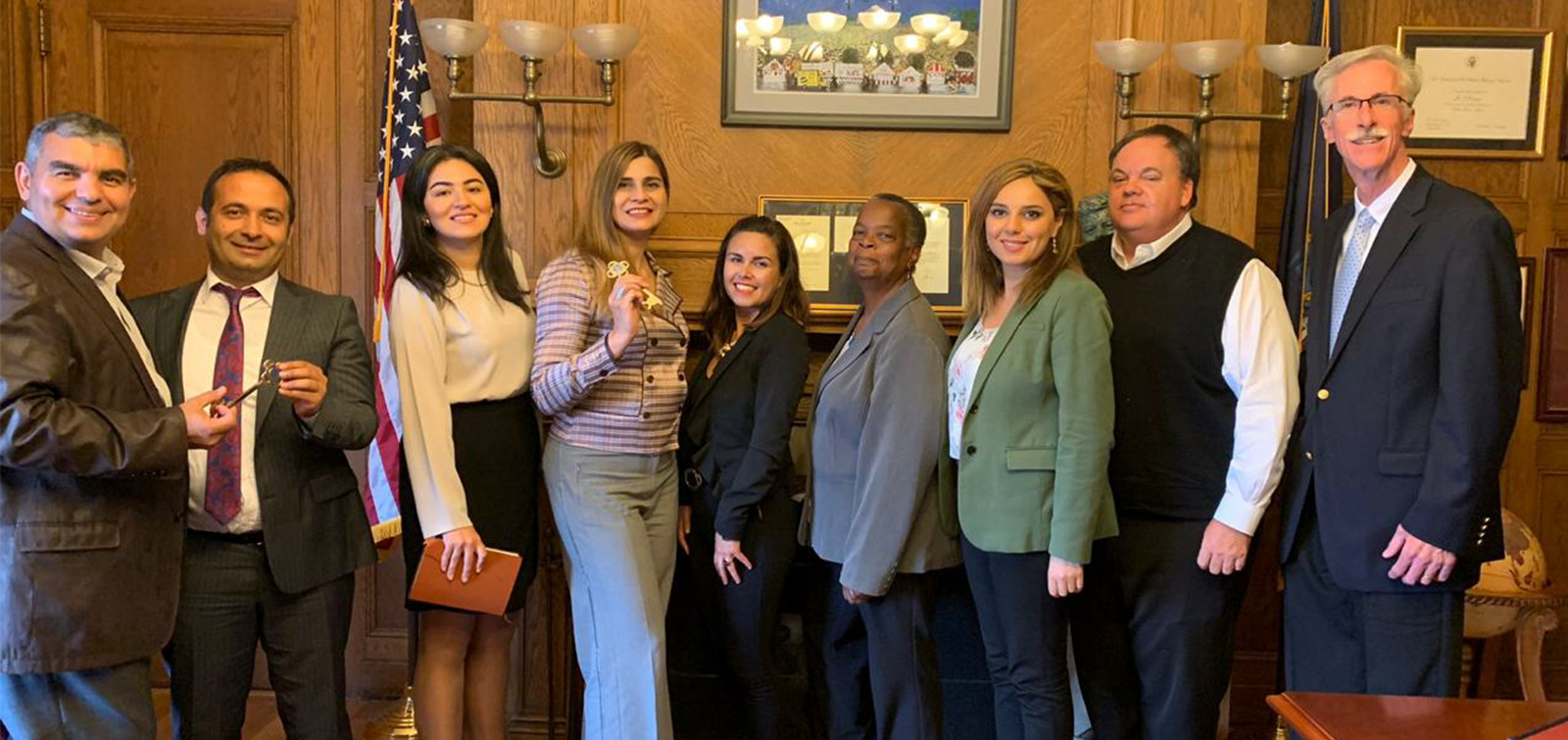 The Portland meetings of representatives of the State Committee have been successful
Meetings of the State Committee on Work with Diaspora were held at the Mayor of Portland, Maine, University of Southern Maine, at the office of Senator Susan Collins, at the "Study Maine"Education Center.
Bilateral and strategic partnership between Azerbaijan and the United States, economic and social development of our country, state programs implemented by President Ilham Aliyev in various fields, the realities of Azerbaijan on Nagorno-Karabakh, diaspora policy of our country, the activities of the State Committee, successful integration of Azerbaijanis into the local community of Portland, their active participation in political and social life, educational exchange programs and other issues were discussed at the meetings held with City Manager John Jennings and Director of the Economic Oportunity Office Julia Trujillo Luengo, President of Southern Meine University Glen Cummings, and Presidential Special Advisor on Diversity and Recruitment Professor Reza Jalali, State Government Representative Keith Simpson, Director of "Study Maine" Zeyneb Turk.
Books from Azerbaijan were presented to the Library of University of Southern Maine.