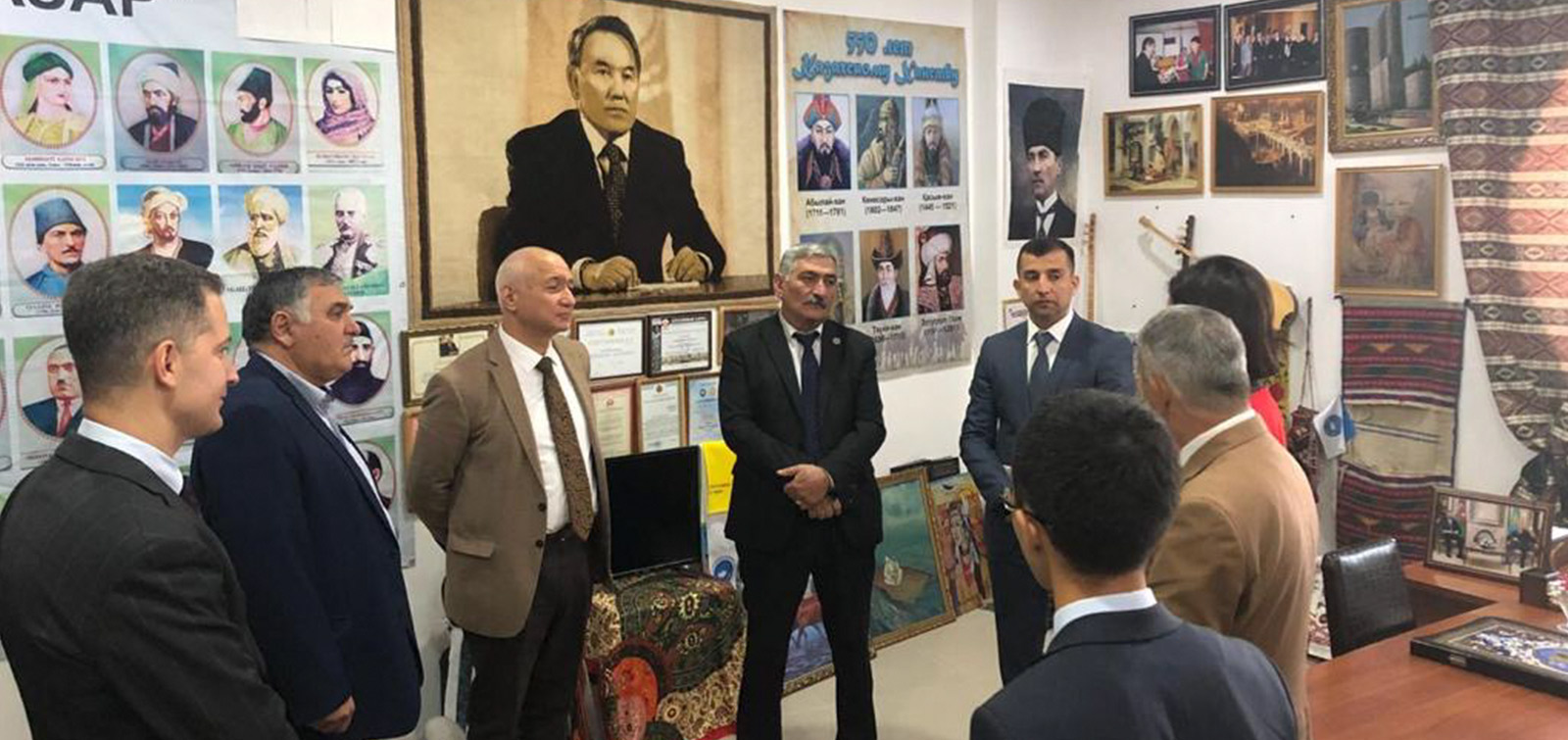 Representatives of the Committee visited Kazakhstan
During the visit to Kazakhstan, representatives of the State Committee on Work with Diaspora met with a group of our compatriots living in this country. The meeting held in the building of Embassy of Azerbaijan in Kazakhstan was attended by Anar Rasulov, the head of the Committee's department on work with the Georgia and Turkic-speaking states, and the expert Teymur Atayev. The event was opened by the Ambassador Extraordinary and Plenipotentiary of Azerbaijan to Kazakhstan Rashad Mammadov.
The meeting focused on the role of the diaspora in strengthening Azerbaijan-Kazakhstan relations. Our compatriots expressed their gratitude to the Government of Kazakhstan for the opportunity to preserve the national and cultural traditions of the ethnic groups. Then the delegation met with Deputy Head of the Secretariat of the Assembly of the People of Kazakhstan (APK) Leonid Prokopenko at the Friendship House in Nur-Sultan. The Kazakhstani model of interethnic and social consent was presented to the guests.
During the discussion of bilateral cooperation, it was noted that the State Committee on Work with Diaspora is ready to support the development of Azerbaijanis.
On the same day, the delegation was represented by Mammad Bagirov, First Secretary of the Azerbaijani Embassy in Kazakhstan, Anar Rasulov, the head of the department of the State Committee, expert Teymur Atayev, chairman of the Board of the "Khazar" Azerbaijan Ethnocultural Center and Deputy Chairman Rabil Guliyev visited the Cabinet, named after national leader Heydar Aliyev at the Eurasian National University's philology faculty.
At the end, the souvenirs and resources reflecting the development of bilateral relations between the two countries were presented to the University on behalf of the State Committee.