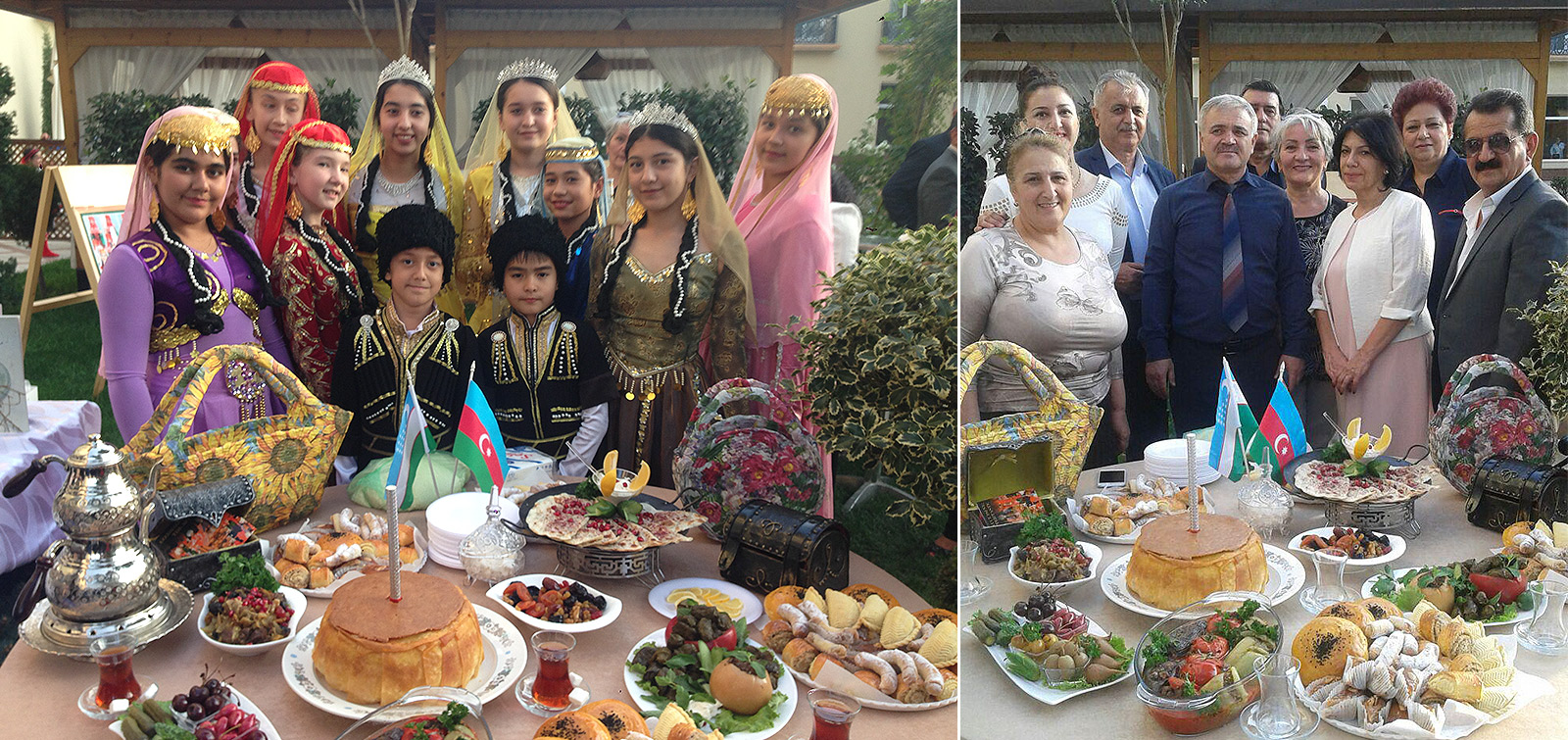 Our country was represented at the festival in Uzbekistan
The International festival of cuisine and culture "Tasano-2019", dedicated to the 28th anniversary of Uzbekistan's state independence was held. The event was also attended by members of the Republican Azerbaijan National- Cultural Center and the Azerbaijani Cultural Center "Brotherhood".
National music, dance, cuisine, sweets and tea samples of Azerbaijan were presented at the festival. "Azerbaijani Girls" dance group led by Honored Artist of Azerbaijan Kokyab Aliyev, singer Yusif Aliyev and ashig Ilham-Shahin Abdullayev performed at the concert part of program.
The management of "Baku sweets" and "Bakinka" supported the participation of our compatriots at the festival.
The Committee on International Relations and Friendship with Foreign Countries under the Cabinet of Ministers of Uzbekistan awarded our compatriots with honorary diplomas and prizes for their active participation in the event.