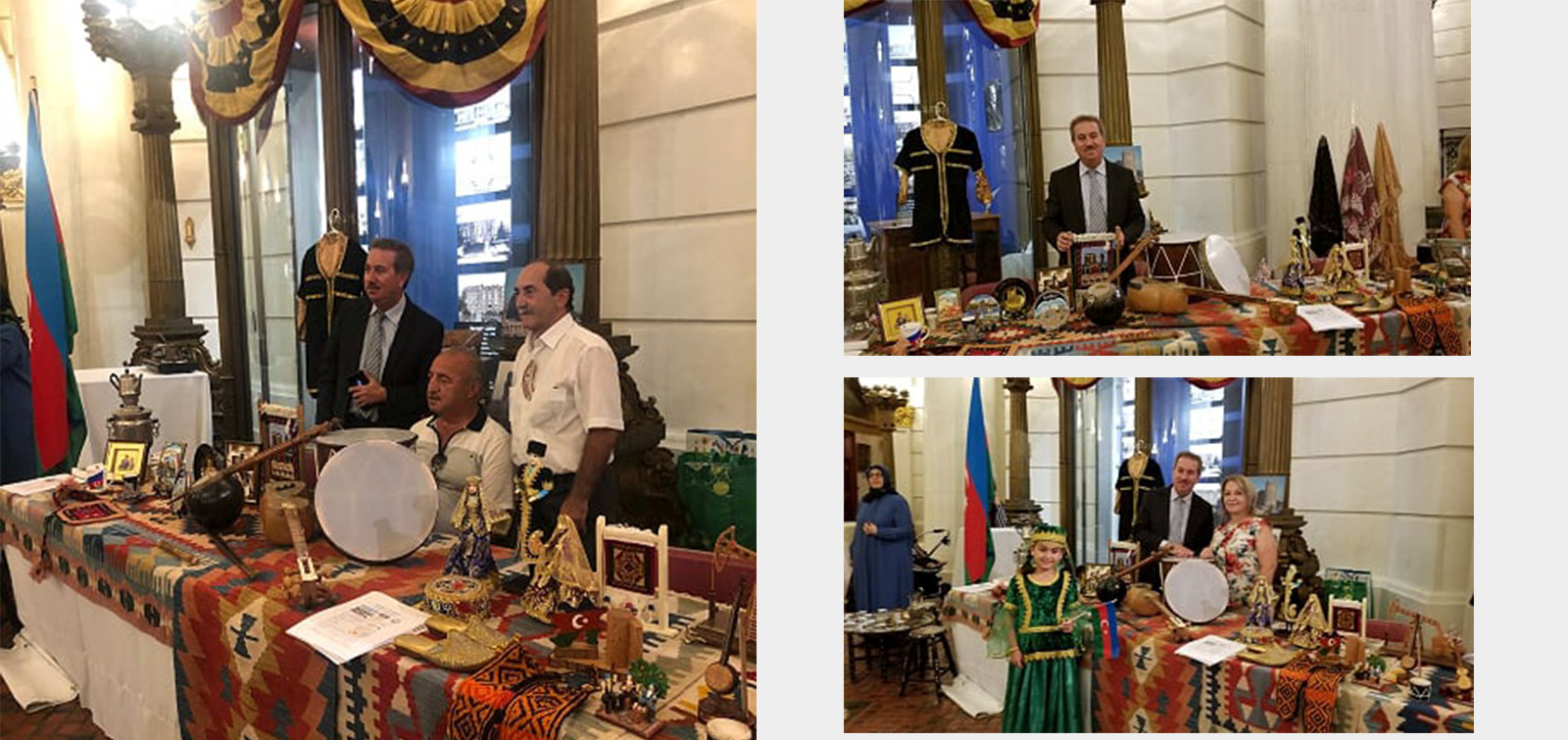 Azerbaijan - New York Association represented our homeland
The International Culture Day was held in Harrisburg, Pennsylvania, USA on September 23.
Azerbaijan was represented by Azerbaijan- New York Association at the event. Our national culture and art samples (national costumes, musical instruments, carpets, various souvenirs) were displayed in Azerbaijan corner.
Representatives of the Association informed the Pennsylvania officials, senators and congressmen about our national-moral values, as well as the occupation of Karabakh, once again conveying the truth of Azerbaijan to them.