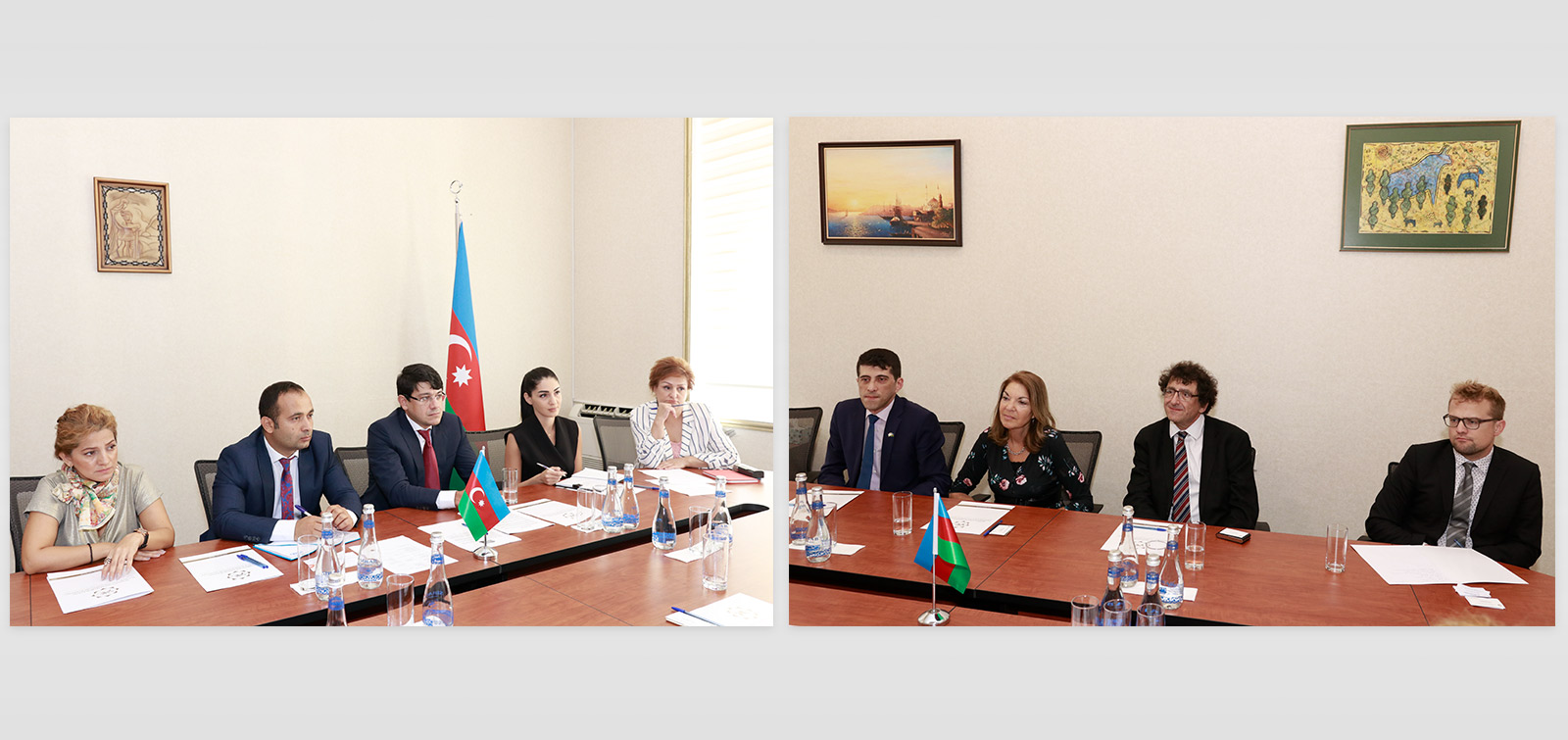 The meeting with members of the Council of Representatives of British Jewish was held at the State Committee
Chairman of the State Committee on Work with Diaspora Fuad Muradov met with Sheila Gevolb, Senior Vice President and Head of International Relations department of Council of Representatives of British Jewish, representatives of the department Marius Biskoff, Ben-Shaul Idon, and Murad Gasanli, Member of Westminster City Council in London.
The meeting provided information on the projects implemented by the SCWD in recent years, the principles on working with foreign organizations, and the establishment of relations with the new generation of Azerbaijan's diaspora through modern platforms.
The chairman of the committee also spoke about the Summer Camps of Diaspora Youth which have been held for the past two years and the Azerbaijani weekend schools abroad.
The guests expressed their satisfaction about their visits to Azerbaijan and highly appreciated the religious and national tolerance in our country and stressed the importance of such exchanges.
During the meeting, it was noted that regular discussions play an important role in strengthening interethnic relations.