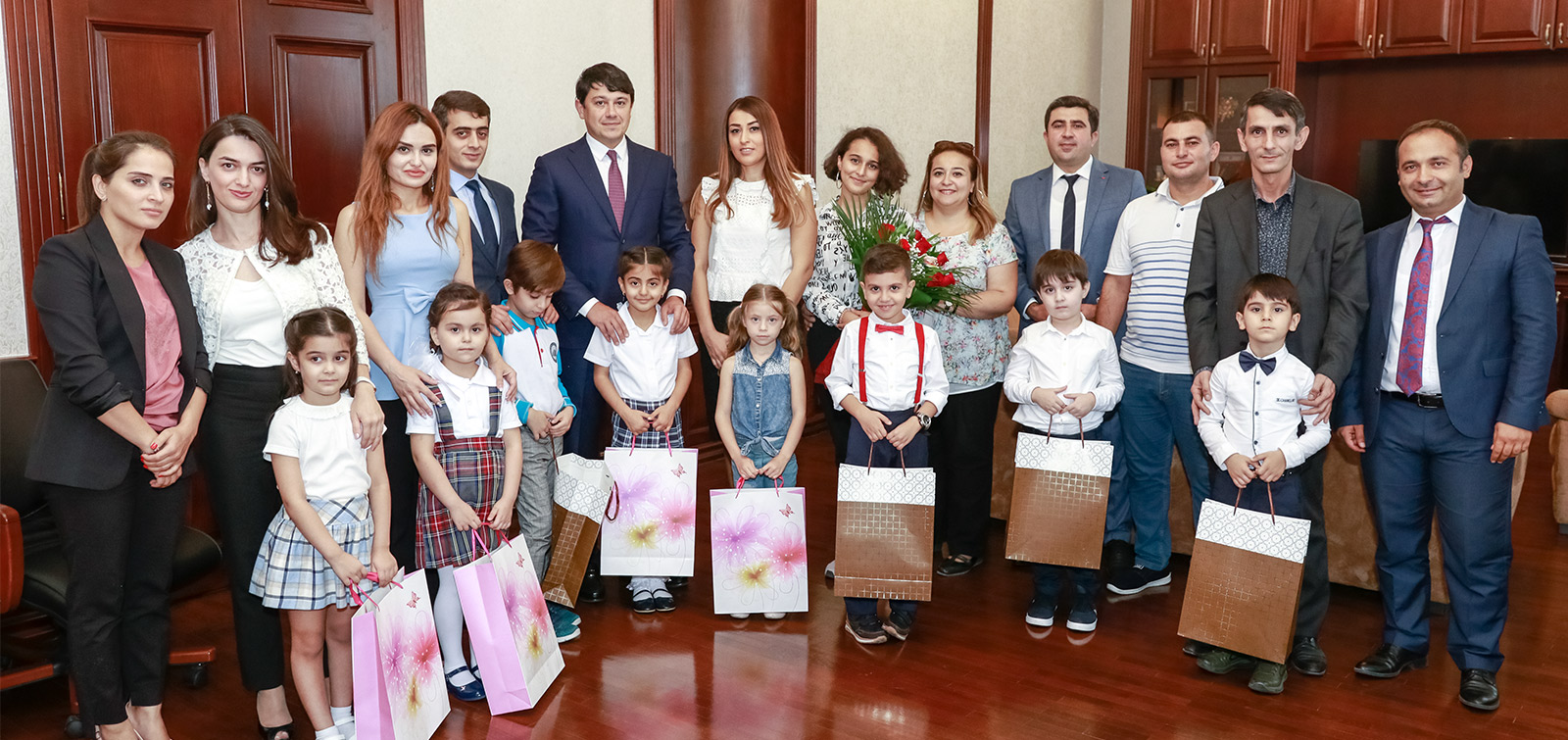 An excursion of first graders to the State Committee was organized
The children of the employees of the State Committee on Work with Diaspora, who entered the first class of school and university visited the Committee and met with the staff which their parents work with. They got acquainted with their parents' office, staff and management, visited the building of the State Committee and watched the working conditions of various structures.
Then the children met with Chairman of the State Committee Fuad Muradov. The chairman of the committee congratulated freshmen, students and their parents on the beginning of the new school year and wished them success in their future lives and education.
At the end the presents were presented to the children and family photo was taken.