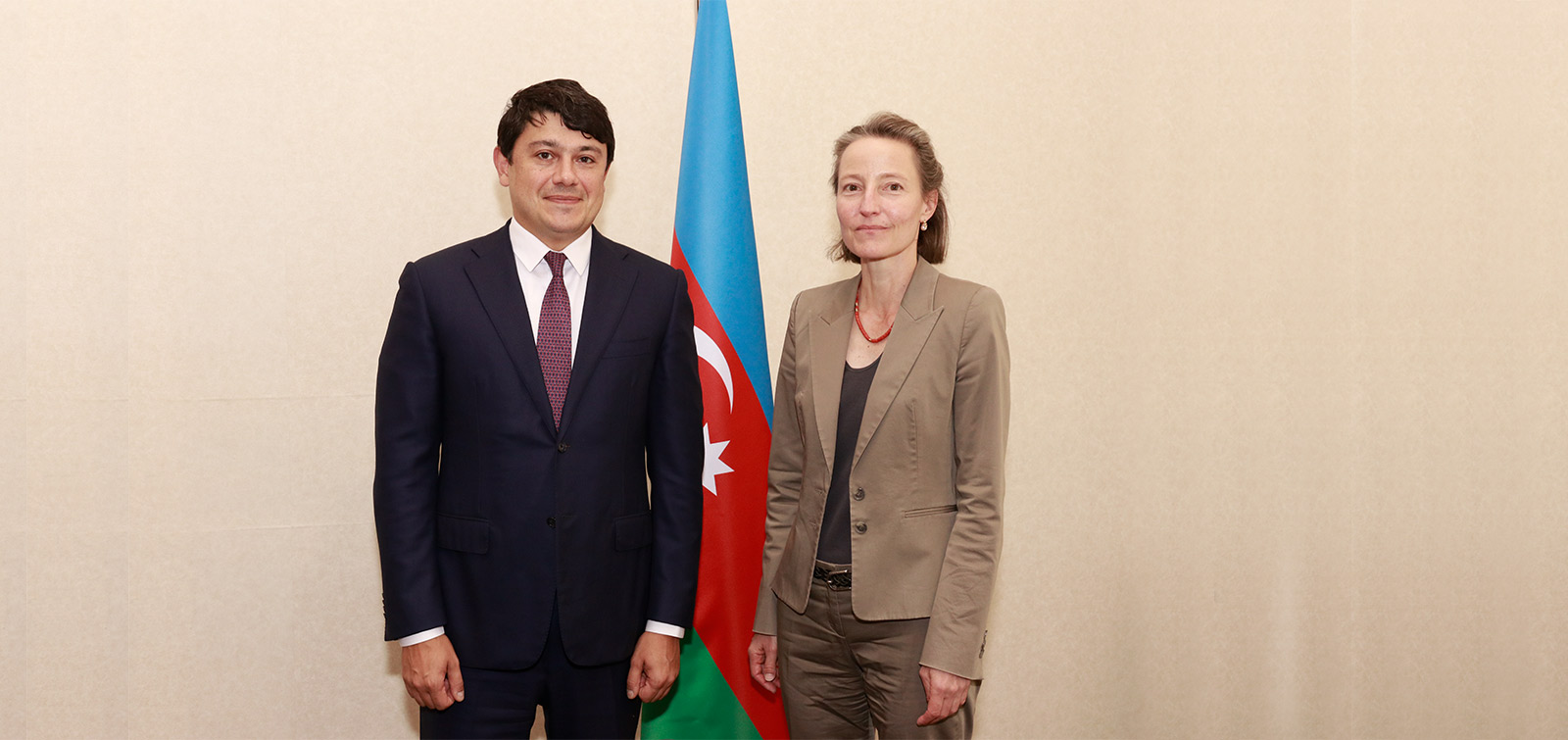 The meeting with Ambassador of Swiss Confederation to Azerbaijan was held at the State Committee
Chairman of the State Committee on Work with Diaspora Fuad Muradov has met with Ambassador Extraordinary and Plenipotentiary of the Swiss Confederation to Azerbaijan Muriel Penewayre.
The meeting focused on the activities of Azerbaijanis living in Europe, diaspora organizations in various countries and communities in Azerbaijan.
The chairman of the committee informed about the recent activities of the SCWD, the diaspora policy, integration of our compatriots living and studing abroad to the communities where they live and at the same time the large-scale projects implemented to strengthen their relationship with Azerbaijan.
Speaking on the diaspora policy of the country she represented, Ambassador Muriel Penewayre noted the importance of mutual cooperation.
It was noted that the expansion of cooperation between the relevant structures of the two countries, the consistent and systematic exchange of views has great importance.