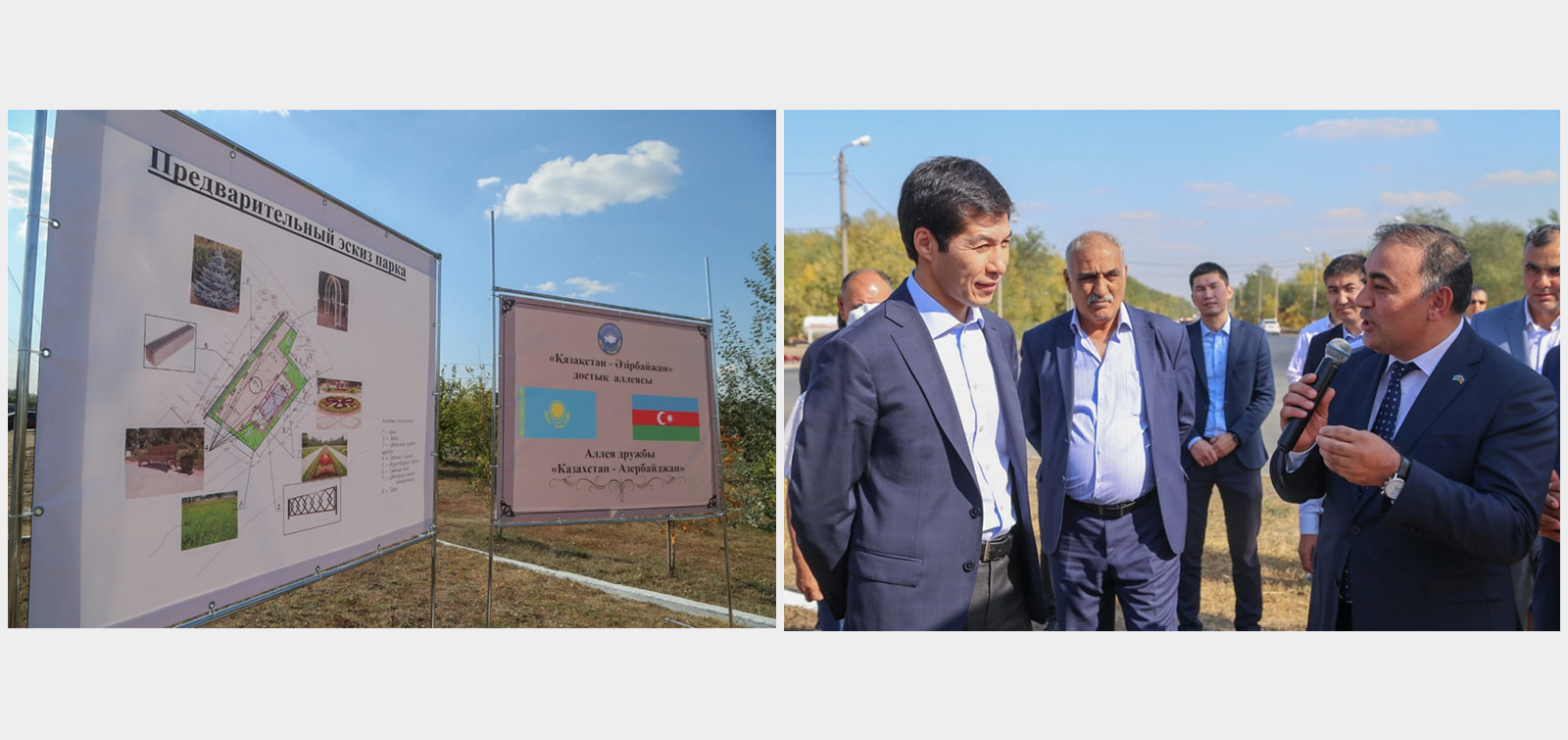 Azerbaijan-Kazakhstan friendship park is laid
Azerbaijan-Kazakhstan Friendship Park will be built in West Kazakhstan region. The construction of the park, located at the crossing of "Jangir Khan" and "Azerbaijan" streets, will be done by the Azerbaijan Ethnic Cultural Center.
Ambassador of Azerbaijan to Kazakhstan Rashad Mammadov and Governor of West Kazakhstan region Gali Iskaliev attended the groundbreaking ceremony on this occasion. Speakers at the event noted with great satisfaction that the Azerbaijani society is doing a great job for the development of Uralsk and the whole region.
It should be noted that, two memorials will be erected in the park. One of them will be the monument of friendship laid by the great leader Heydar Aliyev and the first President of Kazakhstan Nursultan Nazarbayev, and the other will be a memorial to the Azerbaijani philanthropist Haji Zeynalabdin Tagiyev. The author of the monuments is an Azerbaijani architect.
Construction of the park will begin next week and will be opened in May 2020.