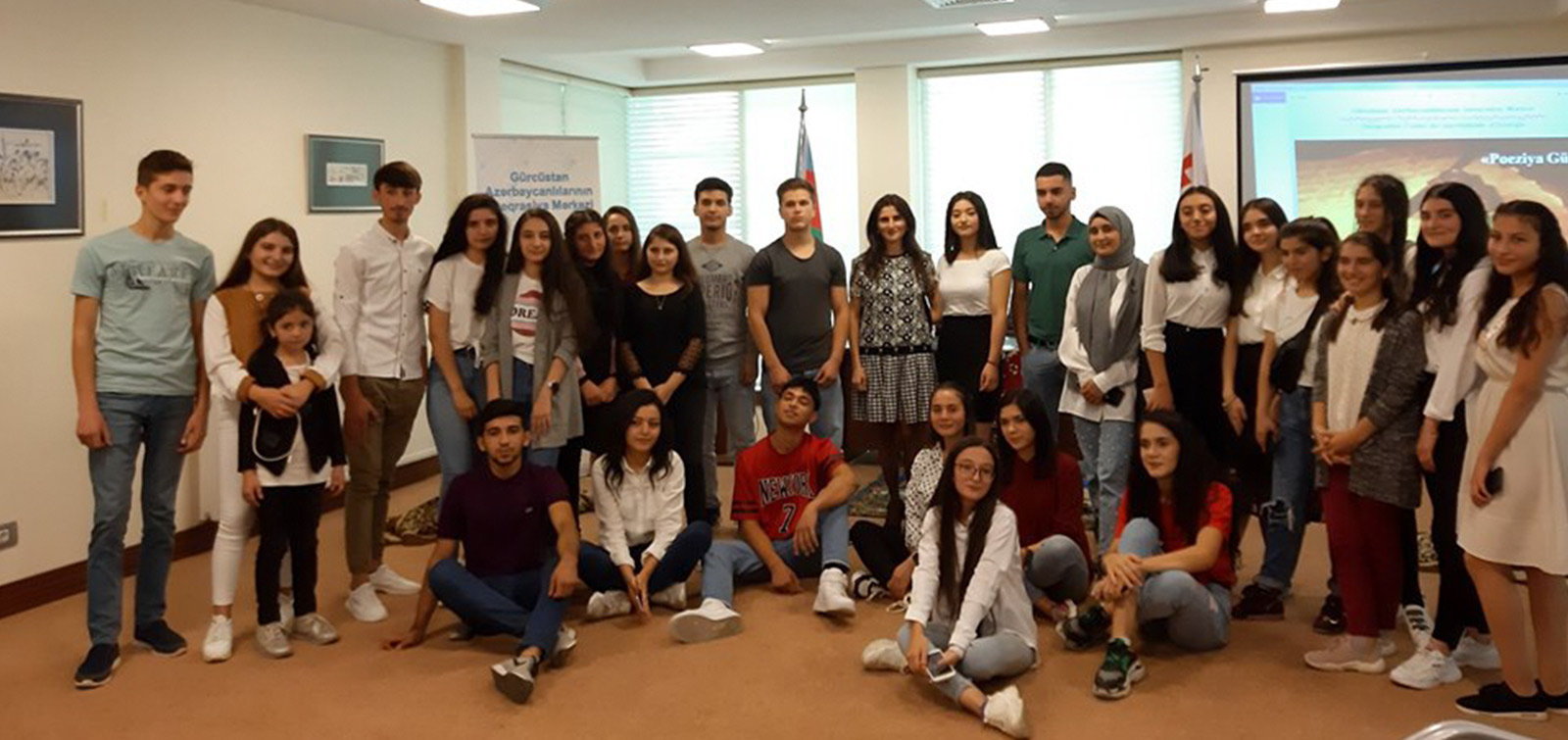 Our young people living in Georgia promote poetry
"The Day of Poetry" was held at the Integration Center of Georgian Azerbaijanis.
The event organized at the initiative of the volunteers of the Center, was opened by the Executive Director Aygul Isayeva. She said that the aim is to promote poetry and bring Azerbaijani and Georgian people closer together through this fine genre of literature.
The event was followed by the poems that performed on time by well-known poets of Azerbaijan Amina Yusifqizi and Hasan Abluj. Then volunteers presented the works of prominent Azerbaijani and Georgian poets Imadaddin Nasimi, Mirza Alakbar Sabir, Samad Vurgun, Lado Asatiani, Galaction Dabidze and others.