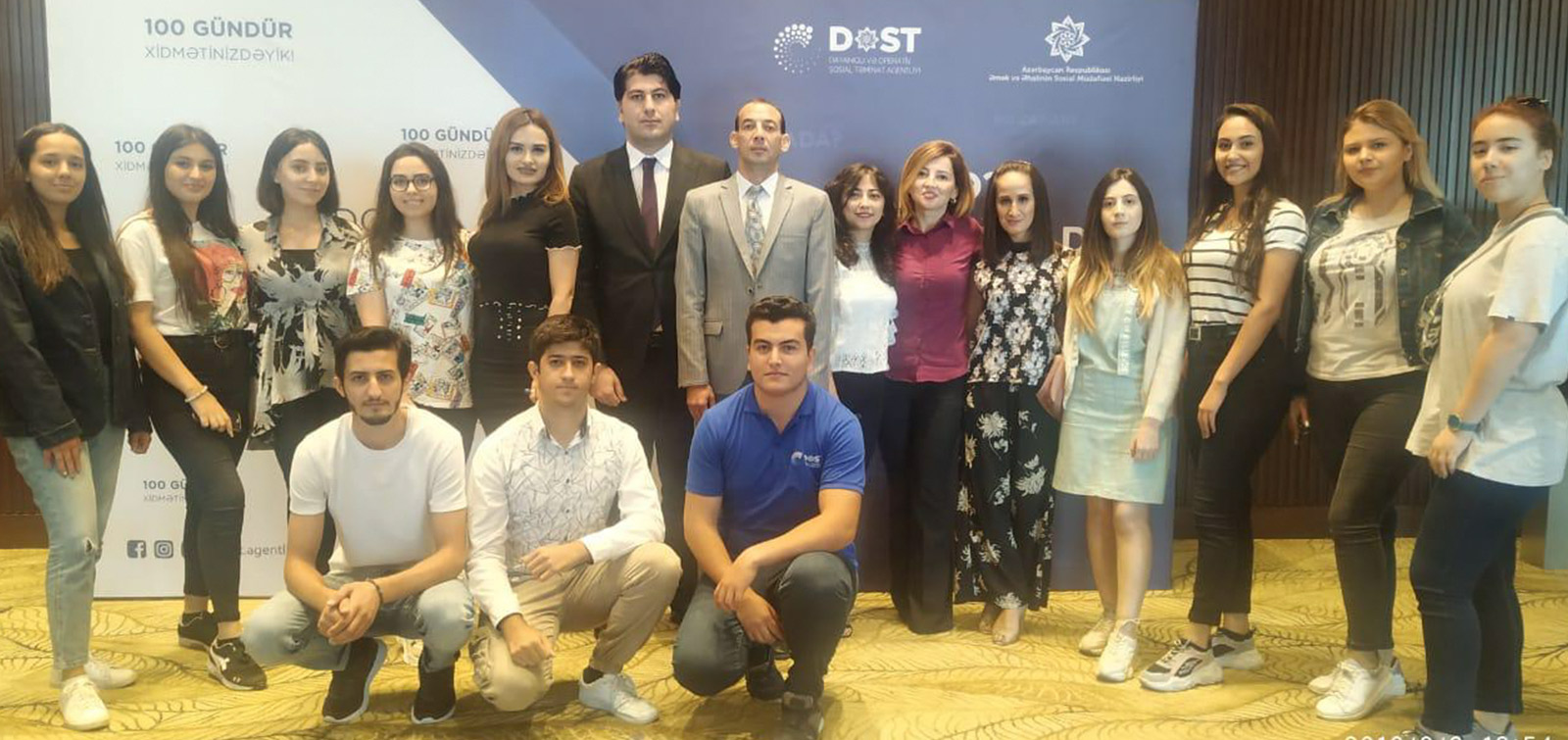 The next group of "Azerbaijani Diaspora Volunteers" will begin trainings
The State Committee on Work with Diaspora has involved the next group of Azerbaijani Diaspora Volunteers in trainings.
The next group of young people applying for participation in the program visited the State Committee. They were informed by the relevant structural managers and employees of the State Committee on Work with the Diaspora about the overall activities of the Committee, as well as the main activities and tasks of the structural units. The youth represented the Committee's volunteers at the "What? Where? When?" Intellectual Tournament organized by the Ministry of Labor and Social Protection of Population on the 100th anniversary of the first DOST center.
According to the program, after the general acquaintance with the activities of the State Committee, the diaspora volunteers will be involved in trainings on specific topics previously identified.
It should be noted that, Bakhtiyar Rahimov, an employee of the Committee, has been appointed responsible person for the work with volunteers and intensive work with young people applying for participation in the program is underway.