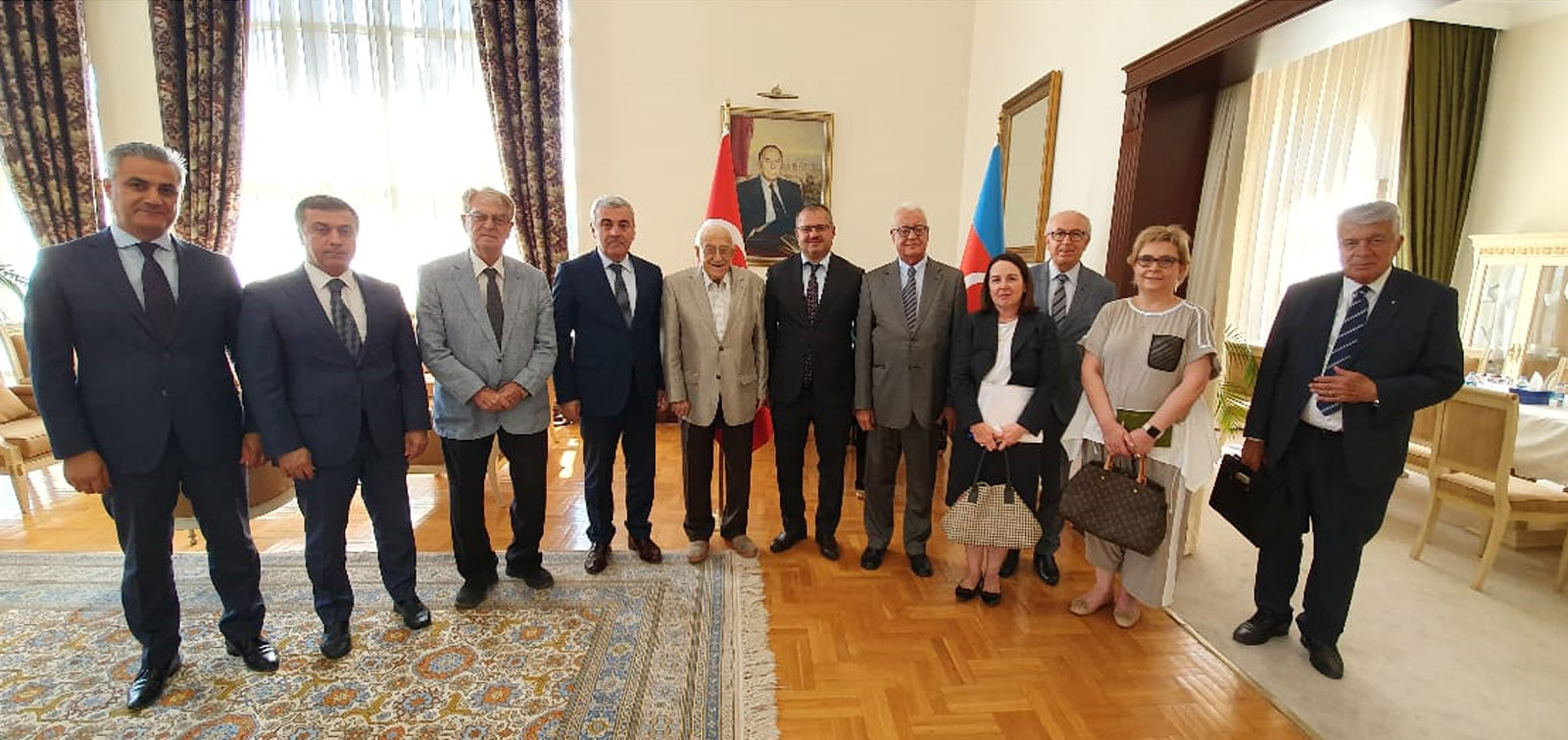 A delegation of the State Committee is on a visit to Turkey
Delegation of the State Committee on Work with Diaspora has held a number of meetings in Turkey.
The delegation led by the First Deputy Chairman of the State Committee Valeh Hajiyev met with Board Chairman of the Turkey-Azerbaijan Fund for Friendship, Cooperation and Solidarity, Executive Director of the Turkish National Pediatric Society, academician Anvar Hasanoglu.
The sides exchanged views on issues of bilateral interests and opportunities for cooperation.
Speaking about the activities of the State Committee, V. Hajiyev noted the recent efforts for organizing and networking internationally in the context of new challenges for our compatriots living abroad, including in Turkey.
Hasanoglu gave detailed information about the Fund's activities in the past and plans for the past, noting that further strengthening of the existing high relations between the two countries in all fields, especially in the field of science and education, is the priority direction of the Fund.
Khazar Ibrahim, Ambassador Extraordinary and Plenipotentiary of Azerbaijan to Turkey, said that the Fund plays an important role in the training of highly qualified physicians, in the implementation of joint events and projects in the field of culture and arts, as well as science and education between the two fraternal countries.
At the end of the meeting, the participants got acquainted with the conditions created in the administrative building of the Fund.
Then, our delegation visited Presidency for Turks Abroad And Related Communities
and met with the head of the organization, Abdullah Eren. The sides exchanged views on a number of issues of mutual interest, as well as the directions reflected in the Memorandum of Understanding on cooperation in the field of diaspora between the two agencies.
The meetings were attended by the Deputy Head of the Department of Publicity, Information and Analytics of the State Committee Akram Abdullayev, and the Head of the Sector of Work with the Turkic-speaking Countries Kenan Mammadov.