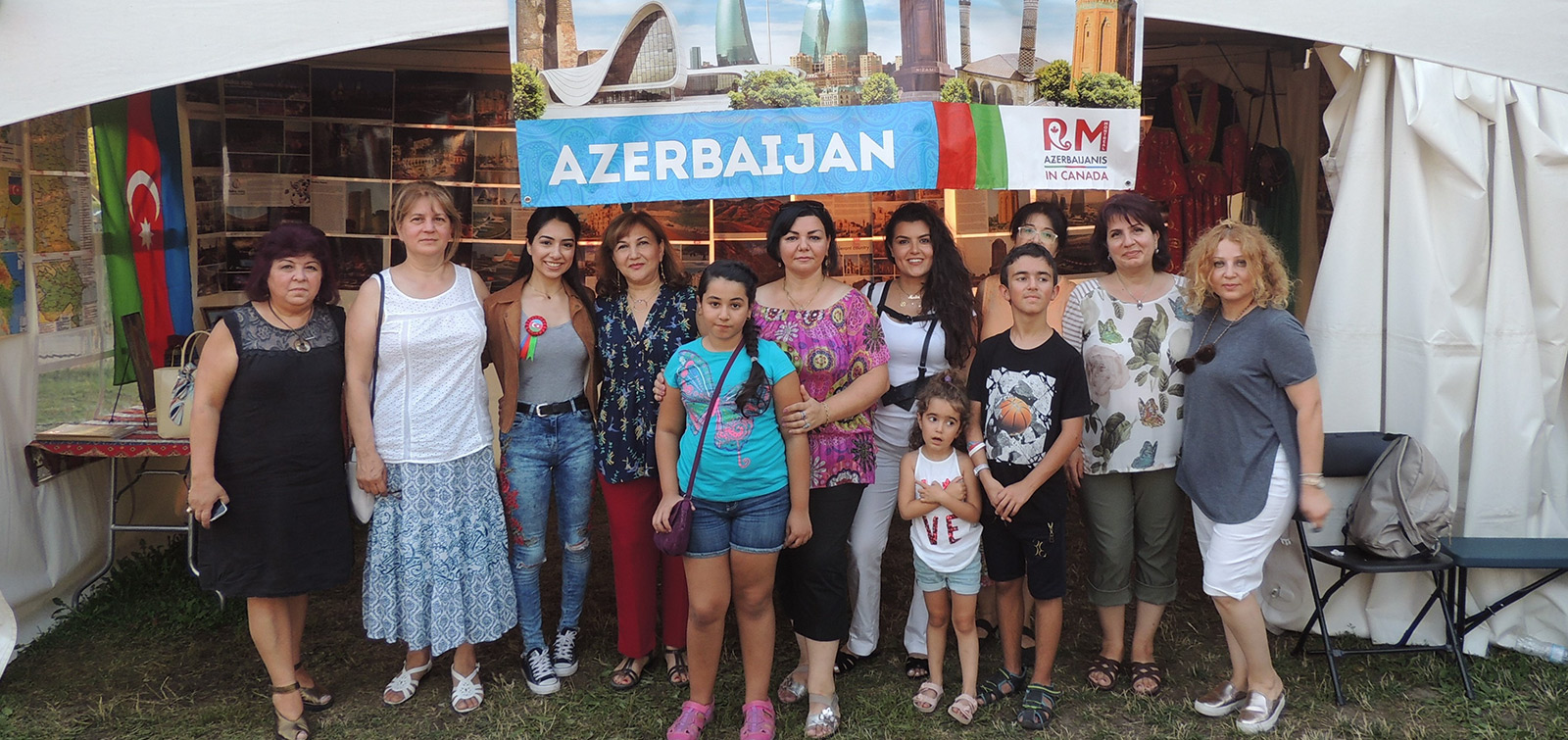 Azerbaijani national-cultural values presented in Montreal
The Montreal Canadian-Azerbaijani Society attended the 4-day festival in Montreal, Quebec, Canada. At the festival, which was attended mainly by Eastern countries, each nation presented its culture and music.
The head of the society, Rena Muslumova, said that the main reason of their participation in the festival was to promote our country and present it: "Paintings, souvenirs, national instruments and other items were displayed in the promotional tents for each country. I also decided to introduce our country to people who do not know Azerbaijan. Together with our diaspora activists living in Montreal, we have been representing Azerbaijan and presenting our national and cultural heritage for three years".
Volunteers of community provided local people approaching the tent with information about our country, our cultural and historical values in English and French, and provided them with a booklet reflecting this knowledge.