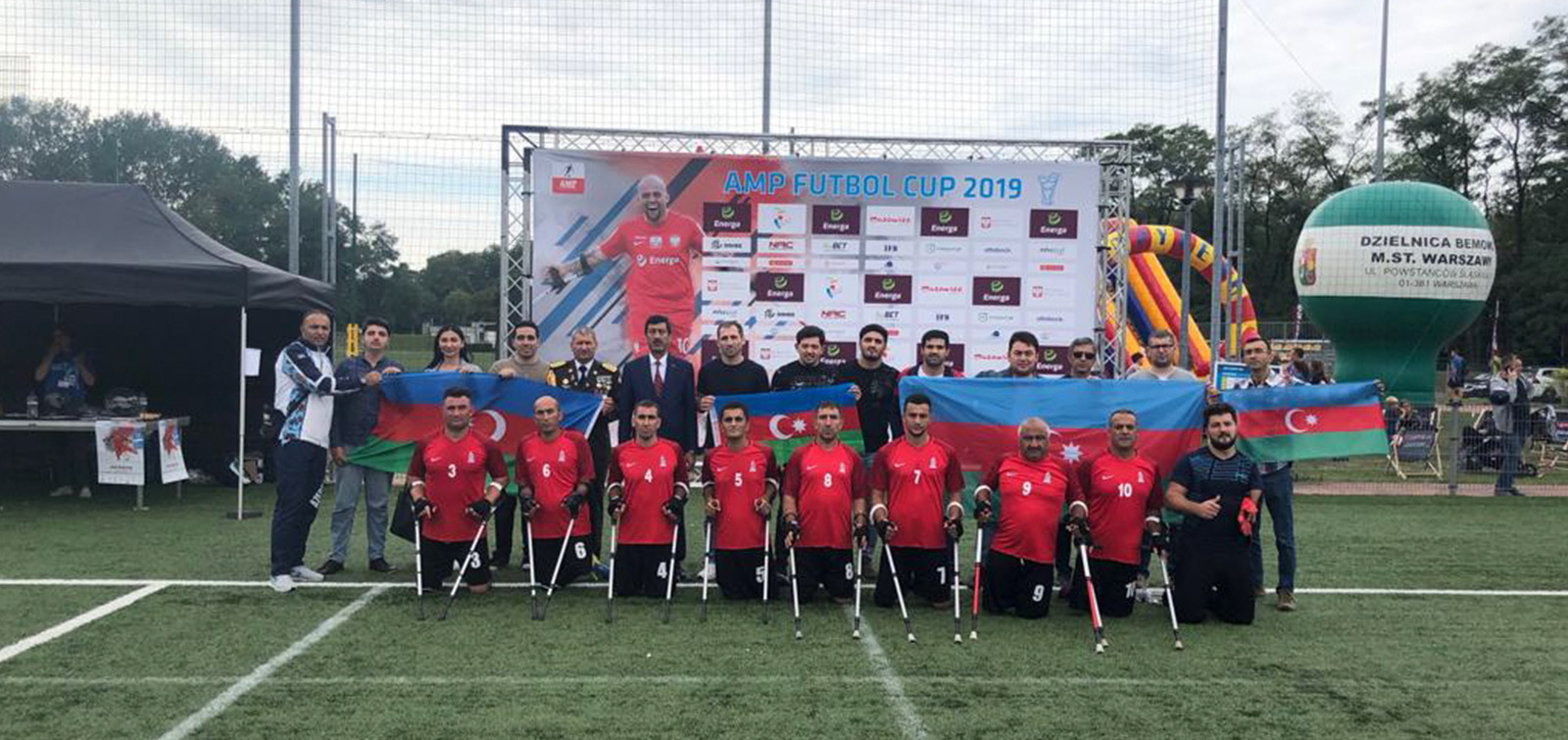 Karabakh veterans participated in the competitions in Warsaw
On September 7-8, the Azerbaijani Amputee Football team of Karabakh veterans took part in the "Amputa Football-2019" tournament in Warsaw.
Our compatriots living in the capital of Poland supported our team at the stadium with the organiziation by the "Warsaw Azerbaijanis Union".
Members of the WAB Board, Rasul Mammadov, Fizza Hagverdizade, Maharram Garayev, as well as active members of the organization Abdulla Zulfugarly, Khazar Azimov and others supported the team with enthusiasm during a football game broadcast live on 44 television channels around the world.