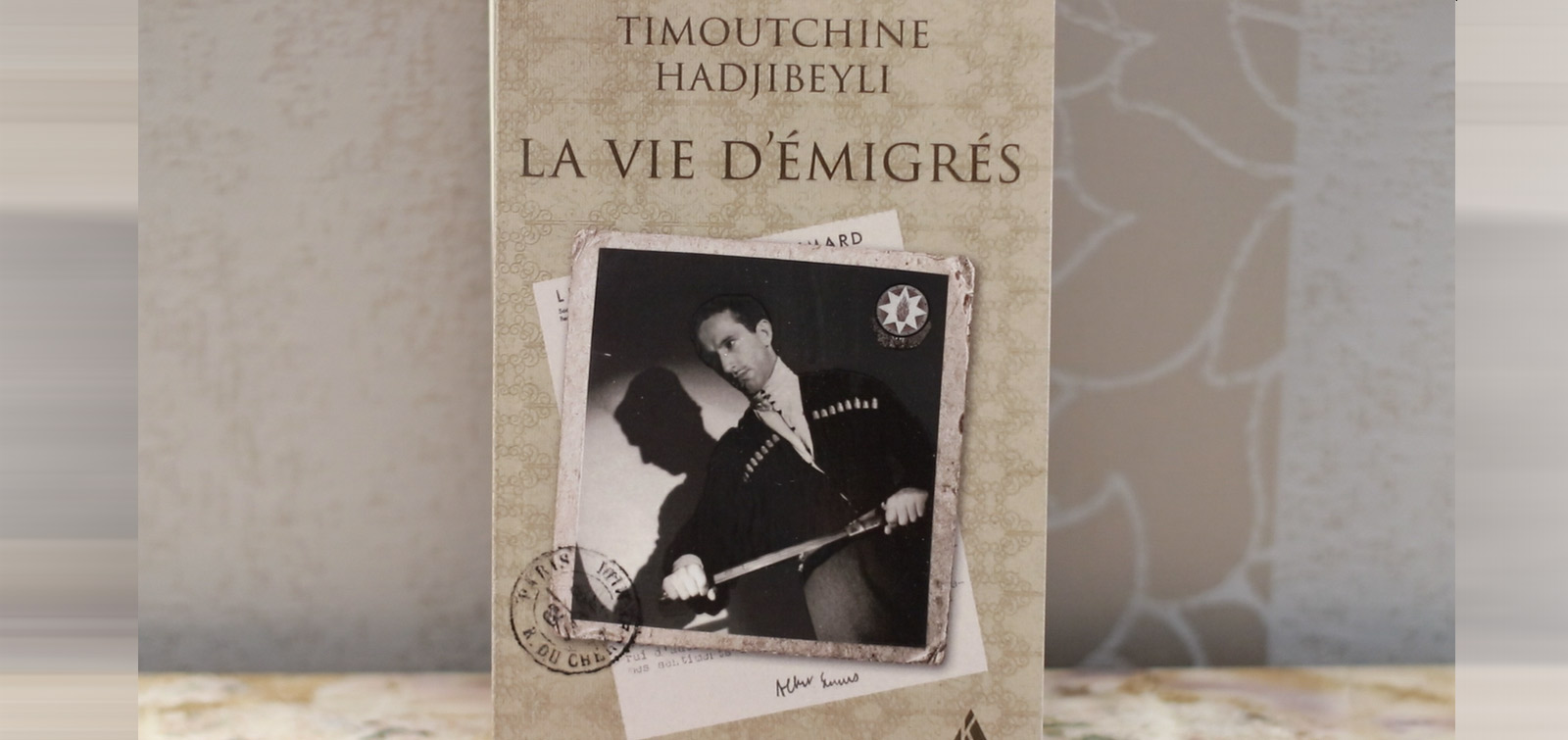 T.Hajibeyli's book "The Life of Refugees" presented in France
Presentation of Timucin Hajibeyli's book "The Life of Refugees" (La vie d'Émigrés), published with support of the State Committee on Work with Diaspora was held in Paris, at the Culture House of Azerbaijani Embassy.
The book was published in French by the publishing house "Kapaz" and contains memories of the author.
Speaking at the presentation, which was attended by over 100 people, mainly French, Chairman of the Committee Fuad Muradov said that the Committee is always keeping in mind the heirs of the ADR, and tries to maintain relations with them, regardless of their country of residence. The commemoration of the founders of ADR at all times is an example of respect to our history, the founders of the ADR by Azerbaijani state and country's leadership. He noted that the book "The Life of Refugees" is a rich source that informs readers about the difficult life of immigrants of ADR.
Azerbaijani Ambassador to France Rahman Mustafayev said the book is of great value to Azerbaijan's historical personalities and is a valuable source for Azerbaijan's recognition in French society.
The author's family member Pascal Hajibeyli spoke about the importance of publishing the book "The Life of Refugees" in France, both for her family and the Azerbaijani Diaspora in France. She thanked the Chairman of the Committee for his contribution to the publication of the book.
Following the presentation, Timucin Hajibeyli's grandson Benjamin Pascal was presented with the "100th anniversary of the ADR" jubilee medal. His brother Clement Pascal's (who is living abroad) medal was also presented to him.
B. Hajibayli thanked the Azerbaijani state for the medal: "I was honored to be awarded the medal. My grandfather and father wished the freedom of Azerbaijan and worked for this purpose. Their wish has come true today. I express my gratitude to the Azerbaijani state and the State Committee on Work with Diaspora for not forgetting us-the heirs of Hajibeyli".
Members of the board of the French publishing house "Kapaz", well-known diaspora representatives living in France Dilbadi Gasimov, Nijat Kazimov, Jan Emmanuel Medina commented on the book. They emphasized that the book will serve as a bridge between the Azerbaijani Diaspora and the French community.
The event ended with an artistic part.