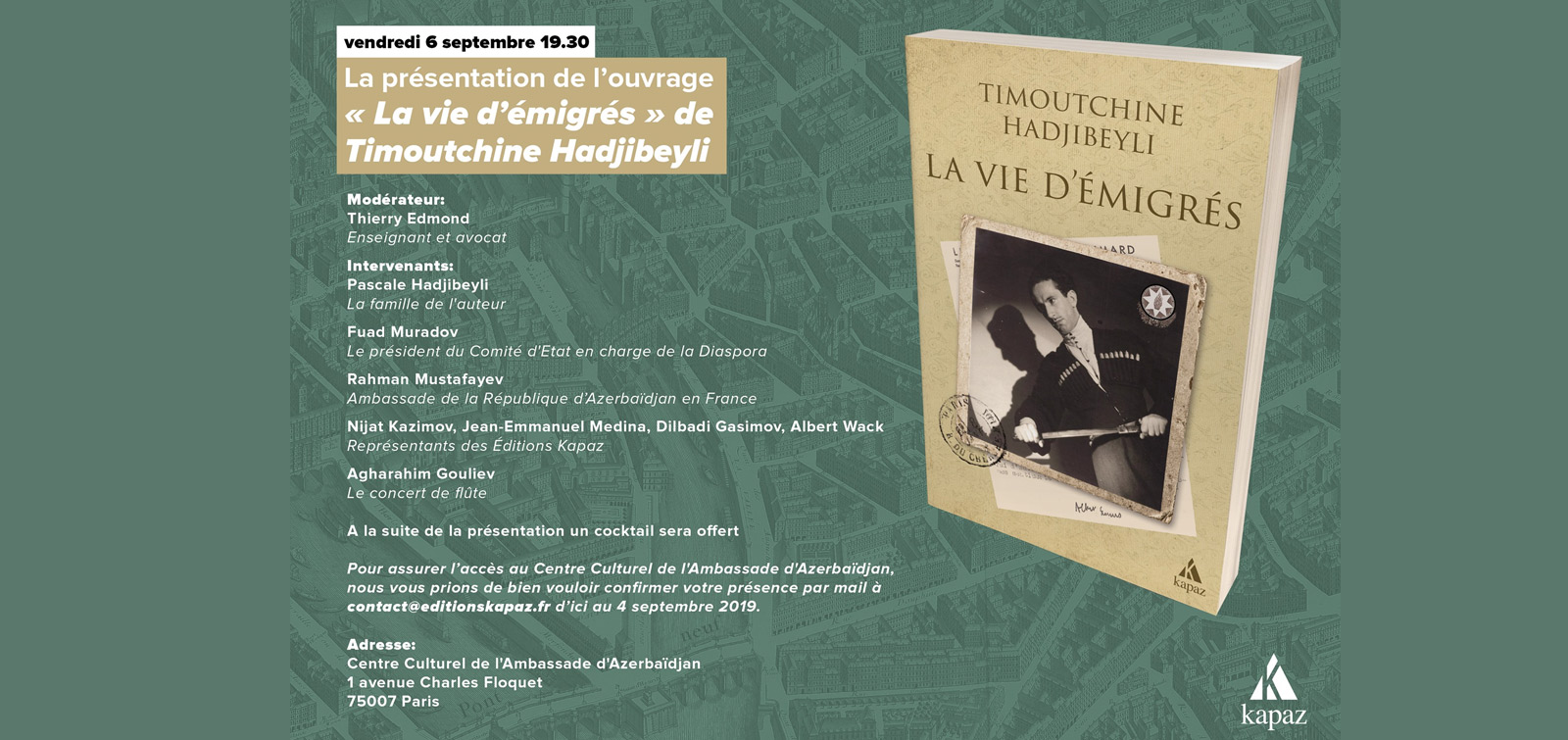 Presentation of the book titled "The Life of Immigrants" will be held in France
Timuchin Hajibeyli's book "The Life of Immigrants" (La vie d'Émigrés) was published in publishing house "Kapaz" in France with the support of the State Committee on Work with Diaspora of the Republic of Azerbaijan.
"The Life of Immigrants" contains memories of the years of exile of the author, the death of his brother for the sake of France, the difficulties he had experienced during the war, and memories about the interesting and famous people he met. The relations of Timuchin Hajibeyli with the French philosopher, writer Jean Paul Sartre and the famous philosopher Albert Camus are also featured in the book.
In spite of the sad days of his life, the memories of Timuchin Hajibeyli reflect his deep love for his family, the country where he had lived and homeland - Azerbaijan
The editor of the book "The Life of Immigrants" is Ghita Belguede, the employee of the "Kapaz" publishing house.
The presentation of the book will take place in Paris, France in recent days.