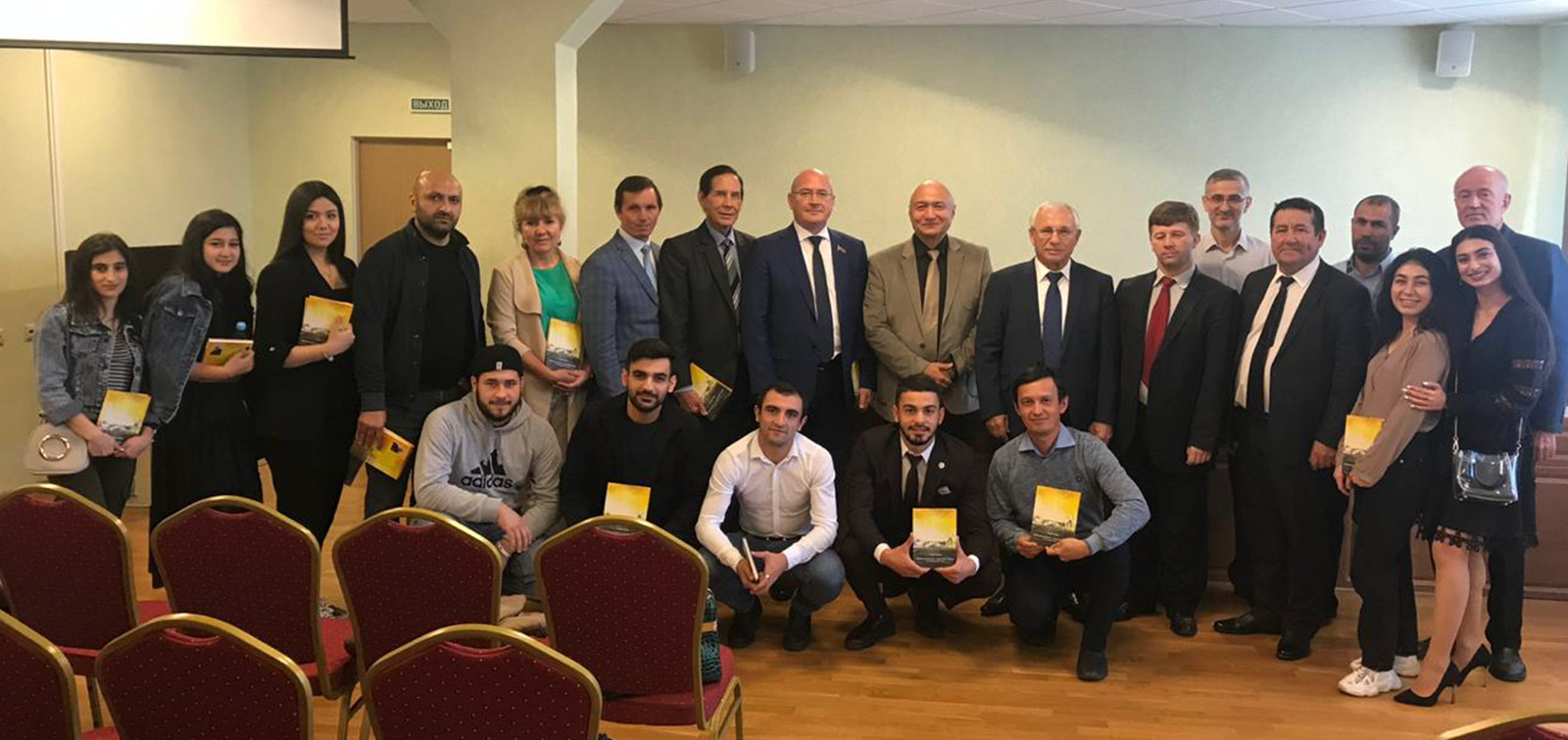 The book of the Azerbaijani political scientist was presented in Kazan
The presentation of the book by the Azerbaijani political scientist, historian and publicist Teymur Atayev titled " Abdullah Tuqay's versatility and eternal flight" was held in the House of Friendship of Tatar Peoples. Representatives of Tatarstan State Council, Ministry of Culture, Kazan City Hall, Assembly of Peoples of Tatarstan and House of Friendship, as well as Diaspora activists attended the event, organized by the "Azerbaijan" national-cultural autonomy.
Teymur Atayev and Irada Ayyubova delivered speech at the event. It was mentioned that the investigation and preparation of the book was realized by the support of the State Committee on Work with Diaspora. The event ended with answering the questions by the author and taking a family photo.
It should be noted that the author investigated the work of the Tatar poet, literary critic and publicist Abdulla Tuqay from the prism of the current and previous periods of social and political situation. The book makes it clear that throughout his life and career, the poet has acted with sincerity and non-compromise, which is the core of his extraordinary love for his people. Interesting parallels between Abdulla Tugay and Omar Khayyam, as well as prominent Azerbaijani enlighteners of the nineteenth century, were presented in the study.