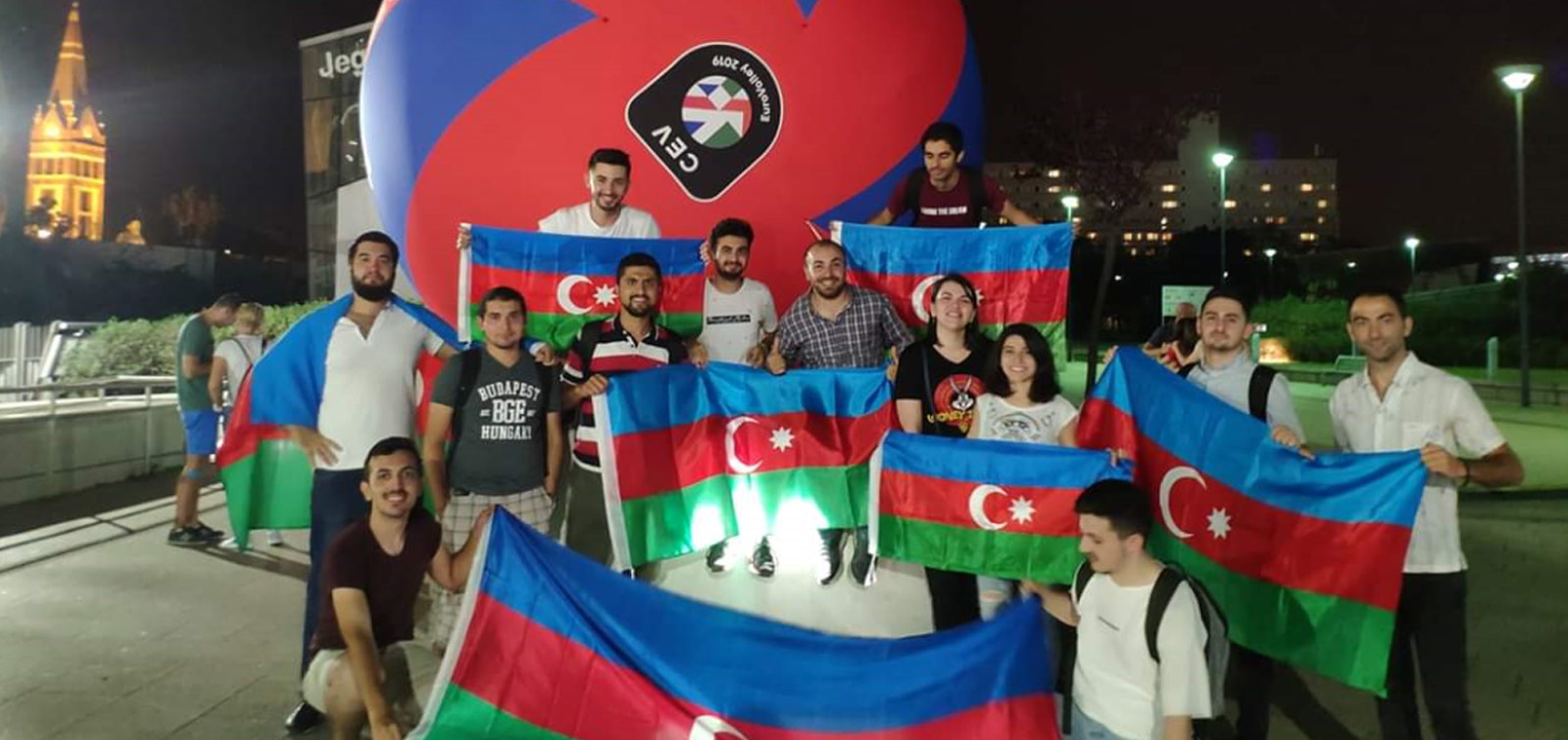 Support from our compatriots to our volleyball players
"Papp Laszlo Sports Arena" in Budapest hosts the group matches of the European Women's Volleyball Final Championship. The Azerbaijani national team, which is in Group C, is struggling with the volleyball players from Hungary, the Netherlands, Croatia, Romania and Estonia to advance to the next round.
It is commendable that our compatriots living in Hungary did not leave our athletes alone in this intense race.
With the support of the Azerbaijani Volleyball Federation and the organization of the Azerbaijani Diaspora Youth, our compatriots supported our team. Community members shouting slogans during the game with Hungary on August 26 and singing in chorus were an incentive for our volleyball players to win an important victory. At the end of the game, our athletes climbed the podium and shared the joy of victory with our compatriots.