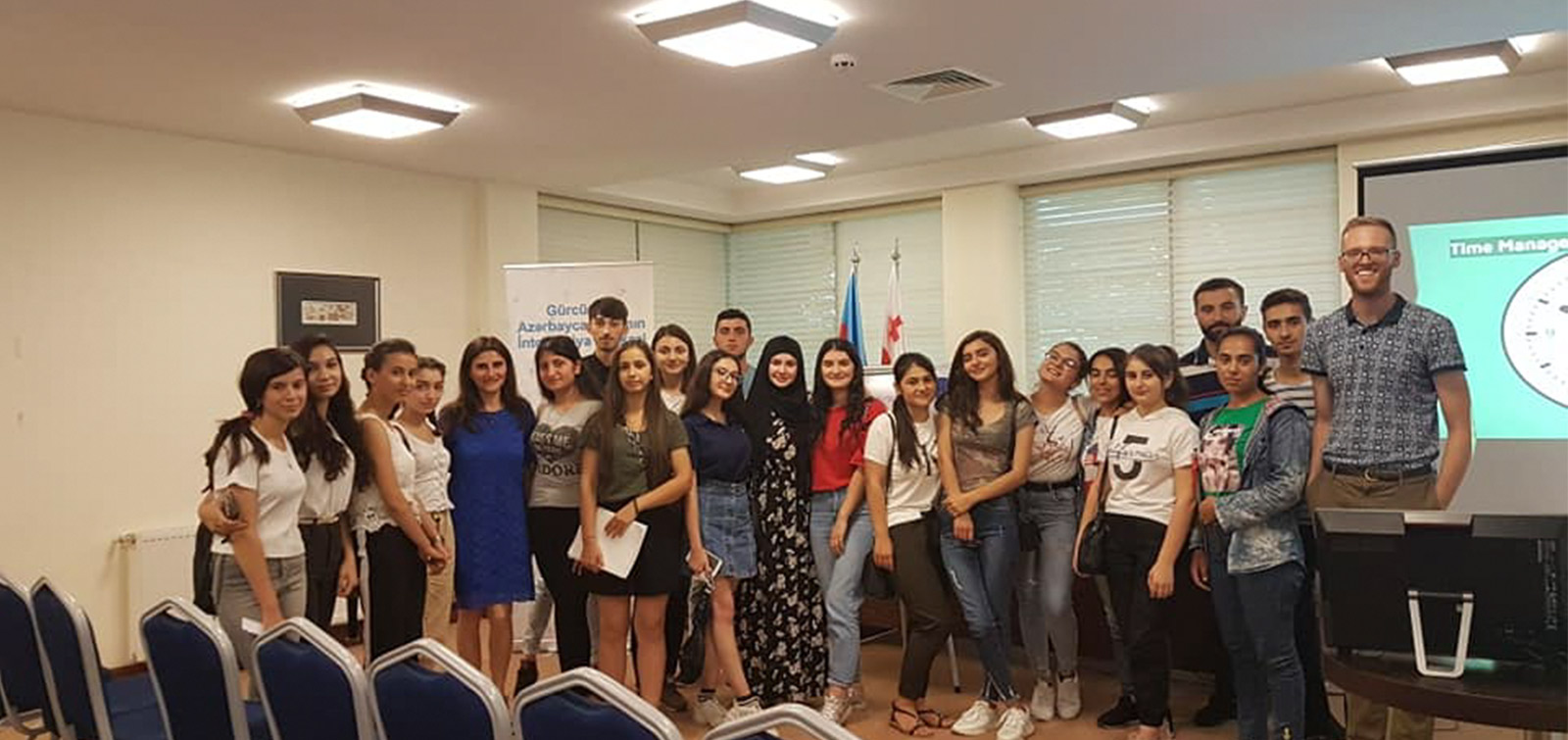 The Integration Center successfully implements the project of the "Young Leaders" Summer School
Workshops of "Young Leaders" Summer School continue at Integration Center of Georgian Azerbaijanis.
The next seminar was moderated by the representatives of
Public Defender (Ombudsman) of Georgia Maryam Gvidiani and Muradkhan Huseynov. They talked about the organization's activities and gender equality to the youth. The event ended with questions and answers between "young leaders" and moderators.
The Youth Leaders' Summer School has started in August. As a part of this project, seminars on topics such as civil society, conflict resolution, human rights, gender equality, education, writing successful projects,
education abroad and others will be held. The project involves young people aged 16-25.