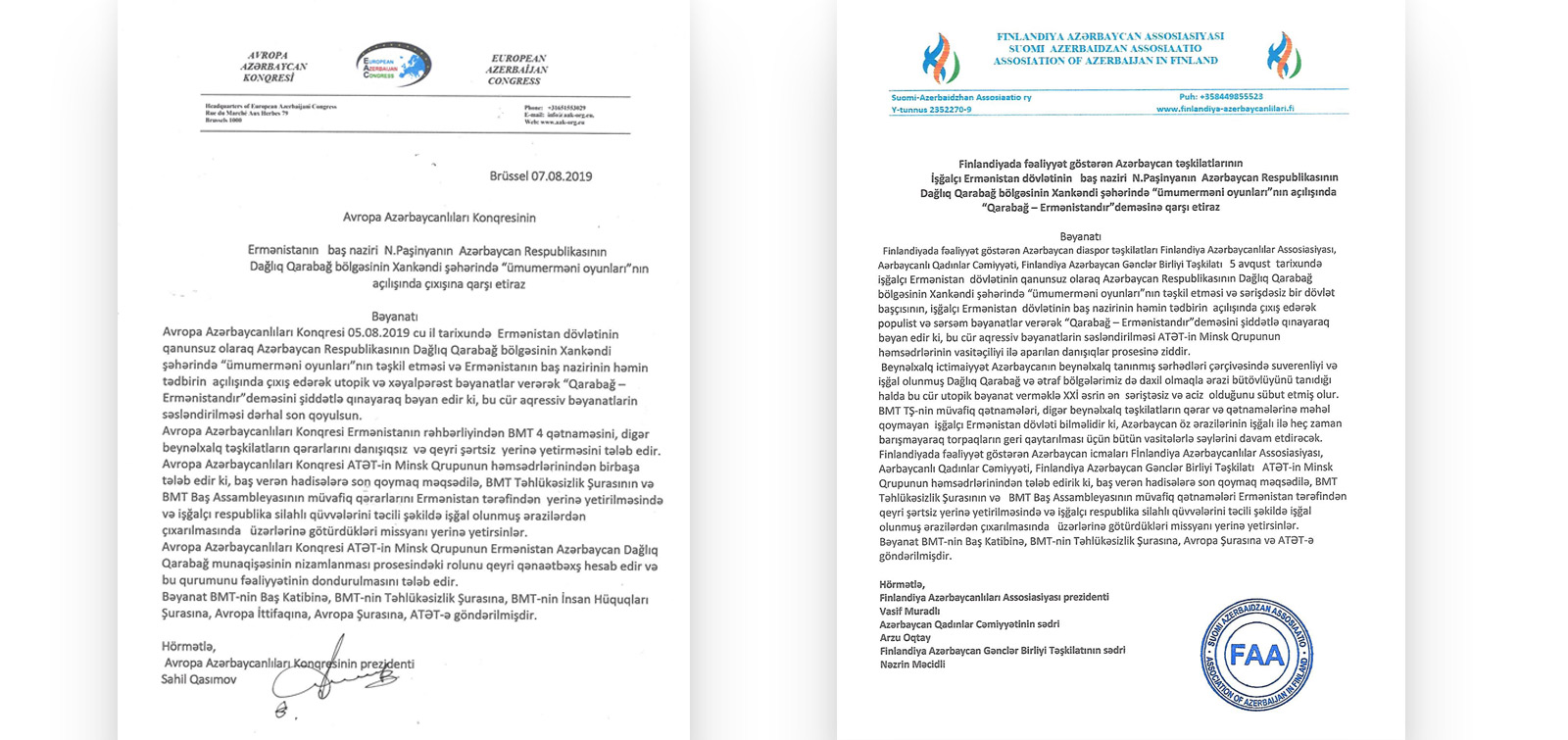 European Azerbaijanis Congress (EAC) and Azerbaijani organizations in Finland issued a protest against Pashinyan's speech
EAC and Azerbaijani organizations in Finland strongly condemned the illegal organizing of "Pan-Armenian Games" by Armenia in Khankendi, Nagorno-Karabakh region of the Republic of Azerbaijan on August 5, and Prime Minister Nicol Pashinyan's statement at the opening of the event. They stated that the Armenian side should put an end to such aggressive statements. Azerbaijani organizations urge Armenian leadership to comply fully and unconditionally with UN resolutions and decisions of other international organizations.
The statement was sent to the UN Secretary-General, the UN Security Council, the UN Human Rights Council, the European Union, the Council of Europe and the OSCE.