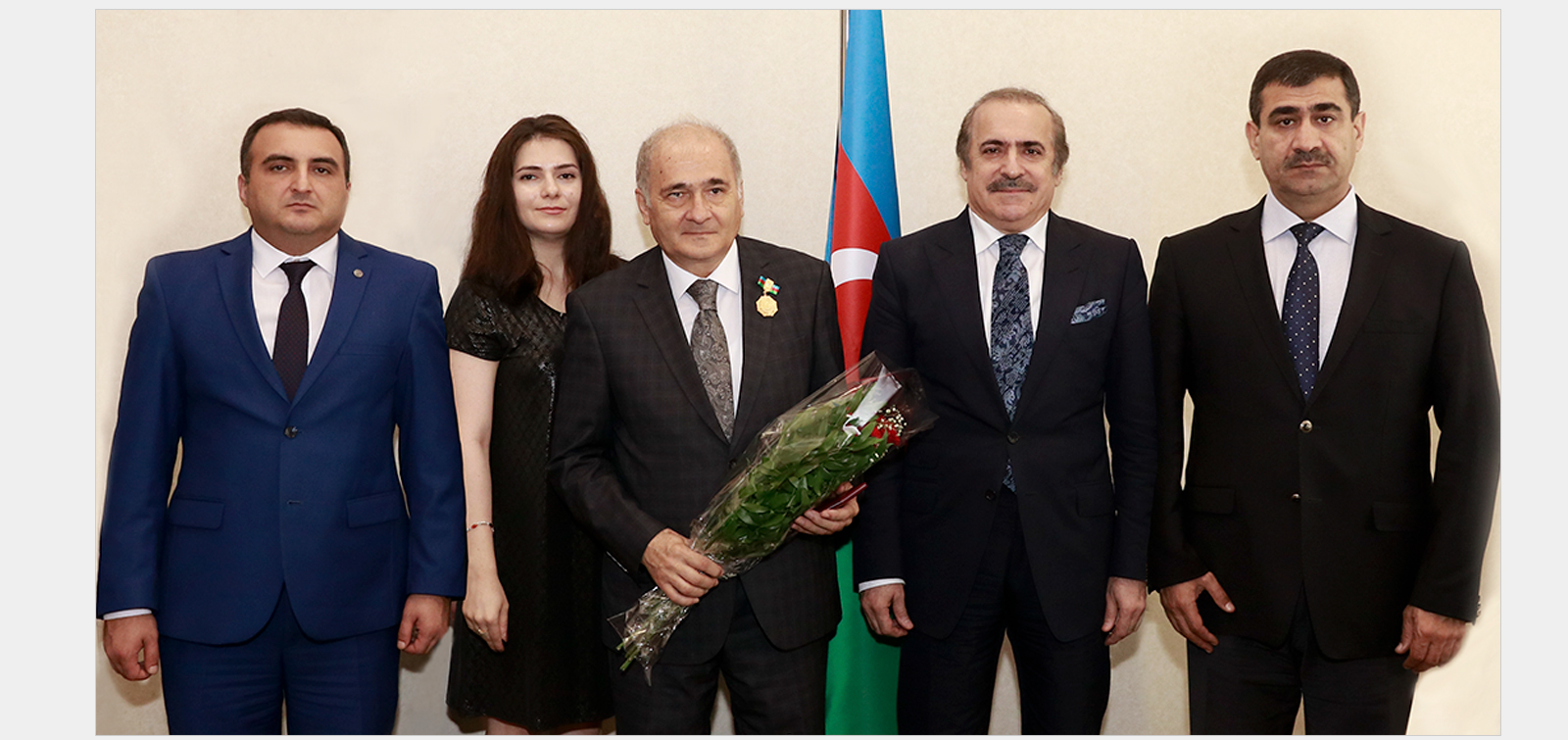 Jubilee medal presented to Azerbaijani scientist
Jubilee medal "100th anniversary of the Azerbaijan Democratic Republic" was presented to the doctor of Chemical Sciences, Professor Hajali Najafov at the State Committee on Work with Diaspora.
Note that our compatriot was awarded this medal by the order of President Ilham Aliyev.
First Deputy Chairman of the Committee Valeh Hajiyev spoke about the importance of the medal. He noted that this award is an indication of the high value to the services of our intellectuals abroad, who are engaged in scientific, pedagogical and creative activities and contribute directly to the strengthening of ties between the countries in which they live and their historical homeland. Chairman of the Committee on culture of the Parliament, Director of the ANAS Azerbaijan National Literature Museum, member of the Azerbaijan Writers` Union, academician Rafael Huseynov also attended the event. He spoke about scientific and public activities of the prominent scientist H. Najafov. He also praised the scientist's activity and drew attention to his services for the further development of cooperation between Azerbaijani and Turkish scientists.
Najafov expressed his gratitude to President Ilham Aliyev for the high medal and attention. He called this remarkable event a clear example of the state care for Azerbaijani science and scientists.
Note that Najafov has special services in teaching the Azerbaijani language and literature at Kars University at the bachelor's and master's levels.