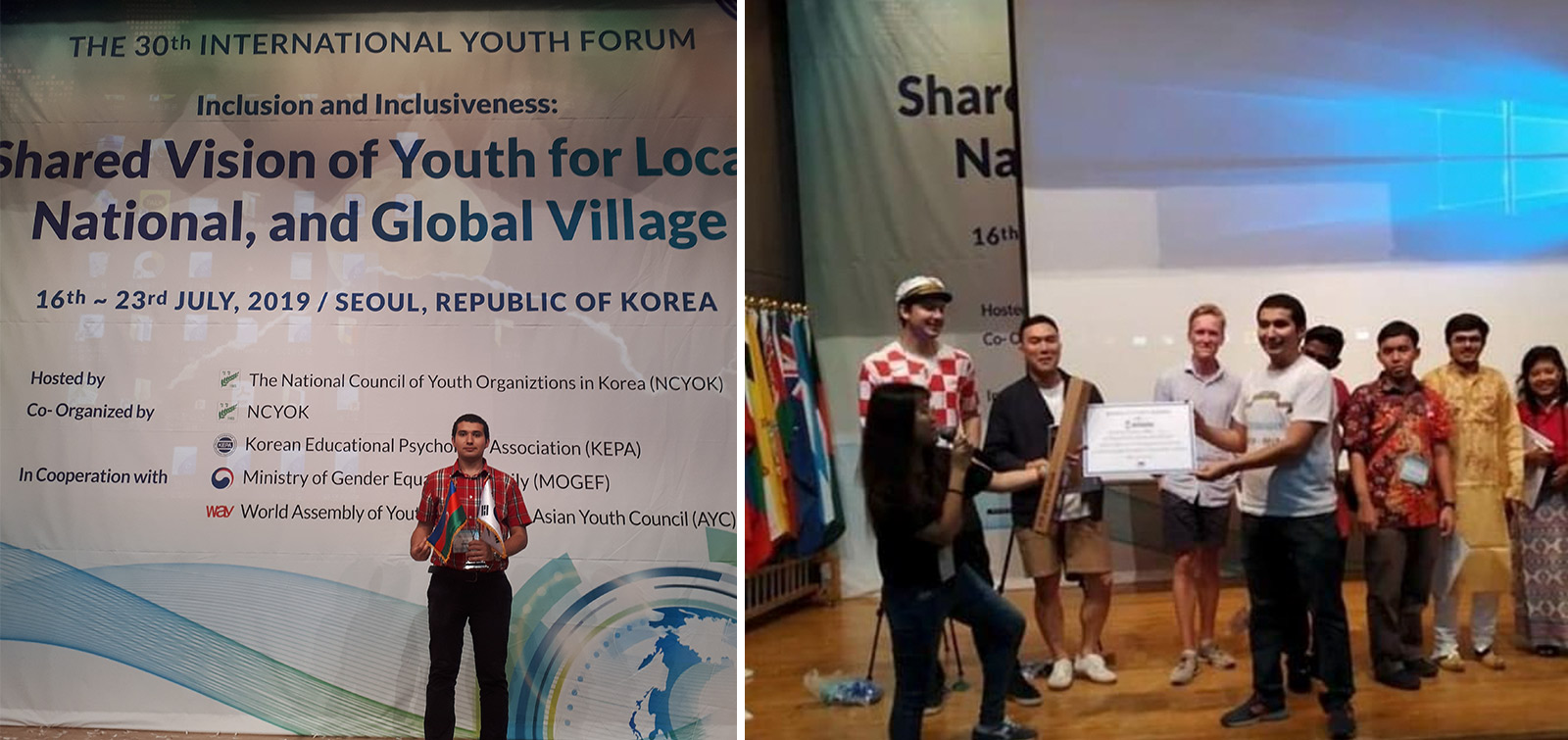 Our young compatriot living in Hungary has joined the International Youth Forum
XXX International Youth Forum started its work on July 16 in Seoul. The event is organized by the National Council of Youth Organizations, with the support of several international organizations, such as South Korean Ministry of Gender Equality and Family Affairs, as well as the Asian Youth Council.
The aim of the current forum, which was attended by 180 young people from 55 countries is bringing together active youth in the world, strengthening their role in the formation of inclusive societies and preparing proposals for inclusion.
It is noteworthy that among the young people participating in the forum there is also our compatriot Murad Aslanli, who lives in Hungary. M.Aslanli, coordinator of Azerbaijan diaspora youth organization on Hungary, Board Member at Azerbaijani Hungarian Youth Union (AHYU), actively participated in the group discussions, as well as drafted the final proposals plan, demonstrated Azerbaijani and Hungarian cultures in cultural and social programs held within the event.
Note that our compatriot, who took the second place among 180 young people in the global outlook and intellectual competition, was awarded by the Organizing Committee.
The Forum will finish its work on July 23.