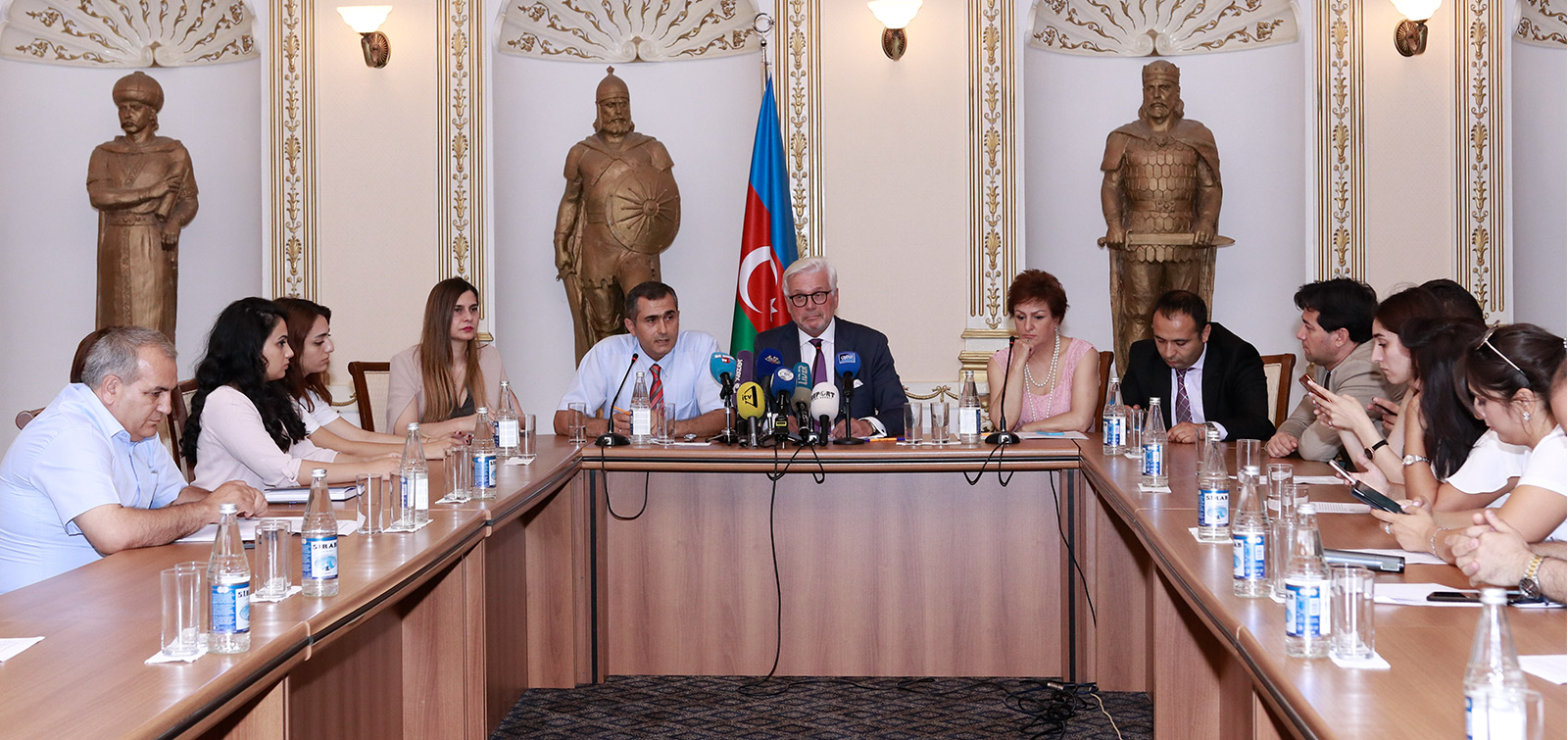 The Azerbaijan Chamber Orchestra created in Germany
Azerbaijan's Honorary Consul in Germany Otto Hauser met with media representatives at the State Committee on Work with Diaspora.
Hauser said that, the orchestra of Azerbaijani musicians was created at his initiative for the first time in Germany. Emphasizing that the initiative was approved by the Heydar Aliyev Foundation, the Honorary Consul said he was pleased with Azerbaijan's comprehensive support. According to the Honorary Consul, music is a beautiful, elegant, and at the same time spectacular diplomacy between Germany and Azerbaijan. The formation of such an orchestra will have a positive impact on the strengthening of our diaspora in Germany in future. According to him, the orchestra has already started to function and the first exercises showed great harmony among musicians. The repertoire of the first Azerbaijan chamber orchestra covers works from Vivaldi to all Azerbaijani compositions. In the future, the orchestra is expected to participate in the official events of the embassy and honorary consulate.
It was noted that the diaspora in Germany was interested in the implementation of this long-standing issue. Diaspora Committee and coordinator of the Coordination Council of Germany Azerbaijanis Yashar Musayev supported the project from beginning.
The video clip about the orchestra was demonstrated and the event was ended by answering questions.
It should be noted that, the ensemble of the orchestra includes Farida Rustamova (violin), Ferhat Mehmet (violin), Hasan Abasguliyev (violin), Arzu Mammadova (violin), Elgun Aghazade (violin), Iris İgellioglu (bottom), Nariman Akbarov (violoncello), Zeynep Akdil (violoncello) , professional musicians such as Tair Turganov (contrabass), Timur Osmanov (flute), Meltem Kandemir (bottom), Felix Knarozovsky (fagot), Faraj Akbarov (clarinet).