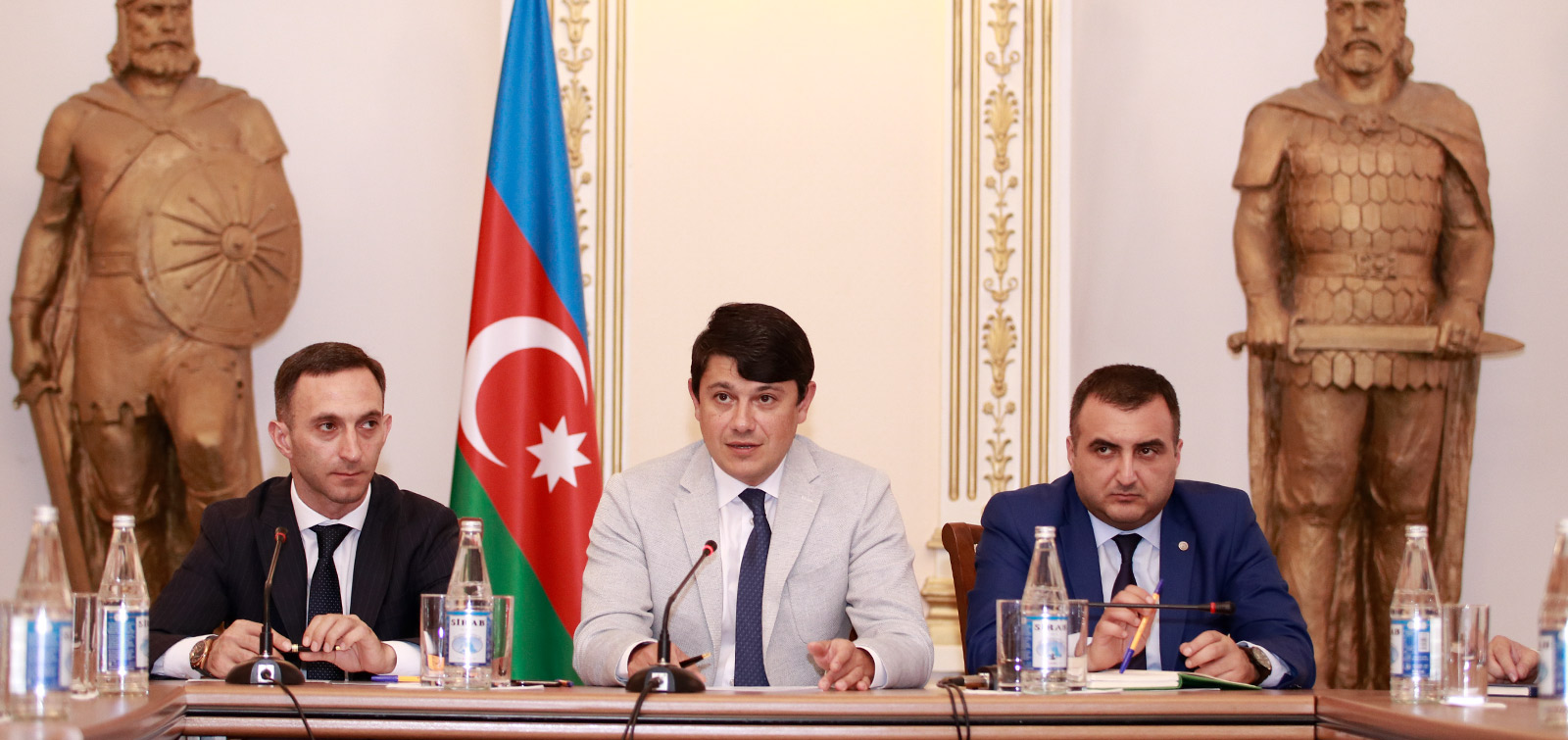 A meeting with the camp participants was held at the State Committee
Chairman of the State Committee for Work with Diaspora Fuad Muradov met with a group of participants of the 2nd Summer Camp "Nasimi-650" of Diaspora Youth. The chairman of the State Committee thanked the youth for their active participation in the camp on behalf of the Organizing Committee and listened to their impressions, suggestions on the project.
The young people expressed their gratitude to the Organizing Committee for the opportunity to communicate with the Azerbaijani youth from different countries of the world, highlighting the shortcomings that they faced in the work of the camp, their proposals for their elimination and shared their views on projects about Azerbaijan's promotion in the countries where they live.
Young people from China, Russia, Austria, Canada, Chile, France, Germany and other countries proposed to organize more discussions on the foreign policy, priorities of Azerbaijan, the legal aspects of the Armenian-Azerbaijani Nagorno-Karabakh conflict, access to foreign media, intercultural dialogue and ways to struggle methods against Armenian provocation in different countries and strengthening the activities in social networks.
After the speeches, the chairman of the State Committee answered the questions of the young people and expressed his views to their opinions. The chairman of the SCWD advised young people to keep the communication steady, to keep the issues under consideration and called them to be active in promoting Azerbaijan and protecting our statehood.
It should be noted that the Summer Camp "Nasimi-650" of Diaspora Youth was organized in Shamakhi from 8 to 14 July with the support of the Fund for Support to Azerbaijani Diaspora, Ministry of Youth and Sport and the Azerbaijan Youth Foundation. More than 100 delegates from more than 50 countries participated in the camp.