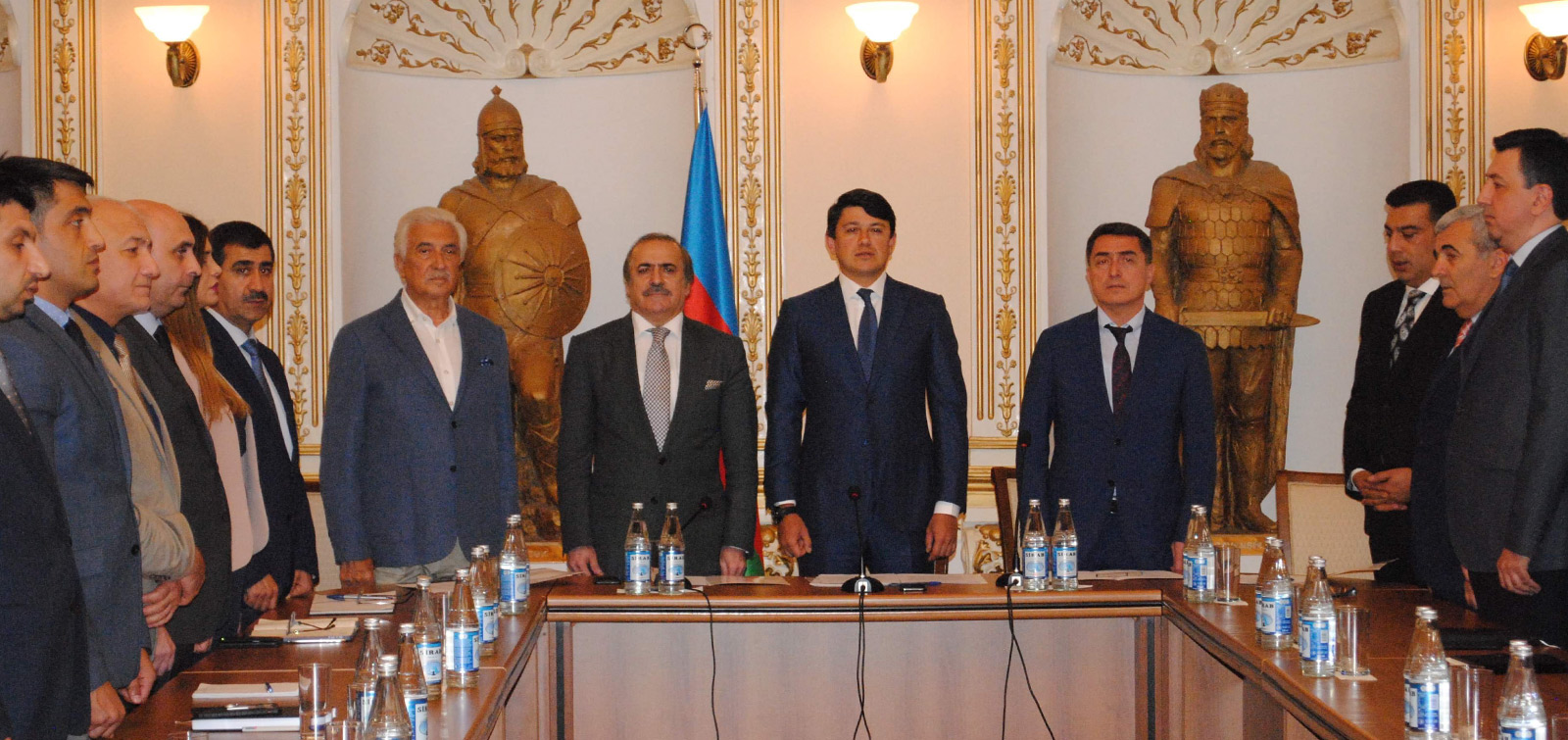 Modern independent Azerbaijan is the masterpiece of national leader Heydar Aliyev
On July 12, the State Committee on Work with Diaspora of the Republic of Azerbaijan hosted an event dedicated to the 50th anniversary of Heydar Aliyev's coming to political power in Azerbaijan.
Firstly, the event participants laid flowers in front of the bust of the great leader in the Committee. Chairman of the Committee Fuad Muradov spoke about the irreplaceable role of the national leader in the life of our country and our people. The chairman of the committee underlined that the great leader made a number of historical decisions for the country in the Soviet period about the Azerbaijani language, economy and education: " The national leader took consistent measures on diaspora politics. Today, the strategy set by the national leader is successfully continued in all directions, including the diaspora, under the leadership of President Ilham Aliyev. "
Chairman of the Committee on Culture of the Milli Majlis, academician Rafael Huseynov said that since the 70s of last century Azerbaijan's political life and all society have entered the new stage of development as a result of the great efforts of national leader Heydar Aliyev: An entire stage of the modern history of Azerbaijan, as well as the development of our independent state, is related to the name and activity of the great leader.
Speaking about the activities of the national leader in the field of legislation in Azerbaijan, Ali Huseynov, chairman of the Parliamentary Committee for Legal Policy and State Building Committee, said that great leader Heydar Aliyev wrote his name with golden letters on the history of public-political thought and statehood of our people.
The documentary film about the life and activity of the great leader was demonstrated at the event.