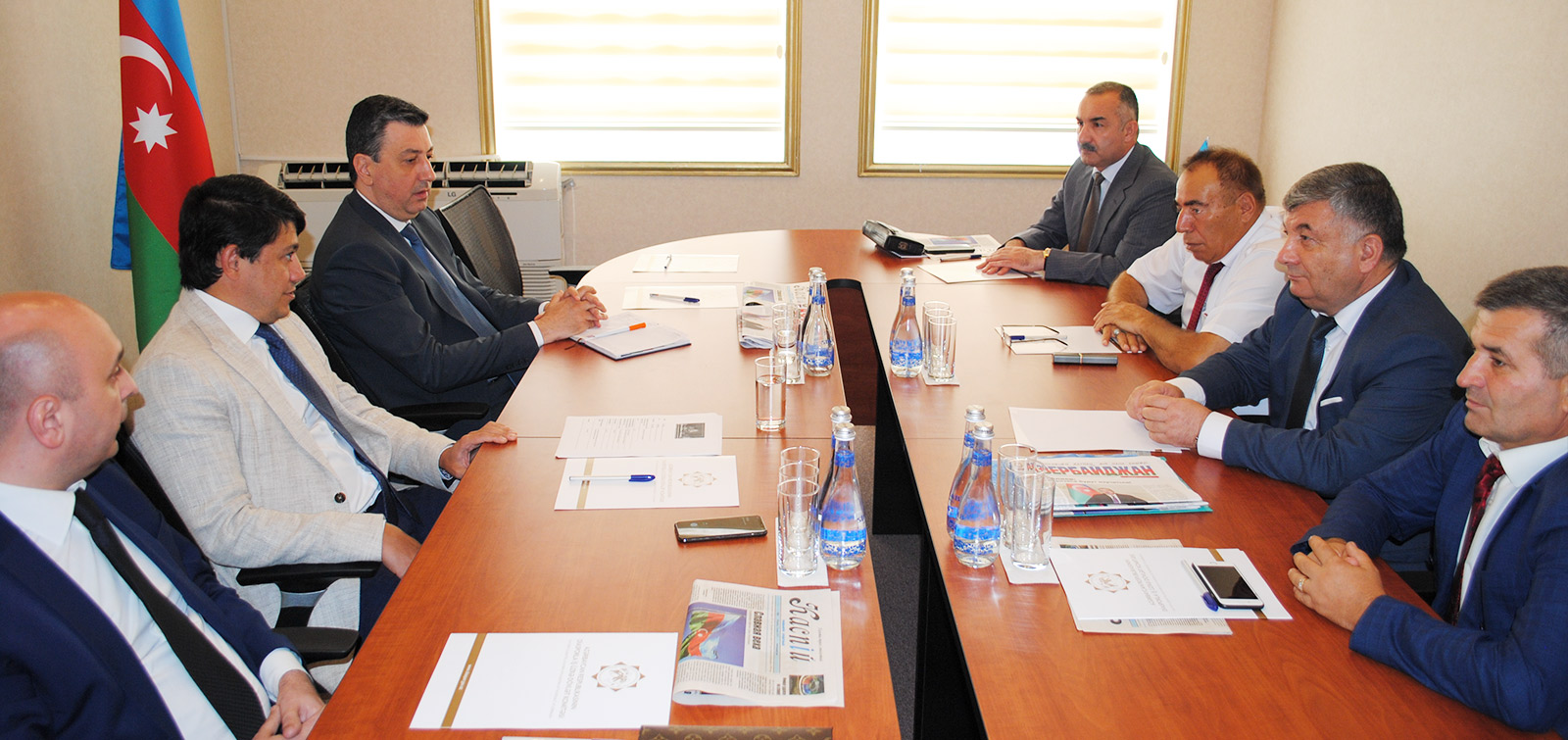 A meeting was held with the leaders of diaspora in Russia
A working meeting with a group of diaspora leaders in the Russian Federation was held at the State Committee on Work with Diaspora. Chairman of the regional public organization " Azerbaijan diaspora of Arkhangelsk region " Tarlan Gasimov, head of the organization "Odlar yurdu" in Stavropol Fakhraddin Yariyev, chairman of "Dostlug" Azerbaijani society in Vladivostok Ramiz Zeynalov and head of Sakhalin regional Azerbaijan diaspora Abil Aliyev attended the meeting.
The meeting focused on the activities, perspectives of the Azerbaijani diaspora organizations in Russia, future cooperation with the State Committee, problems of our compatriots, their integration and other topical issues. Fuad Muradov, the Chairman of the State Committee highly appreciated the work of diaspora organizations in Russia and gave some recommendations to expand their activities. He noted that our compatriots living and working in Russia are always in the spotlight of the Azerbaijani state, as well as the State Committee on Work with Diaspora.
The diaspora leaders thanked for the attention and care and emphasized the importance of such meetings for their future activities. The chairmen of the organizations gave detailed information about the activities of the organizations headed by them, exchanged views on the difficulties and problems they faced, their abolishment and the work to be done.