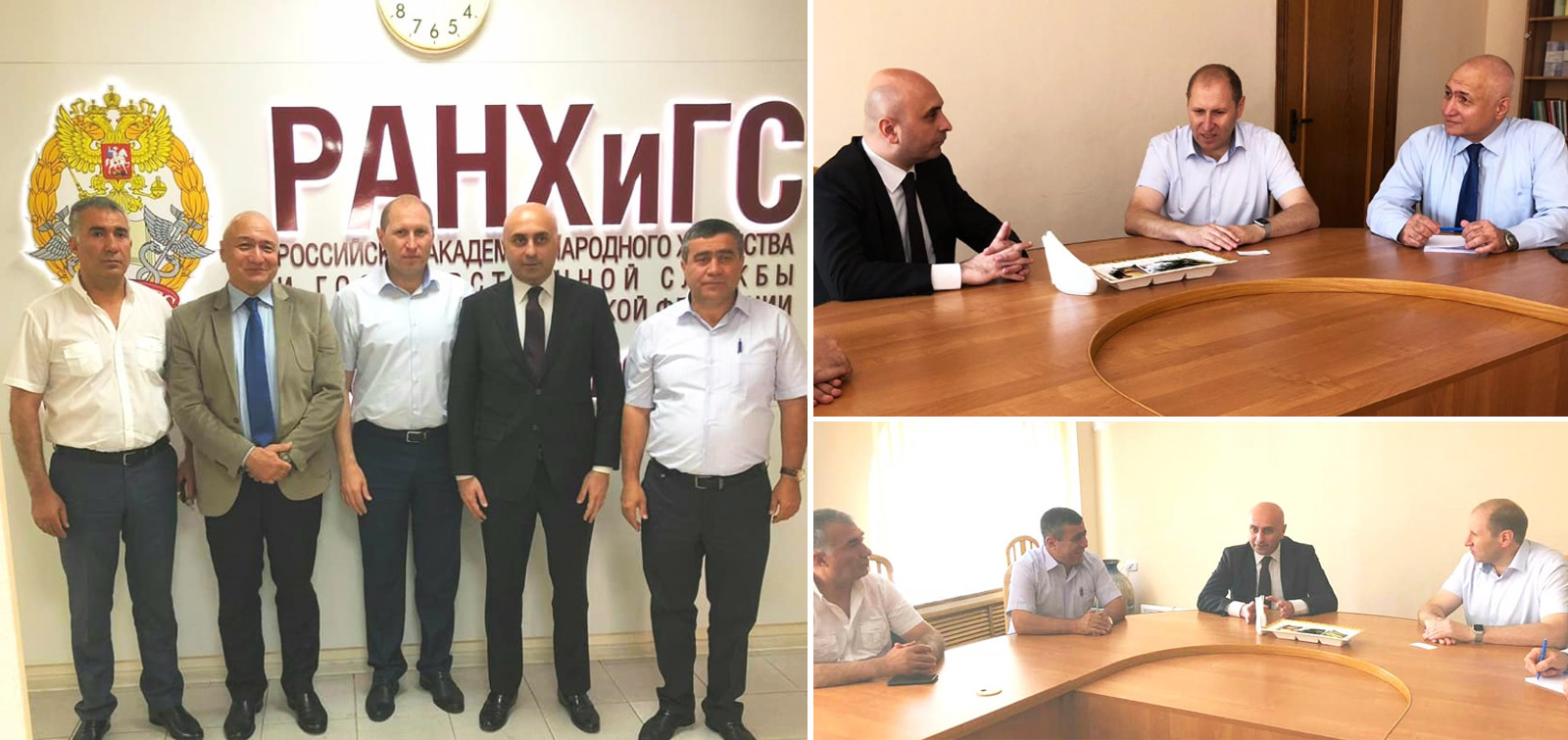 Committee members have visited Pyatigorsk
Delegation of the State Committee on Work with Diaspora visited Pyatigorsk city, Stavropol Territory, Russian Federation.
Head of the department of the State Committee Ruslan Guliyev and expert Teymur Atayev met with Azamat Tlisov, Director of the North Caucasian Institute, member of Public Chamber of Russian Federation on July 2.
During the meeting, issues on humanitarian cooperation between Russia and Azerbaijan were discussed A. Tlisov noted with satisfaction that the Azerbaijanis study here very well. They mainly learn management and economics.
Representatives of the State Committee expressed their gratitude to the leadership of the institute and the Russian authorities for the conditions created for the Azerbaijanis to study in the universities. The sides agreed to consider several more projects in this field.