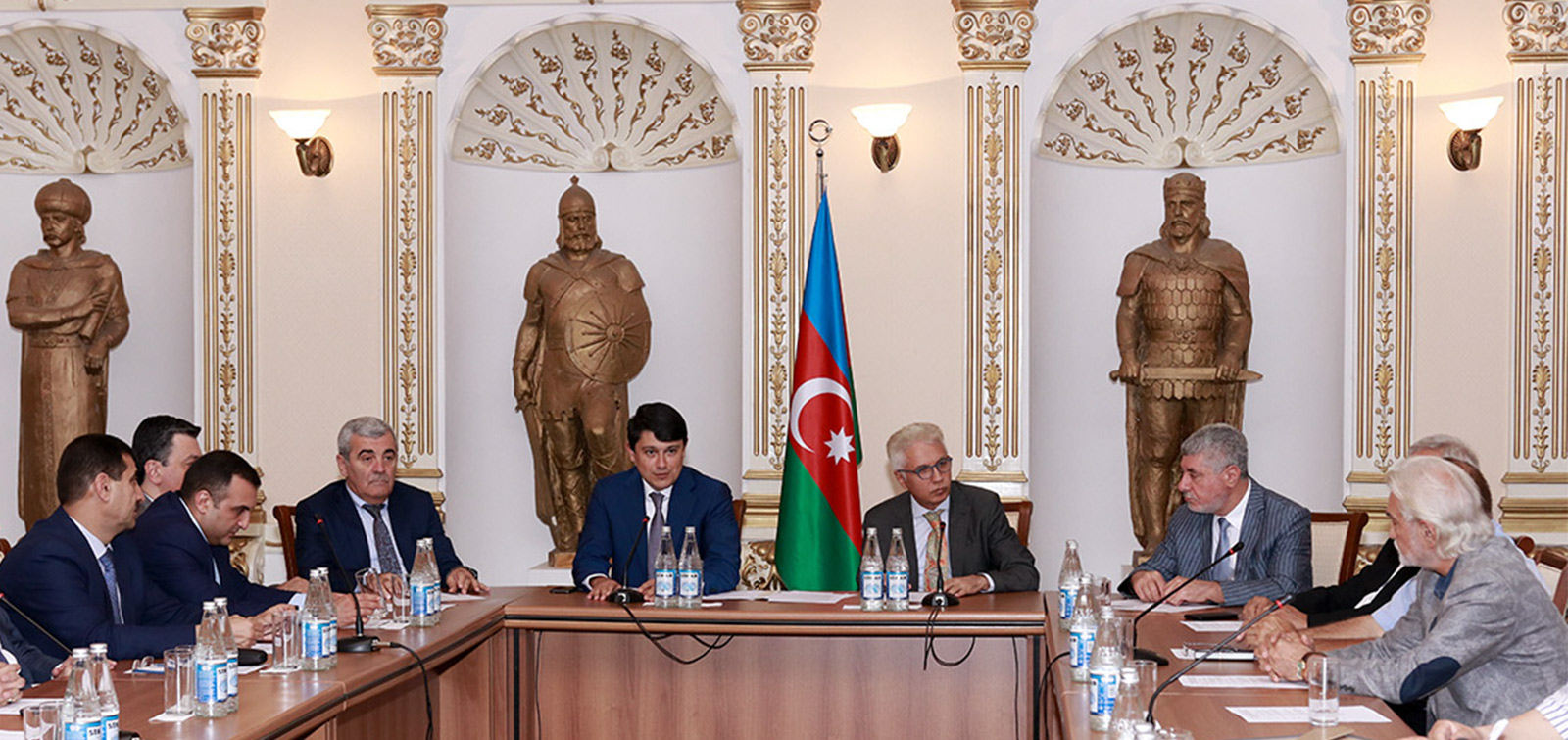 The film "From Tbilisi to Paney" presented
A presentation ceremony of the film "From Tbilisi to Paney" was held at the State Committee on Work with Diaspora. The film is dedicated to the 225th anniversary of Mirza Shafi Vazeh, prominent Azerbaijani poet and educator of the 19th century Azerbaijani literature, and 200th anniversary of German poet Friedrich Bodenstedt.
The Chairman of the State Committee spoke about the importance of creating such a work of art. He said that the Azerbaijani state has always paid attention to its citizens and literature. Both the President of the country and the First Vice-President always pay special attention to creative people. The decree of the President of Azerbaijan issued on February 3, 2014 "On marking the 220th anniversary of Mirza Shafi Vazeh" is an example of this.
The author of the documentary film "From Tbilisi to Paney", the Chairman of German-Azerbaijani society, professor Chingiz Abdullayev informed about the essence of the film.
After the demonstration of documentary film, academician secretary of ANAS Teymur Karimli, researcher of Mirza Shafi Vazeh heritage, professor Akif Bayramov, secretary of the Union of Artists Aghali Ibrahimov and others spoke about the features of the screenplay.
At the end, the script writer Yasaman Guliyeva was awarded with diploma and memorable gifts were presented to the creative team members.