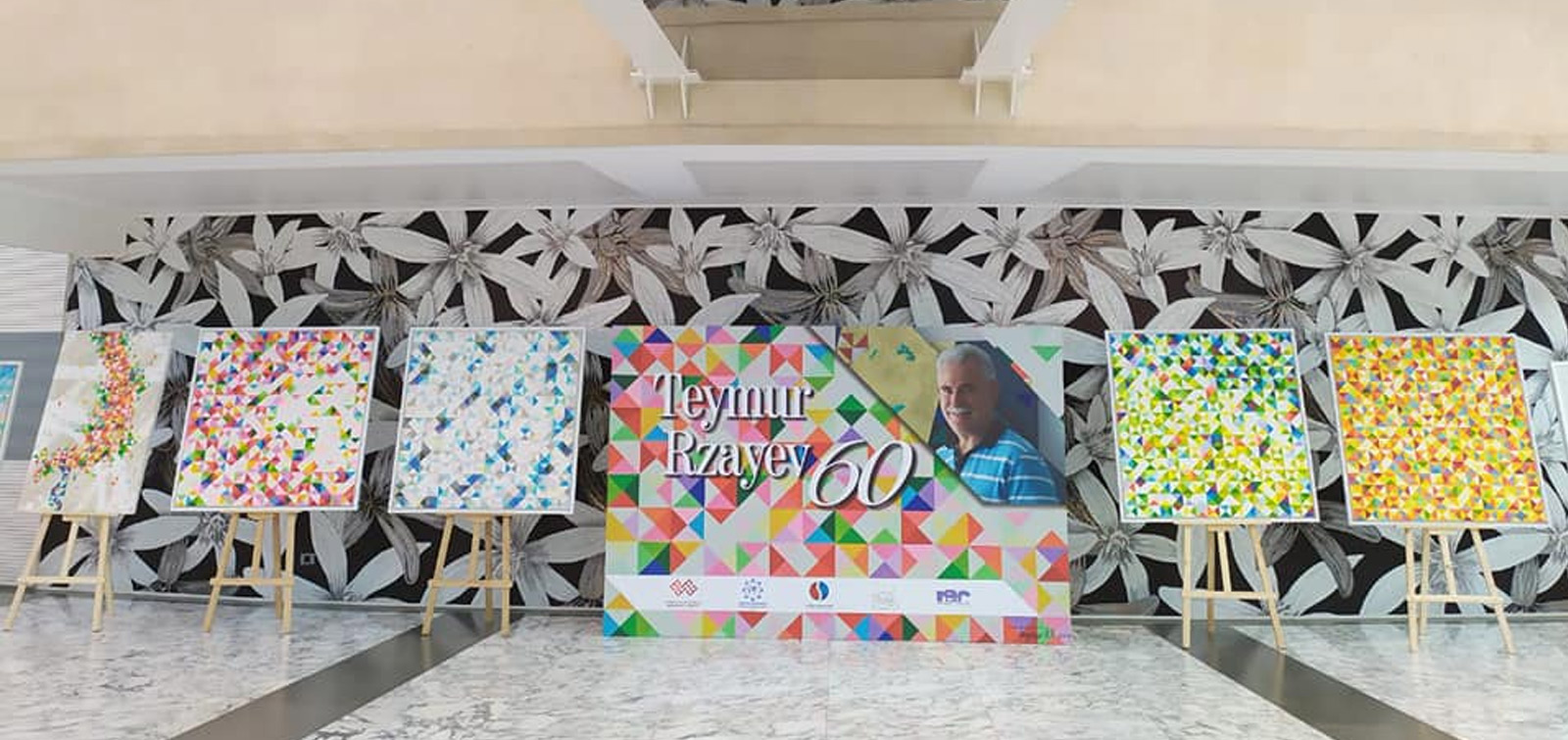 60th anniversary of Honored artist Teymur Rzayev was celebrated
A solemn ceremony dedicated to the 60th anniversary of Honored artist Teymur Rzayev was held at the International Mugam Center on June 27 by the participation of the State Committee on work Diaspora, the Ministry of Culture of the Republic of Azerbaijan and other partners.
Catalog of artist's works, as well as a book about Teymur Rzayev was presented at the ceremony. An exhibition of works of the artist was also held in the lobby of the center.
First Deputy Minister of Culture Vagif Aliyev, Deputy Chairman of the State Committee on Work with Diaspora Valeh Hajiyev, President of the International Turkish Culture and Heritage Foundation Gunay Afandiyeva and others delivered speeches about the rich activity of the artist, his contributions to strengthening friendship and cultural relations between Azerbaijan and Turkey, and his service to the Azerbaijani diaspora.
Then a documentary about Teymur Rzayev's life and creativity was demonstrated and diplomas and gifts were presented to him. Anniversary ceremony was followed by a concert program.
It should be noted that, honored artist Teymur Rzayev is currently a member of the Union of Artists of Azerbaijan, Honorary Academician of the Russian Academy of Arts, associate professor at the Yeditepe University of Turkey. He continues his activities in Turkey and has been awarded the 3rd degree "For Service to the Homeland" for his contribution to the development of the Azerbaijani diaspora.