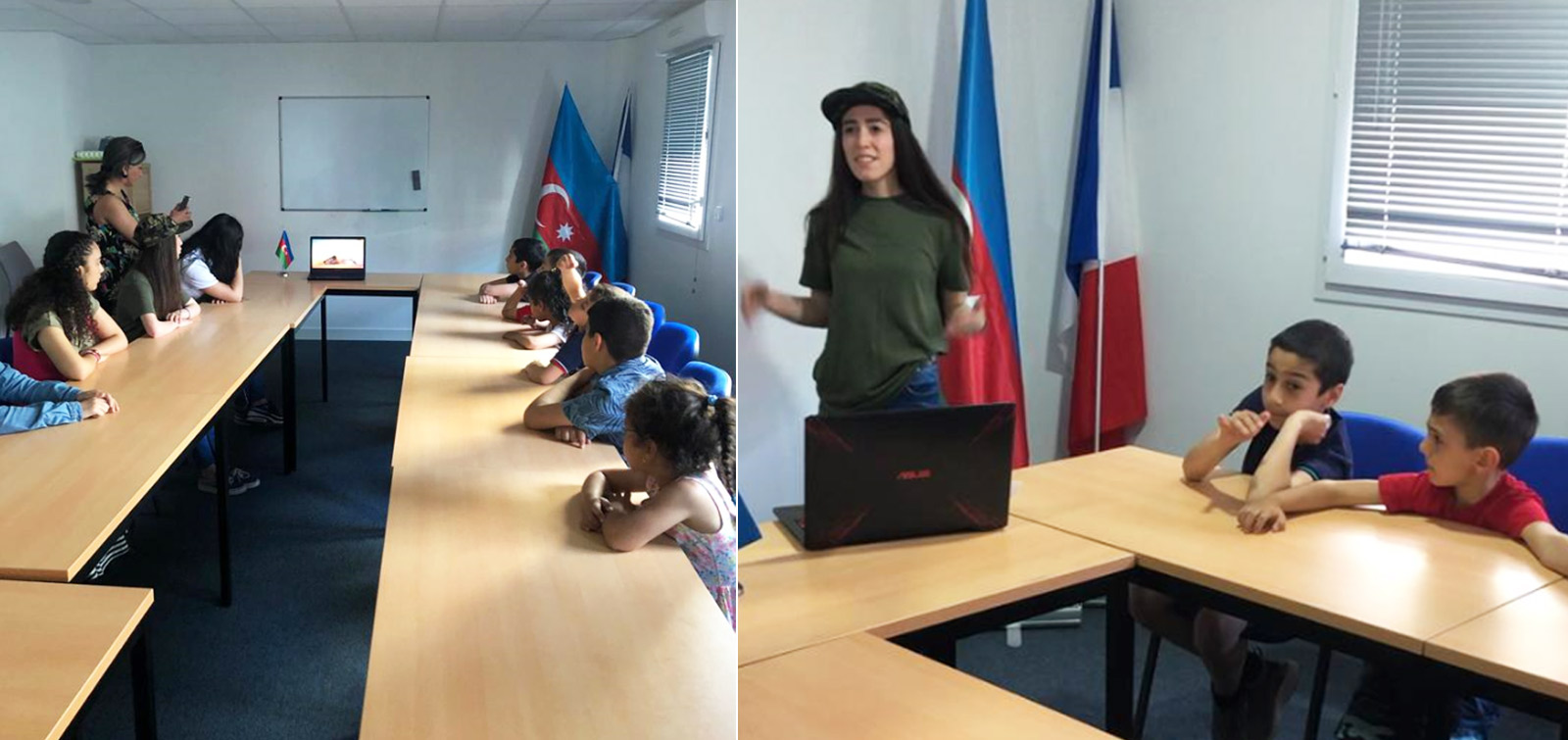 National Army Day was celebrated at "Karabakh" school
An event on the occasion of the establishment of the Azerbaijani Armed Forces was held at the "Karabakh" school in Nantes, France.
The goal is to raise the spirit of patriotism of Azerbaijani schoolchildren, as well as to show their respect and love for our brave officers and soldiers who protect our homeland with great courage and honor.
During the event, detailed information was given about the establishment of the Armed Forces and it's history. Then the students told the poems of our outstanding poets dedicated to Azerbaijan and our army. In conclusion, all participants of the event performed the March "Azerbaijani soldier".
It should be remembered that the Karabakh school, which started its activity since April this year in the city of Nantes, where Azerbaijanis live in a compact, was established according to the instructions and recommendations of First vice-president Mehriban Aliyeva.