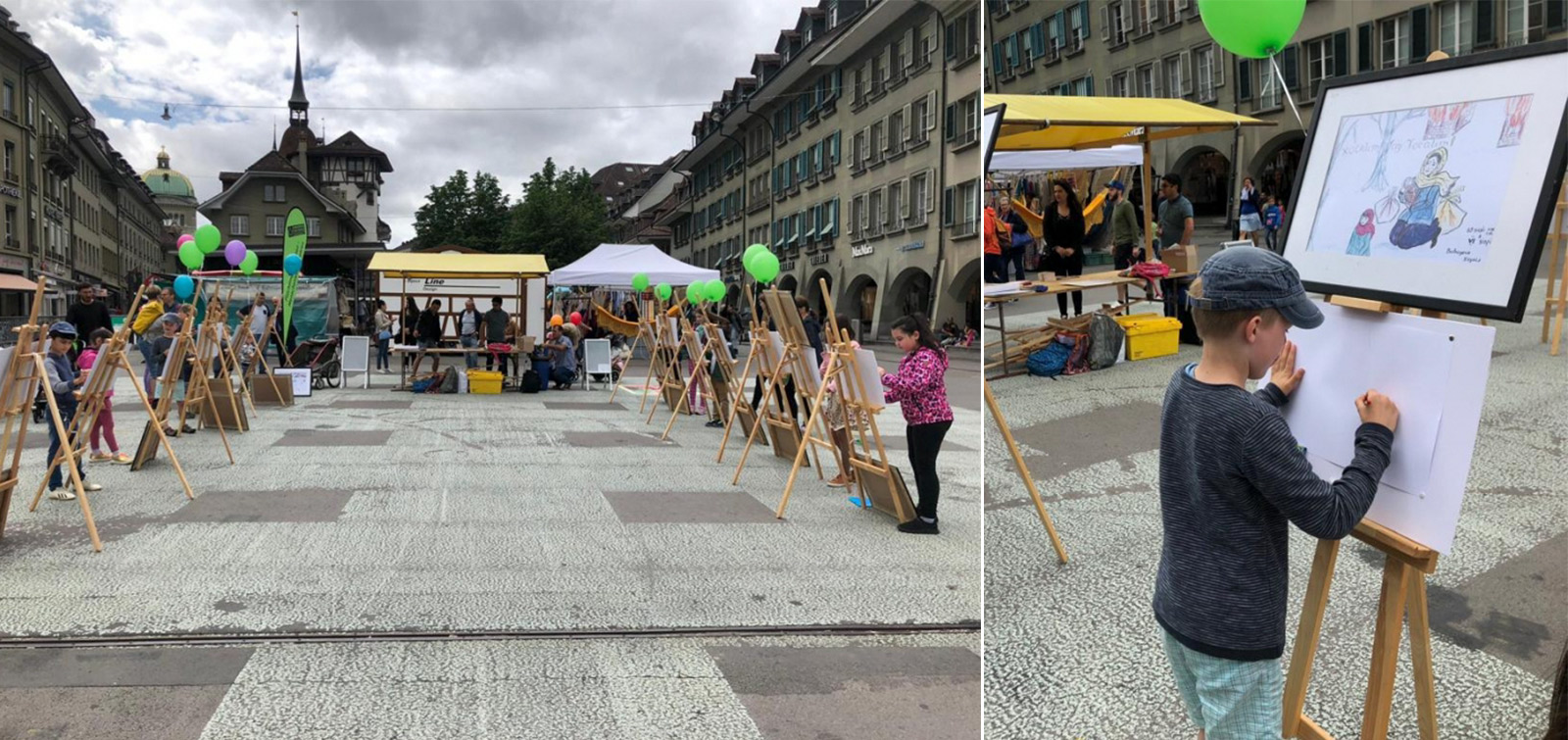 The Swiss people were told about Azerbaijani realities
An event dedicated to refugees and internally displaced persons in Azerbaijan was held in Bern within the framework of the Swiss National Refugee Day.
The project of the Cultural Center of Azerbaijanis in Switzerland was financed by the State Committee for Support to Refugees. The aim of the event was to familiarize local residents with Azerbaijan's realities. Pupils of the "Karabakh" Azerbaijani language school in Switzerland and local schoolchildren attended the event. They have drawn more than 40 paintings depicting the life stories of refugee children in Azerbaijan. 500 brochures on the German language reflecting events faced by refugee woman from Karabakh at the age of eight, balloons written "for Refugees and IDPs in Azerbaijan" were distributed to local residents and children.
Having learned about the horrific events that our compatriots faced in Karabakh, the Swiss people emphasized the importance of their children's participation in this event.