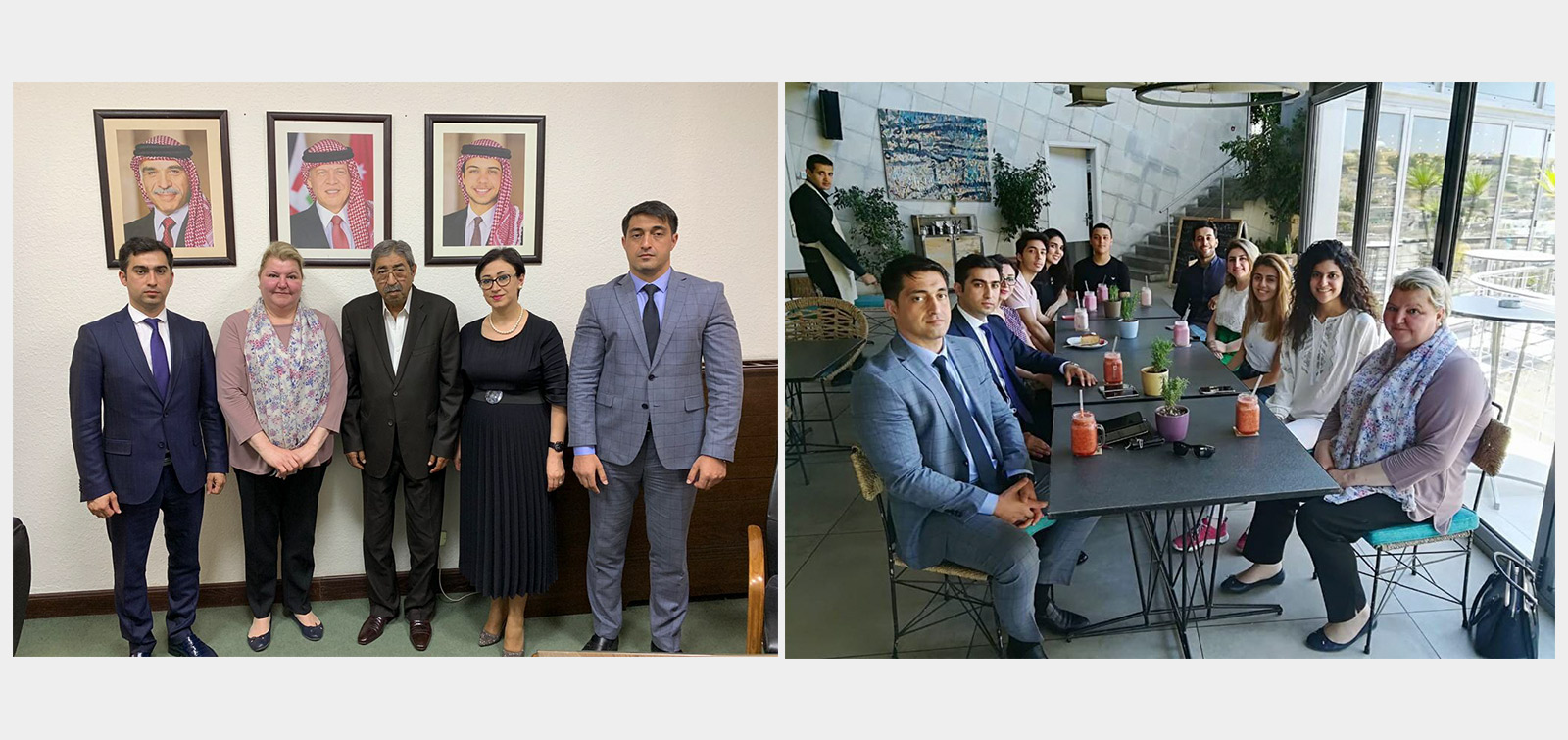 The delegation of the State Committee visited Jordan
A delegation of the State Committee on Work with Diaspora held a meeting in the Parliament of the Hashemite Kingdom of Jordan on June 17.
Senator, Chairman of the Jordan-Azerbaijan Friendship Society, Marwan Al Hmud spoke about the high level political, economic and cultural relations between the two friendly countries, his meetings with the great leader Heydar Aliyev and President Ilham Aliyev during his visits to Azerbaijan, and the activities of the organization headed by him.
The head of the department of the Committee Fuad Karimov, briefed the senator on the diaspora policy of the state, the activities of the State Committee and its projects, the integration process of our compatriots into the Jordanian society.
Representative of the Committee Ismayil Ansari, Advisor to the Embassy of Azerbaijan in Jordan Elnur Shahhuseynov, journalist Khadija Kamal and diaspora leader Zumrud Dadashova also participated in the meeting.
Then the delegation met with a group of Azerbaijani youth living, working and studing in Jordan. Fuad Karimov wished success to the young people who will participate in the II Summer Camp of Diaspora Youth in Shamakhi in July, dedicated to the 650th anniversary of the great Azerbaijani poet Imadaddin Nasimi. Representative of the committee Ismayil Ansari and diaspora leader Zumrud Dadashova attended the meeting.