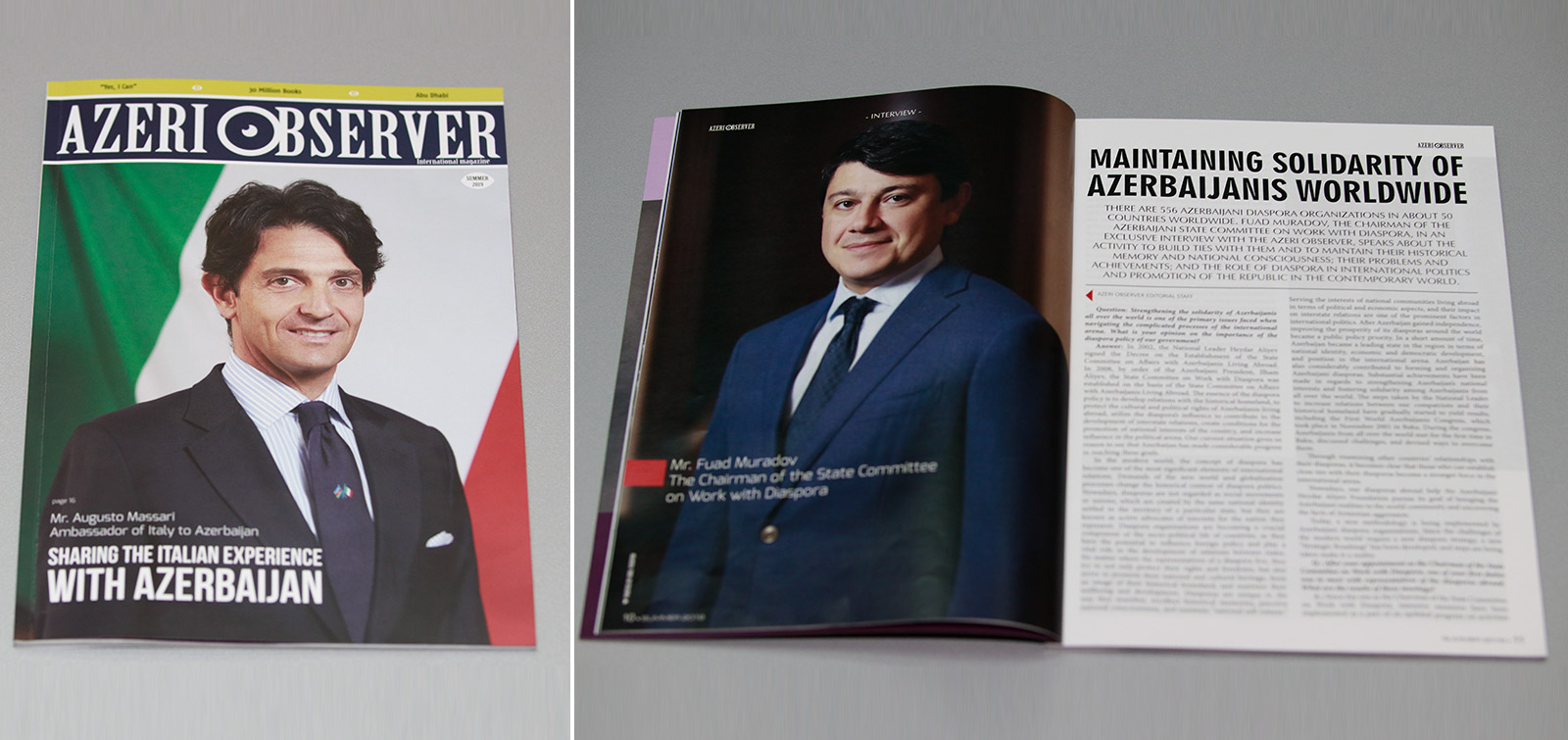 The chairman of the State Committee gave an interview to English language "Azeri Observer" magazine
Interview of Fuad Muradov, Chairman of the State Committee on Work with Diaspora was published on the "Azeri Observer" magazine in the summer publication of the year 2019. Chairman of the Committee answered the questions on diaspora policy under the leadership of President of the Republic of Azerbaijan Mr. Ilham Aliyev, organizing of diaspora activities in the globalization conditions, promotion of the Azerbaijan truth in the world, integration of Azerbaijanis living abroad to local communities and other issues. He also provided detailed information on the joint activity of the State Committee, Heydar Aliyev Foundation and diaspora organizations in promoting the national cultural heritage, the preservation of the Azerbaijani language, delivering the truth about Armenian-Azerbaijani Nagorno-Karabakh conflict, promoting Khojaly genocide in the international arena.
He also informed on the activities of the State Committee, recent work, the steps taken in the direction of joint activities of the world Azerbaijanis, and the innovations observed in the diaspora movement. The Chairman of the Committee also expressed his views on the perspectives.