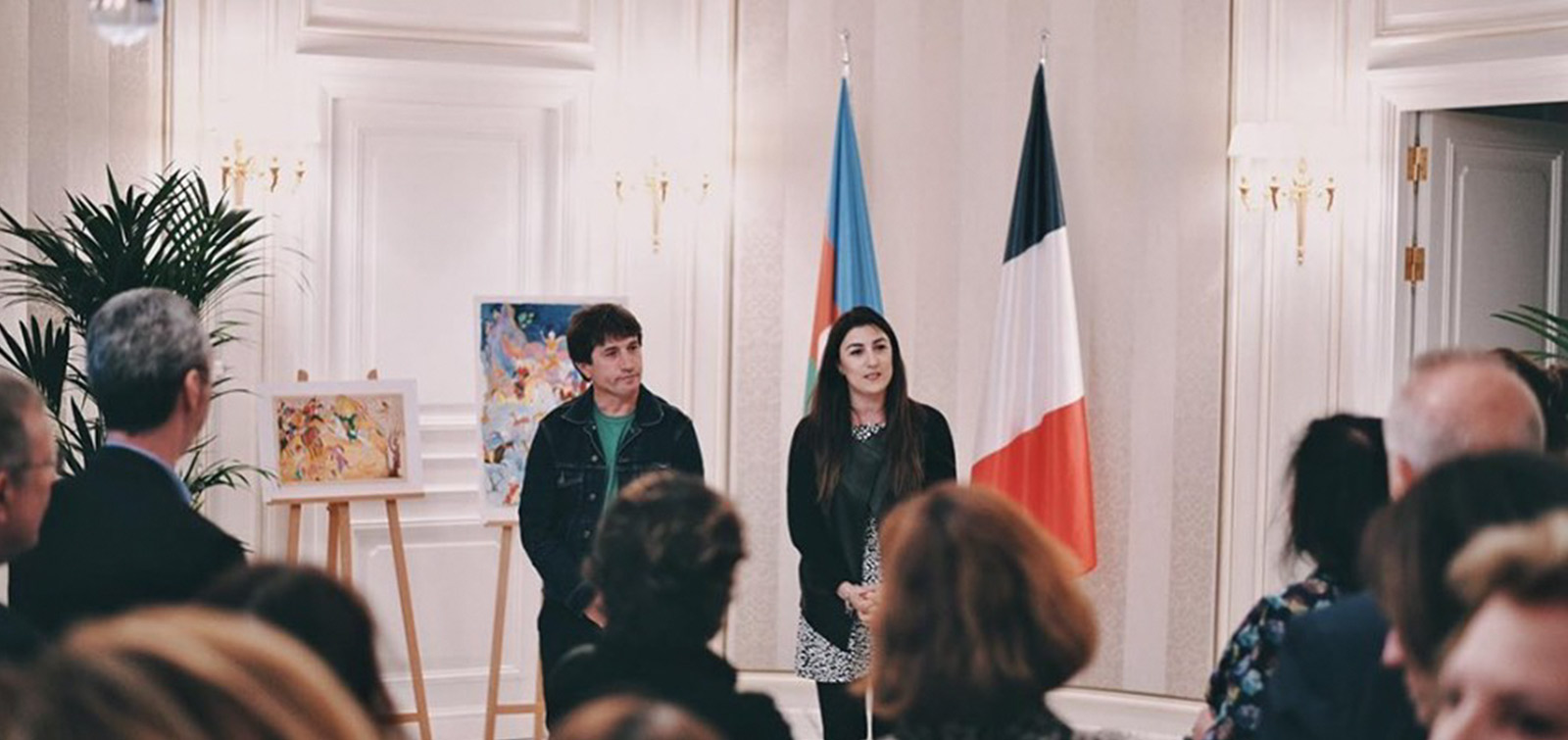 An exhibition of "Azerbaijan miniatures" was held in Paris
"Azerbaijani miniatures" exhibition dedicated to the 650th anniversary of the great Azerbaijani poet Imadeddin Nasimi was held in Paris.
The exhibition of works by artist Ali Seyran was demonstrated at the opening ceremony of the Cultural Center of our Embassy in France. The event was supported by the Azerbaijani Embassy in France and the "Oriental Fashion Show" and organized by the Association Dialogue France-Azerbaijan (ADFA).
The opening ceremony was attended by a member of the "Musée du Quai Branly" museum named after Jacques Chirac Mahjoub Berreguig, diplomat and photographer Loran de Gaulle, director, screenwriter and producer Maxim Marduxaev (grandson of Lev Tolstoy and Konstantin Stanislavsky) ), President of APTAGAP, the Union for Promotion of New Technologies and President of AMSA Intercultural Exchange Association Alexander Buasson and other well-known guests.