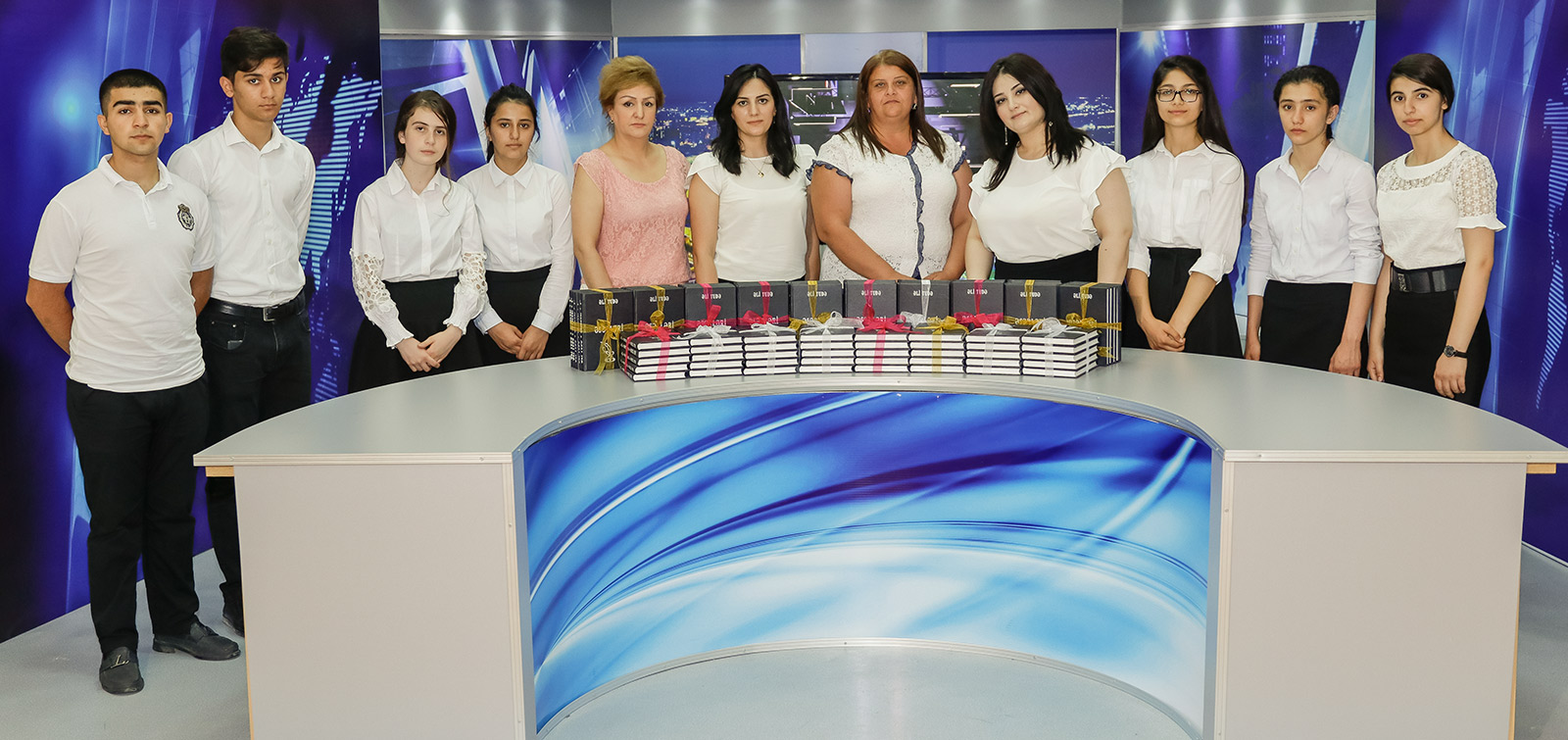 500 books were donated to weekend schools abroad
In recent years, the number of schools opened for Azerbaijanis living abroad has increased. Especially, the opening of new schools named "Karabakh" and their activity are welcomed by the local community, as well as Azerbaijanis living abroad. Azerbaijani community welcomed with great interest and gratitude the opening of the Azerbaijani school "Karabakh" in Nant, France at the initiative of the First Vice-President of the Republic of Azerbaijan, Mehriban Aliyeva.
The collective of the school No 4 in Mehdiabad settlement of Absheron district of Baku has with great sensitivity decided to donate a book to the Azerbaijani schools abroad.
A group of teachers and pupils of the school presented 500 books, containing a collection of selected works by well-known Azerbaijani poet Ali Tuda to the State Committee on Work with Diaspora today.
The director of the school, Elnura Javadzadeh, said in an interview to Diaspor TV and Diaspor FM: "We are observing with great interest educational projects carried out by Mehriban Aliyeva and Heydar Aliyev Foundation as a whole. Our team welcomes the opening of the "Karabakh" school in Nant, France, and has decided to please our compatriots abroad and enrich the school library. This is our civic debt."
In the near future, books will be presented to Azerbaijani schools abroad.