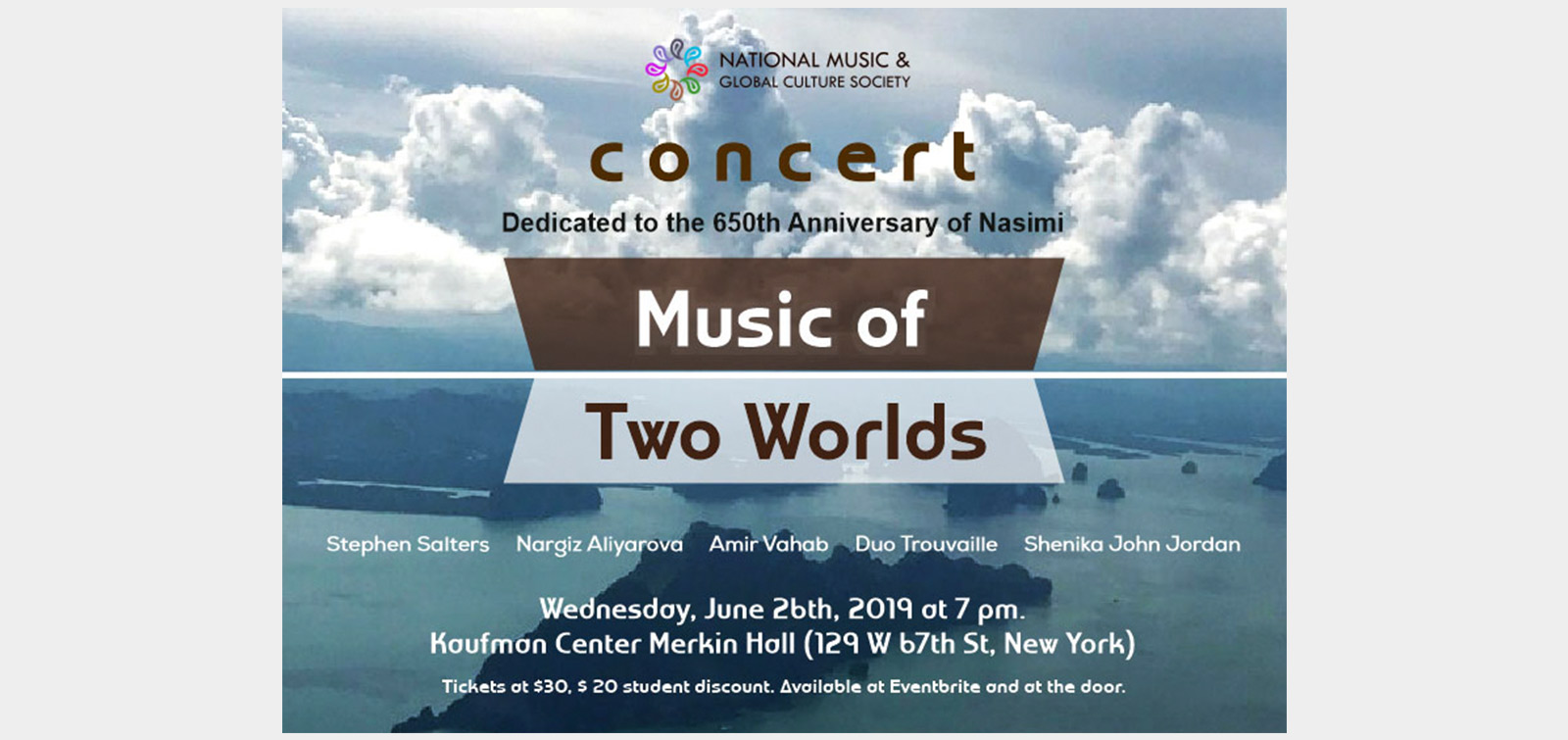 650th anniversary of Nasimi will be celebrated in New York
Famous Kaufman Music Center in New York will host a concert titled "Music of the Two Worlds" on June 26.
The event, organized with the support of the National Music and Global Cultural Society, will be dedicated to the 650th anniversary of prominent Azerbaijani poet Imadeddin Nasimi.
Laureate of the prestigious "Queen Elizabeth" contest of Belgium Stephen Solters, composer Amir Vahab, honored artist of Azerbaijan Nargiz Aliyarova, well-known musicians and vocalists such as Duo Trouwaille and Shenika Jhon Jordan will perform at the concert.