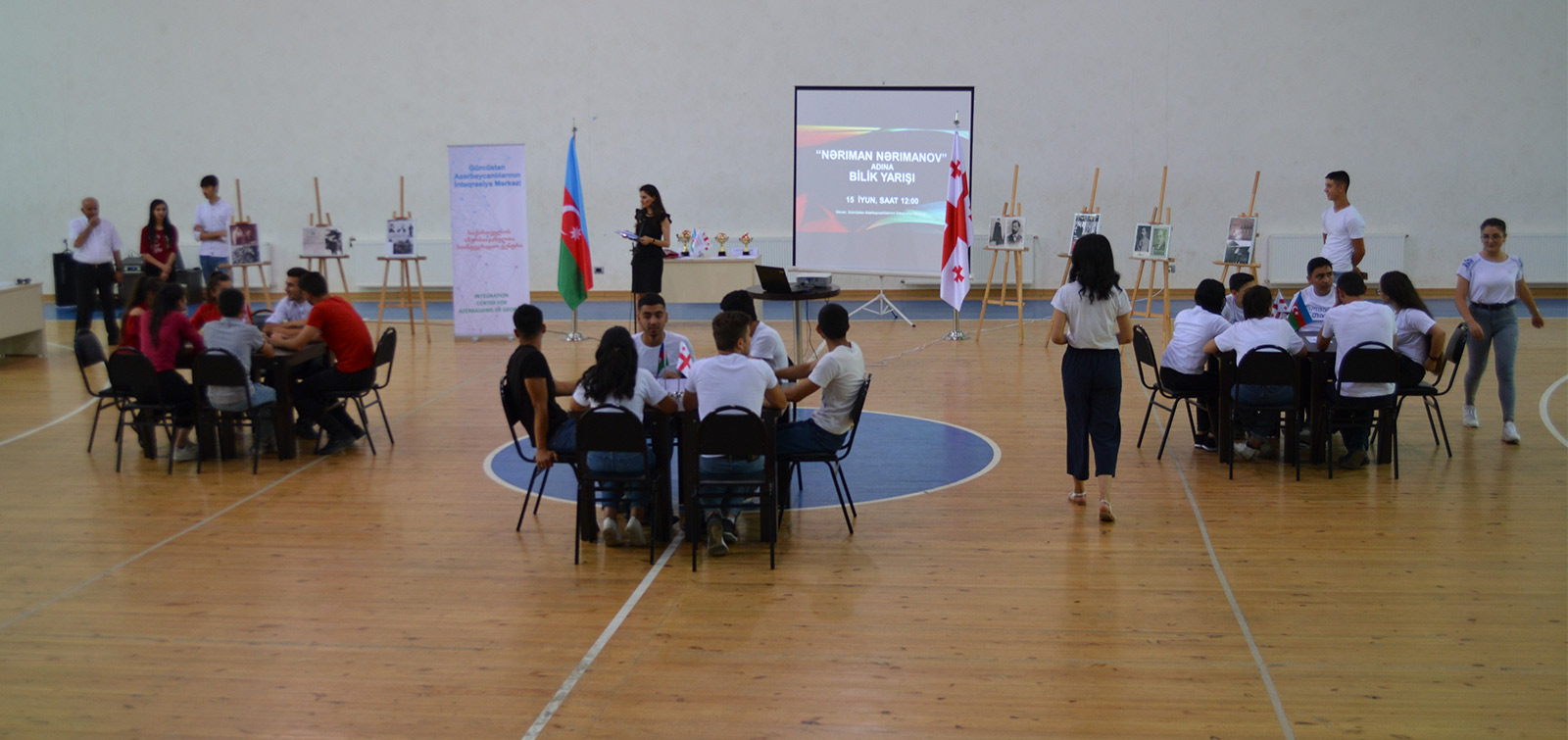 The Integration Center has organized an intellectual competition
The Integration Center of Georgian Azerbaijanis hosted an intellectual competition dedicated to the memory of prominent writer and statesman Nariman Narimanov.
9 teams representing 9th-11th grade students from Marneuli, Gardabani, Bolnisi and Tbilisi participated in the competition. The first place was taken by "Gunash" team, 2nd - "Teen Wolves" and 3rd place by "Zeka" team. Teams were awarded certificates and trophies.
As the owners of I place, members of "Gunash" team gained the right to attend the courses to be organized by the Integration Center in September.
Aygul Isayeva, Director of the Center, noted that there was no defeat in the intellectual competition which was held for the first time: "Since the teams participating in the competition demonstrate their knowledge, they also get new information."