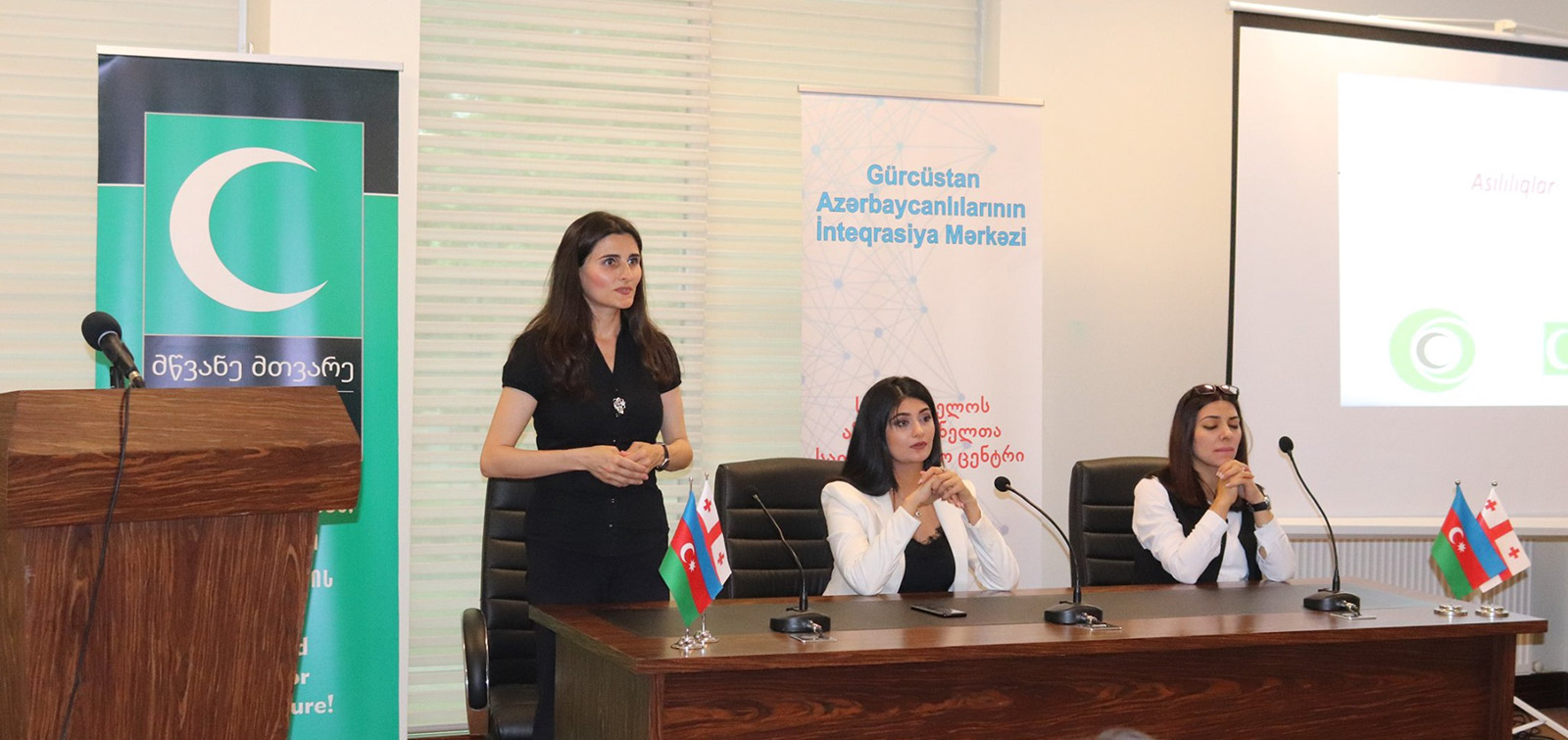 Seminar held in the Integration Center
A seminar titled "Pernicious habits and methods of combating them" was held in the Center of Integration of Georgian Azerbaijanis (CIGA).
The event was held with the joint organization of Georgian Society Yashilay (GSY) and the CIGA.
The aim was to educate youth about the consequences of harmful habits, drawing attention to the benefits of a healthy lifestyle.
Aygul Isayeva, director of the CIGA, Hajar Mustafayeva, representative of the GSY spoke about the importance of the meetings held on this topic for the youth and the activities of the GSY.
After the presentation of a graduate of Tbilisi State Medical University, resident Isa Khammadov about pernicious habits and methods of combating them, the seminar ended with a discussion.