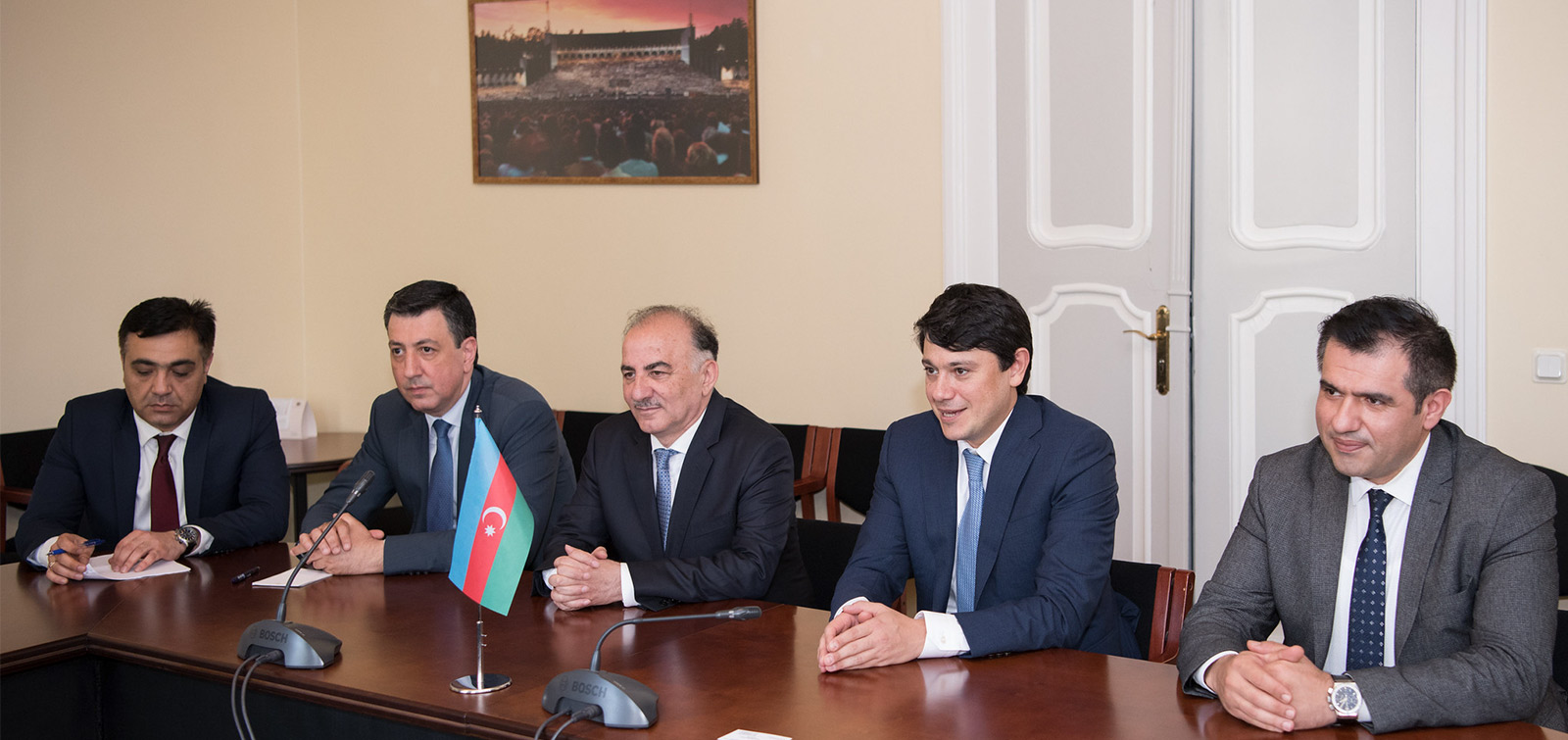 Delegation of the State Committee on Work with Diaspora paid a visit to Latvia
Within the framework of visit, the first meeting was held with the Chairman of the Foreign Affairs Committee of the Latvian Parliament Rihards Kols. Chairman of the Committee Fuad Muradov and deputy Chairman Faig Guliyev attended the meeting.
Rihards Kols expressed satisfaction with the high level of political, economic and security relations between Latvia and Azerbaijan. He informed about the country's diaspora policy and pointed out that non-organized activities were prevented in this area.
Kols also noted that about 400,000 Latvian citizens live abroad and spoke about preparation of draft law on "Compatriots".
Speaking about the diaspora policy of the Azerbaijani state, the establishment of the State Committee on Work with Diaspora, the activities and the goals of the State Committee, Chairman of the Committee underlined that under the leadership of President Ilham Aliyev rapid development has been achieved in the field of work with the diaspora as well as in all spheres.
He noted that 5,000 Azerbaijanis live in the Baltic states and 2,000 of them are settled in Latvia. Drawing attention to the fact that the largest Azerbaijani community in the region operates in Latvia, the Chairman said that Riga would host a meeting of the Azerbaijani communities in the Baltic countries.
Nagorno-Karabakh conflict was also touched upon during the talks. The Chairman of the committee expressed his gratitude for the fair position of the Latvian government and parliament on the Karabakh problem and the so-called Armenian genocide.
Later, Latvian Deputy Foreign Minister Zanda Kalnina-Lukashevica received Azerbaijani delegation.
Then, the meeting of the Committee officials with the Azerbaijani community took place. Before the meeting, the delegation visited a monument to national leader Heydar Aliyev in the embassy and laid wreath in front of the monument.
At the meeting with the Azerbaijani community, the sides exchanged views on the activities of the community in this country, their achievements, organization and networking opportunities.
During the visit, the delegation also visited the Information Center of the academic library at the Latvian State University. It was decided to donate additional teaching aids to the library, which plays an exceptional role in promoting the history, literature and culture of Azerbaijan.