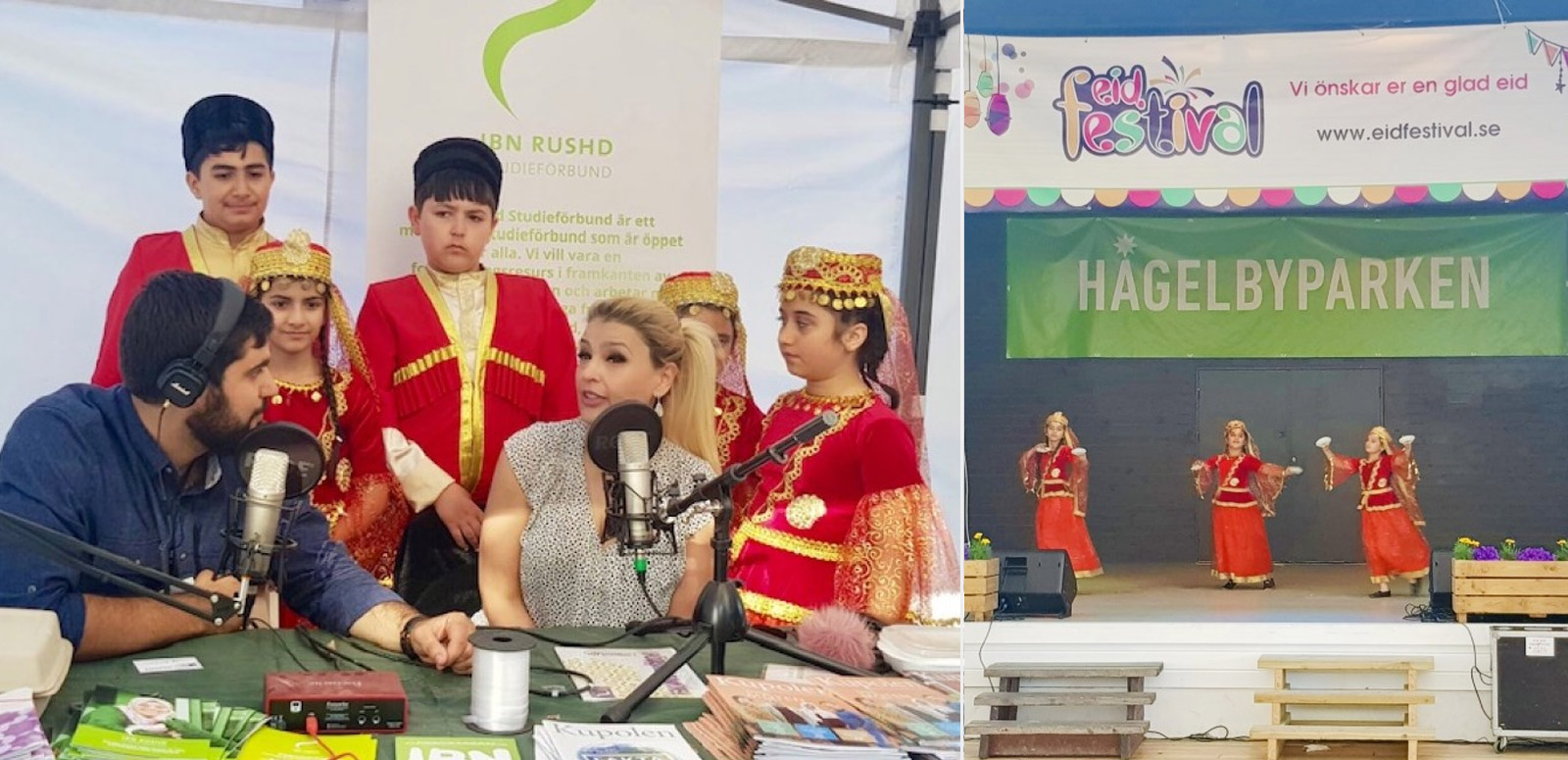 "Karabakh" dance group joined the festival in Stockholm
"Karabakh" Azerbaijani dance group of Swedish-Azerbaijani Association (SAF) participated in "Eid-festival" on the occasion of Ramadan in Stockholm.
The dance group "Karabakh" successfully performed our national dances "Uzundara" and "Nalbaki". Earlier, members of the dance group chanted slogans such as "Karabakh is the land of Azerbaijan!", "We want to return to home - to Karabakh by peaceful means!".
During the festival, Chairman of the SAF Sevda Dadashova gave an interview to the local radio and gave detailed information about our country and our justified position on the Karabakh issue. She said that as a result of Armenia's aggressive policy, more than one million of our compatriots were expelled from their native lands and were subjected to genocide. It was emphasized that children were among those killed and wounded, and faced with deprivations of refugee life. She drew attention to the fact that, for this reason the dance group under SAF was called Karabakh.