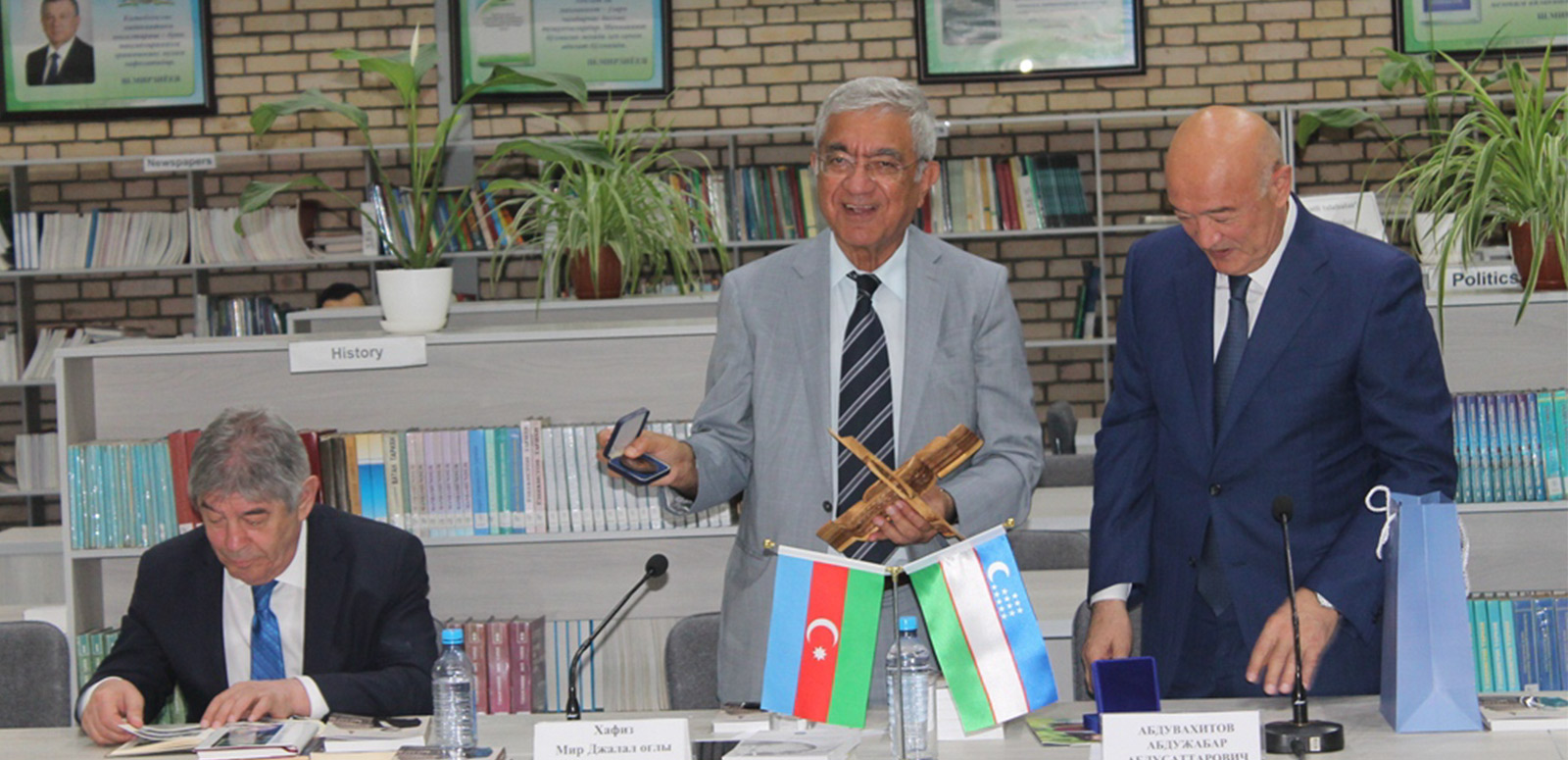 "Manifest of an Ambassador" presented in Uzbekistan
"Manifest of An Ambassador", a book by Hafiz Pashayev, Azerbaijan Deputy Foreign Minister and Rector of the Azerbaijan Diplomatic Academy (ADA), Azerbaijan's first Ambassador to USA, was presented at the University of World Economy and Diplomacy in Tashkent.
The presentation ceremony was held at the initiative of our country's embassy in Uzbekistan and Heydar Aliyev Center operating under the embassy.
Rector of the University Abdujabbor Abduvakhidov, first deputy chairman of the Uzbek Senate Sadik Safoyev, Azerbaijani ambassador to Uzbekistan Huseyin Guliyev spoke of the importance of the book "Manifest of an Ambassador" for the young and professional diplomats in the Uzbek language and H.Pashayev's successful leadership at the ADA University, established in Baku in line with world standards.
The speakers stressed his high qualities as a scientist, diplomat, teacher, about his activities in the field of spreading and promoting Azerbaijani realities during his diplomatic activity as an ambassador to the U.S. They also emphasized H. Pashayev's undeniable work in recognizing Khojaly tragedy as a genocide by 20.
The recognition of the Khojaly tragedy as a genocide by 16 countries of the world was called the success of Azerbaijani diplomacy. Hafiz Pashayev expressed gratitude for the support to the printing of the book in Uzbek language..
He spoke about the creation of the work, his work as an ambassador to the United States, and the establishment of ADA University .
The rector noted that the university trains personnel in four areas, currently 2,500 students study at ADA, 80 percent of graduates are provided with work: "Whatever we do, we do for the future of our country, Azerbaijan".
At the end of the presentation, Hafiz Pashayev signed a book "Manifest of an Ambassador" and presented it to the students and teachers.
Teachers and students of the University, as well as our compatriots living in Uzbekistan attended the event.