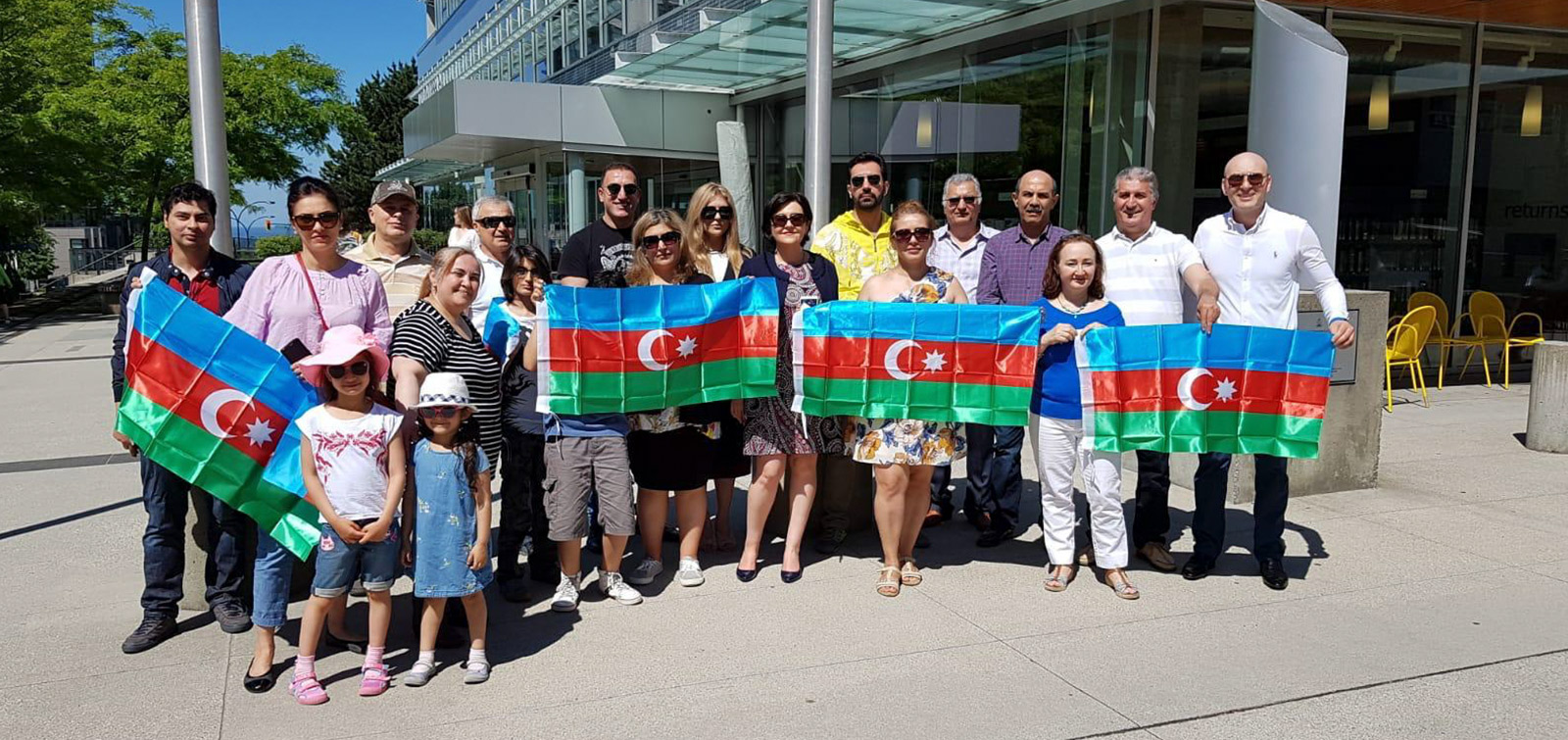 The tri-color flag of Azerbaijan raised in Vancouver
Ceremony of raising National Flag of Azerbaijan was held in Vancouver, Canada on the occasion of the 101st anniversary of establishment of Azerbaijan Democratic Republic.
The event was organized by "Vancouver Azerbaijanis society", operating in the British Columbia province, where our compatriots are closely united.
The ceremony began with the performance of Azerbaijan's national anthem.
Our compatriot Natella Isazade, who lives in Vancouver, told the participants about the historical past and traditions of our country.
During the event, local residents and foreign guests were informed about our country. Various national attributes and souvenirs were demonstrated at the special corner.