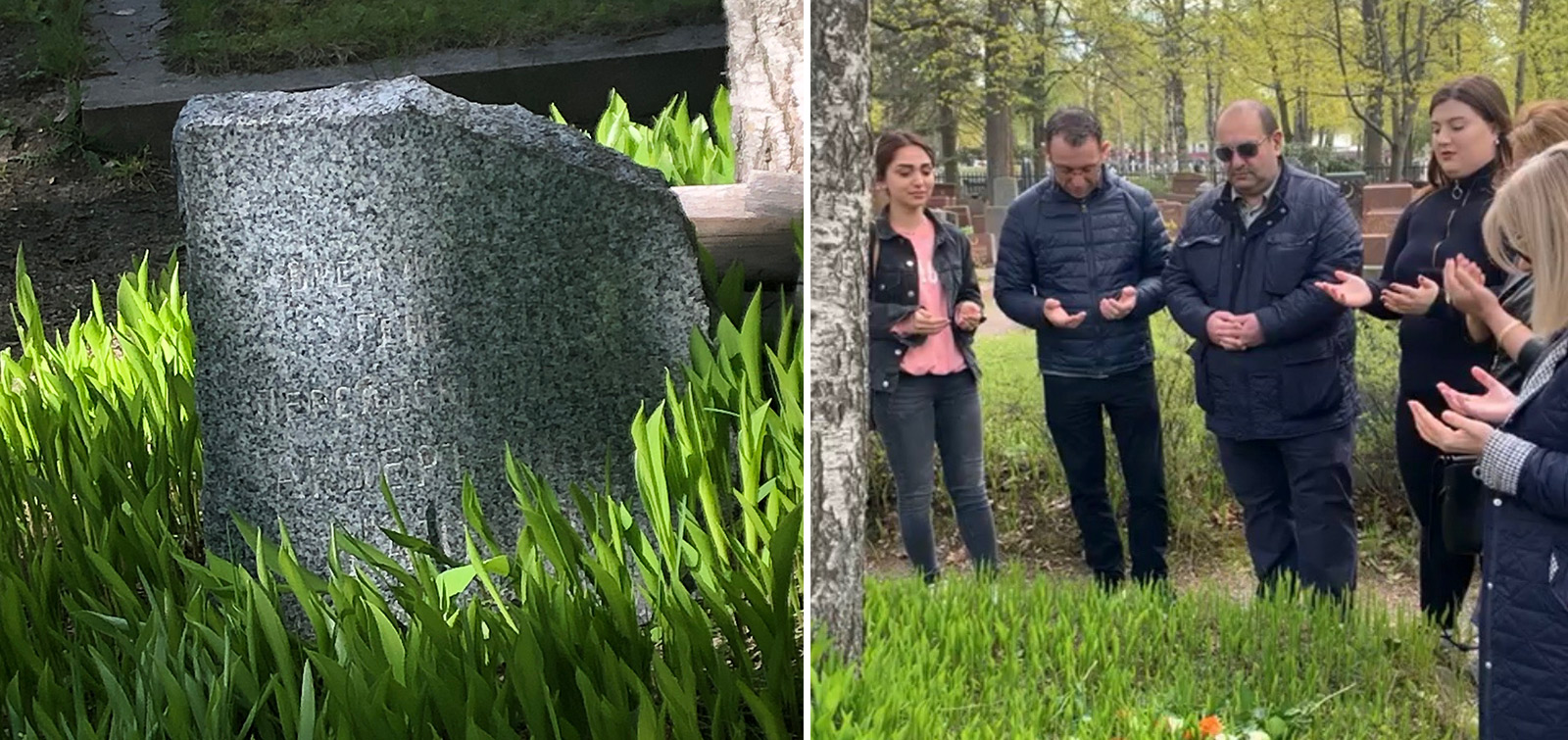 The grave of the Azerbaijani general was discovered in Helsinki
On the eve of the Republic Day, on May 28, our counterparts in Finland visited the grave of Major-General Akbar Mirza Gajar, the representative of the Gajar family at the Muslim grave of Helsinki.
The discovery of the grave of the Azerbaijani general was possible within the new project implemented in connection with the 101st anniversary of the Azerbaijan Democratic Republic. The goal of the project is to deliver information on our history to new generation Azerbaijanis living in European countries correctly. During the joint investigations conducted by the Finland Azerbaijanis Association (Chairman-Vasif Muradli) - the Azerbaijani Women's Society (Chairwoman - Arzu Oktay) and the Organization of the Azerbaijani Youth of Finland (Chairman - Nazrin Majidli, Deputy Chairwoman - Ayla Zulfi) interesting facts, including information on burial of the representative of this generation in Helsinki were obtained.
Arzu Ogtay noted that the information gained by Tahira Jafarova , member of Union of Azerbaijani Writers and member of the Union of Writers of Finland about the compatriots living in this country from National Archives of Finland played an important role in this work.
Now the community of Azerbaijan tries to solve the issue of changing the tombstone and improving the tomb of the general.
Moreover, our diaspora members have also found graves of our counterparts buried in this grave. At present, researches are continued on our historic personalities and prominent scientists in Finland.