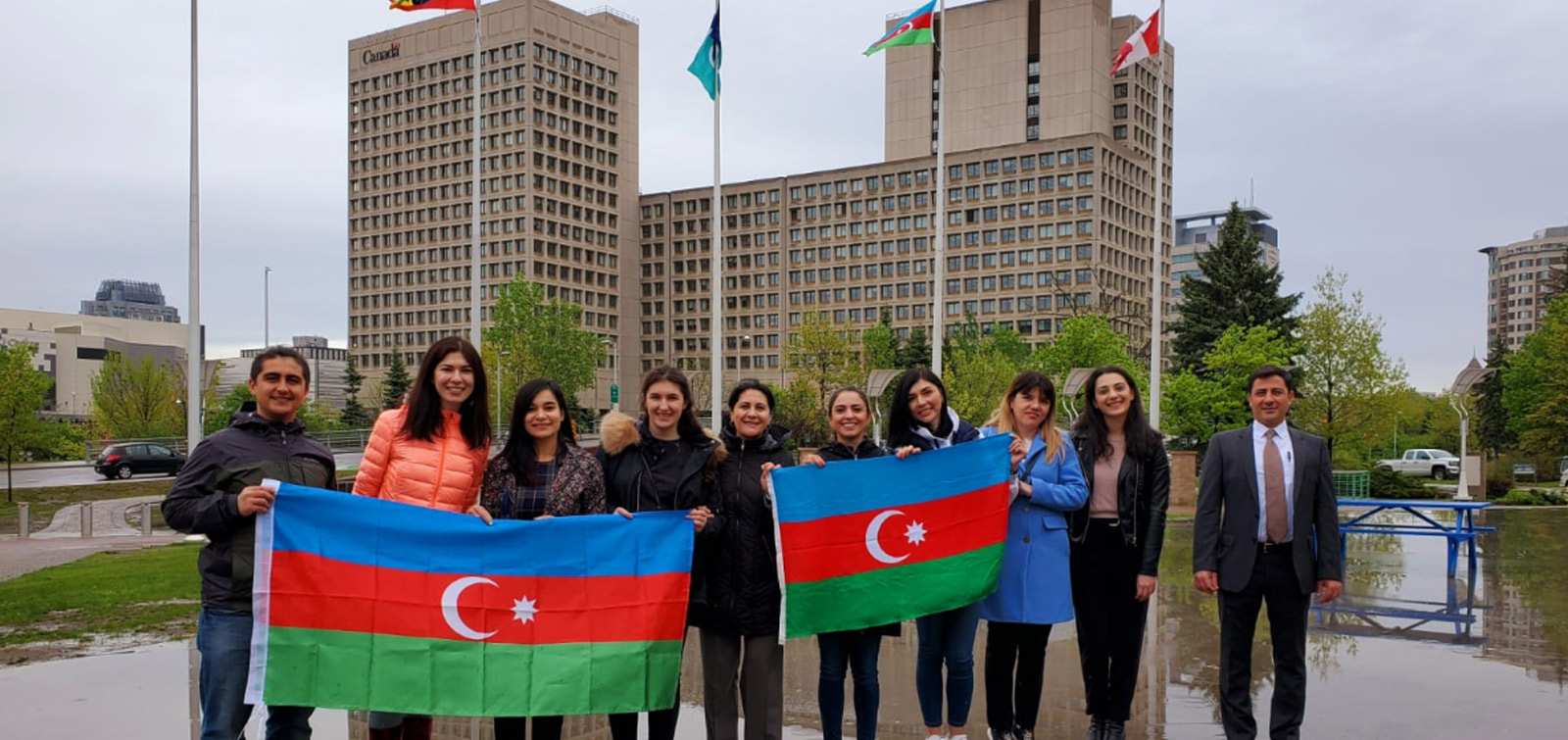 The capital of Canada has become a venue for the prestige of Azerbaijani flag
Ceremony of raising National Flag of Azerbaijan was held at the "City Hall", one of the central streets of Ottawa, Canada.
The event was dedicated to the 101st anniversary of the establishment of the Azerbaijan Democratic Republic. Members of the Azerbaijani community in Ottawa and representatives of the Embassy of Azerbaijan to Canada attended the solemn ceremony.
Our tricolor flag was raised to the top under the sound of the National Anthem of Azerbaijan. The speakers told the event participants about the glorious history of our homeland. The event was followed by the performing our national musics.