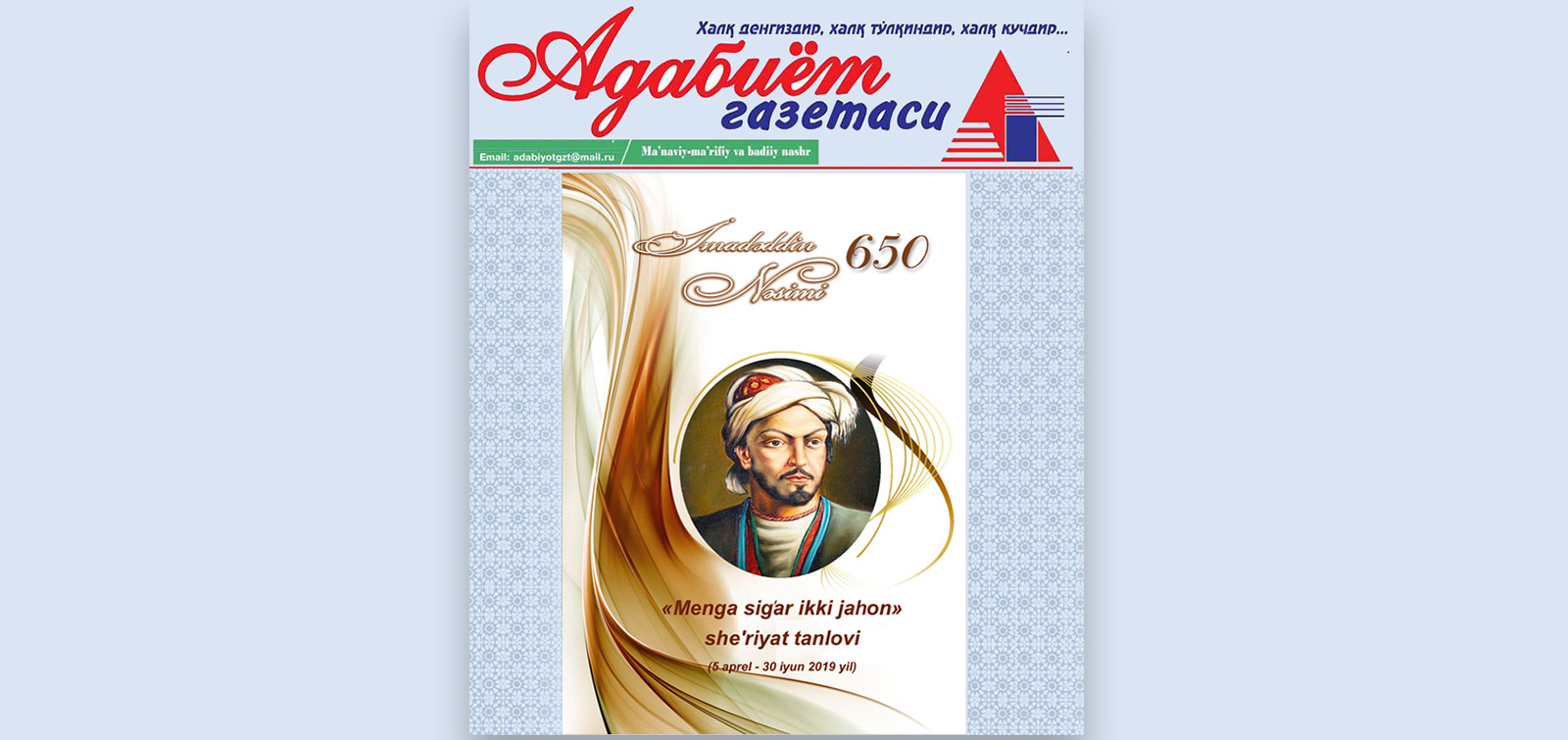 Special edition will be dedicated to Nasimi in Uzbekistan
Uzbekistan's "Literature" newspaper will publish a special edition dedicated to the 650th anniversary of the great Azerbaijani poet Imadaddin Nasimi.
Samir Abbasov, Director of the Azerbaijan Cultural Center in Uzbekistan named after Heydar Aliyev, made this proposal during his meeting with Bakhtiyor Karim, Editor-in-Chief of the "Literature" newspaper.
He noted that by the decree of the President of Azerbaijan Ilham Aliyev, 2019 declared the Year of Nasimi in our country and the Center is ready to provide organizational support for the launch of a special edition dedicated to the prominent poet.
S.Abbasov said that, Azerbaijani literature has always been of great interest in Uzbekistan and the publication of numerous materials and articles on the works of our poets, as well as representatives of literature in the "Literature" newspaper is of great importance.
S. Abbasov informed about the "Literature newspaper", published in Azerbaijan and noted the importance of this newspaper in the development and formation of the literary environment in the country, as well as support for young talent creativity. He drew attention to the importance of establishing contacts between the same publications in the future and expanding cooperation.
Editor-in-chief of "Literature" newspaper Bakhtiyor Karim said that the next publications will cover Azerbaijani literature as well, and as a result of activity of the Azerbaijan Cultural Center named after Heydar Aliyev, the great translator school has been formed in Uzbekistan, interest in the literature of the fraternal country has increased, and many books on the project of the Center are published. He expressed his desire to work closely with this Center in the future.
The parties have agreed on the preparation of the Memorandum on cooperation in the coming days.