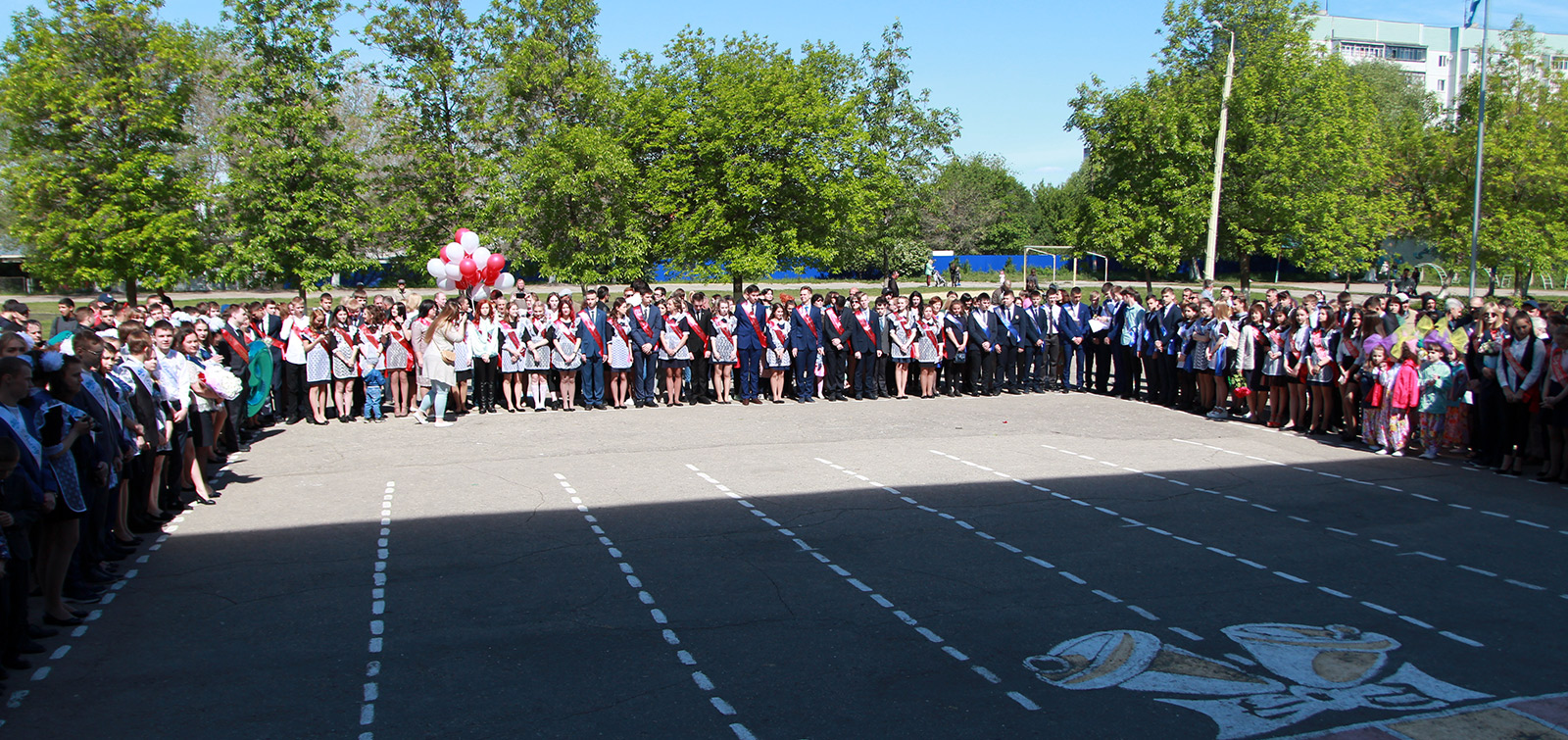 Last bell rang at the school named after Heydar Aliyev in Ulyanovsk
On May 25, the "Last bell" ceremony was held at secondary school number 78 named after Heydar Aliyev in Ulyanovsk, Russia on the occasion of the end of the academic year.
Activists from the Ulyanovsk Regional Azerbaijan National-Cultural Autonomy (URANCA) also attended the event, where teachers, alumni and their parents took part. The solemn ceremony started with the raising of Russian, Azerbaijani and the Ulyanovsk flags.
The chairman of the URANCA Islam Huseynov congratulated the participants of the event and conveyed greetings of Heydar Aliyev Foundation employees. "You have succeeded in this test, and successfully have finished this year. School number 78 is one of the best in the city and I am proud that this school is named after our national leader Heydar Aliyev. The school has turned into the friendly venue for our peoples. I also want to convey greetings of Heydar Aliyev Foundation employees. Heydar Aliyev Foundation funded the renovation of the school building in 2000".
Islam Huseynov presented gifts to the distinguished students on behalf of the organization, headed by him.
The director of the school, Gennady Tsarev, thanked the URANCA activists for their congratulations and gifts and noted that healthy development of national relations is one of the priorities of the pedagogical process: "We appreciate our friendship with the Azerbaijani diaspora and hope that we will have very interesting joint events, actions and projects in the future."
The ceromony ended with awarding the school excellents with diplomas and smashing colorful balloons to the sky, symbolizing Russian-Azerbaijani friendship.