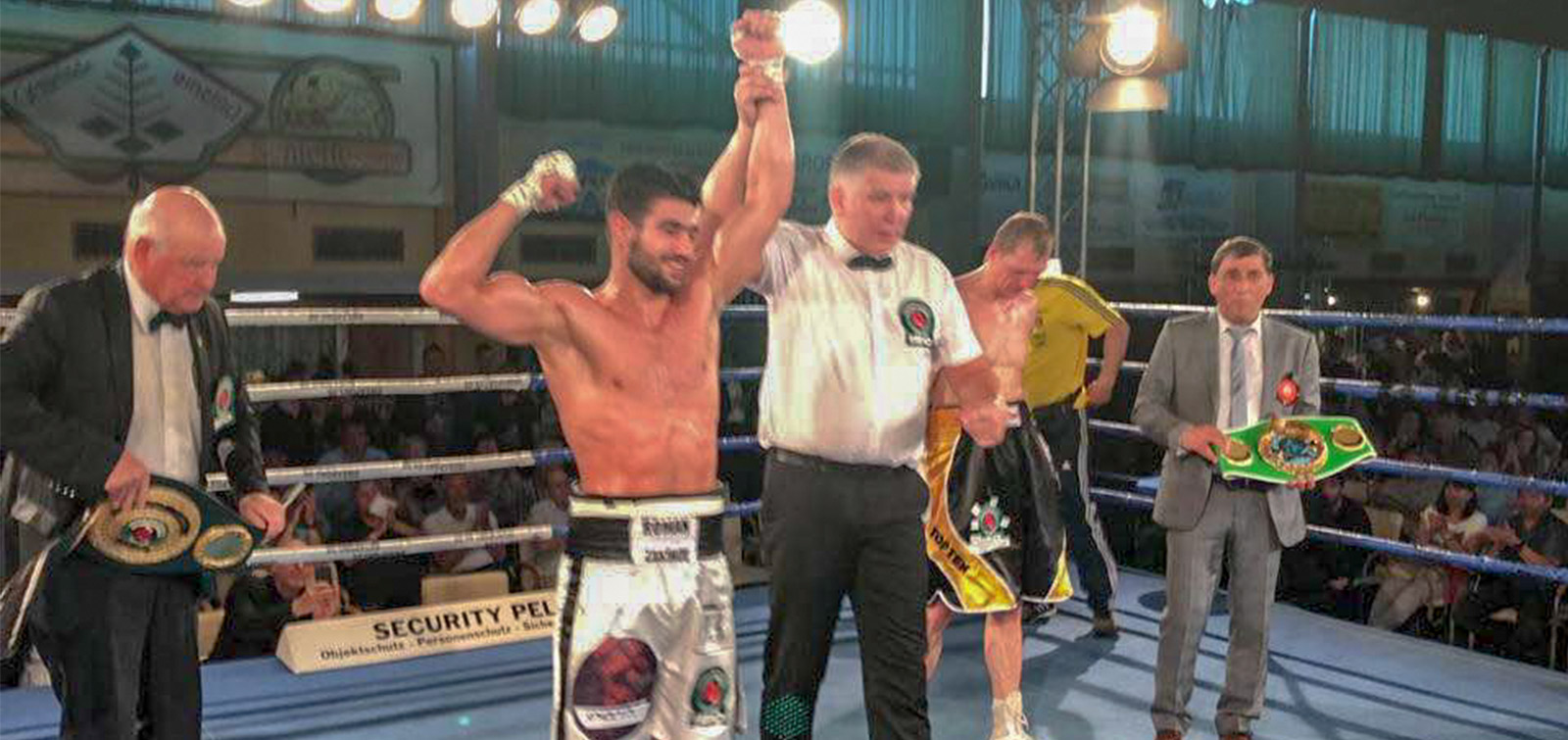 Boxing tournament commemorating national leader Heydar Aliyev held in Germany
Professional boxing night marking the 96th anniversary of national leader Heydar Aliyev has been held in Vaysvasser, Germany.
The tournament was organized by World Boxing Committee Heydar Aliyev (WBCA), AKK Promotion and Peter Pelk Boxing Promotion.
The tournament which attracted 1200 spectators started with the national anthems of Germany and Azerbaijan. Our compatriot Roman Zakirov fought for the WBCA-IBO international belt against Ukrainian boxer Taras Golovashenko and gained an early victory over his opponent and won international belt. German boxer Tino Froehlish in 91 kg weight category and Dominik Kosel in 76 kg weight category won WBCA-UBO belts.
It should be noted that this tournament is being held in Germany since 2007.